Disney Plus' new film Safety is destined to join the classic collection of inspirational sports movies based on true stories.
Safety is based on the life of Ray McElrathbey, a Clemson University football player who raised his younger brother, Fahmarr, while attending Clemson and playing on the football team.
Safety is directed by Reginald Hudlin and produced by Mark Ciardi. In a recent press conference for Safety, producer Mark Ciardi and director Reginald Hudlin talked about Safety joining the impressive lineup of sports films and why they wanted to tell Ray McElrathbey's story. Ray was asked about how it feels to have a film made about his life.
"It's, uh, it's a surreal experience. It's a wonderful experience more so than anything. Uh, it was something I've been praying for one-one would say. Um, so, I'm blessed and excited to have the opportunity to be here with all the people that are assembled to make this cast and crew and, um, to be part of my life forevermore, uh, in the-in the future. 'Cause this is-it's something I could have never thought of.And this-it's surreal is the word I will use for how I feel about this situation."
Reginald Hudlin has directed a number of films and television episodes including comedies like House Party and Boomerang as well as dramas such as Marshall. Hudlin talked about adding Safety to the long and impressive lineup of sports movies.
RELATED: GOMOTHERED REVIEW: THIS MAGICAL DISNEY SATIRE IS A STREAMING SUCCESS
"…if you do it well, you can, uh, really resonate with audiences. The trick is what new do you have to say? It's not, you know, it's not about, oh, let's just do what they did…What new do we have to contribute, uh, to this rich, uh, genre of motion pictures?… yes, it's part of a tradition, but I think Ray's story is unique and has something, uh, special to say and that resonates with everyone who sees it, no matter who they are, no matter where they're from."
Hudlin talked about how having Ray on set was extremely important for not only himself, but the cast as well. Hudlin called Ray a "touchstone" that he and the cast could talk to, in order to be sure they find the "new" angle that Safety brings to the genre of sports films.
Mark Ciardi is the one has been working on this project since day one. Ciardi is a former professional baseball player and has produced a number of sports films based on true stories including The Rookie, Invincible, and Miracle. Ciardi talked a bit about why he wanted to tell Ray's story. Ciardi acquired the rights to this story back in 2006 when it first happened.
RELATED: GOMOTHERED: ANALYZING THE CREAATION OF THE NEW DISNEY+ CHRISTMAS MOVIE
"I-I watched like many people, uh, the-the national pieces on ESPN and ABC, The Oprah Winfrey Show and I-I was really, really moved by it. And, uh, when you can feel something by watching a two- or three-minute clip, you-and then you start to peel back the layers of what the story is, I was just incredibly moved."
Ciardi explained how Safety came to be on Disney Plus over a decade after he acquired the rights.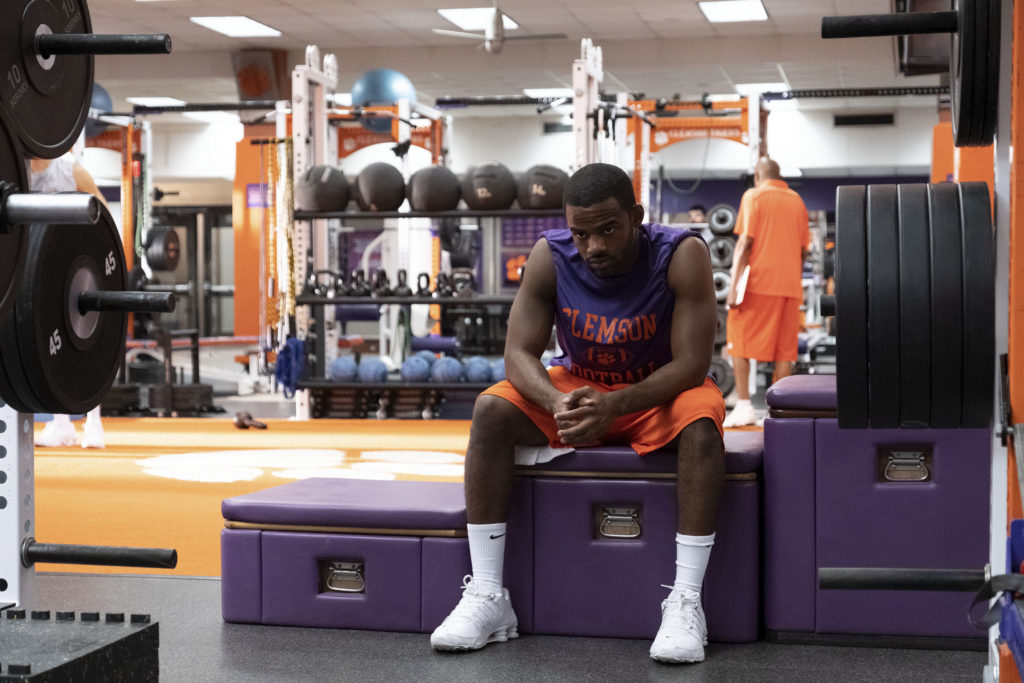 "…we set it up at another studio back in 2006 and developed the screenplay and, you know, I thought it was pretty good and, uh, came close to making it and just didn't happen. And, uh, when-when Disney+ announced their platform a few years ago, we brought it over and-and thought it could be a great movie for them. They agreed and-and that was it."
And while Ciardi has been on this project since the beginning, director Reginald Hudlin was brought in after Safety was bought by Disney. Hudlin chimed in that the script is really what sold it for him.
"And for me, I was fortunate enough to benefit from Mark's, you know, hard work over all these years. So I get this script, I'm reading it. Twenty pages in, I stand up, I start pacing around. And my wife was like, "What's wrong?" I'm like, "This is good." And that's all. I read another 40 pages, like, I think I'm going to work. And, um, uh-and I just really related to Ray's story."
SAFETY TRAILER AND OFFICIAL SYNOPSIS
"Safety" is a drama inspired by the empowering story of former Clemson University football safety Ray McElrathbey (Jay Reeves), a young man facing a series of challenging circumstances, whose dedication and persistence help him to triumph over repeated adversities. Aided by his teammates and the Clemson community, he succeeds on the field while simultaneously raising and caring for his 11-year-old brother Fahmarr (Thaddeus J. Mixson).
Safety is directed by Reginald Hudlin and Produced by Mark Ciardi. Safety stars Jay Reeves as Ray McElrathbey, Thaddeus J. Mixson as Fahmarr McElrathbey, James Badge Dale as Coach Simmons, Matthew Glave as Coach Bowden, Corrine Foxx as Kaycee, and Hunter Sansone as Daniel.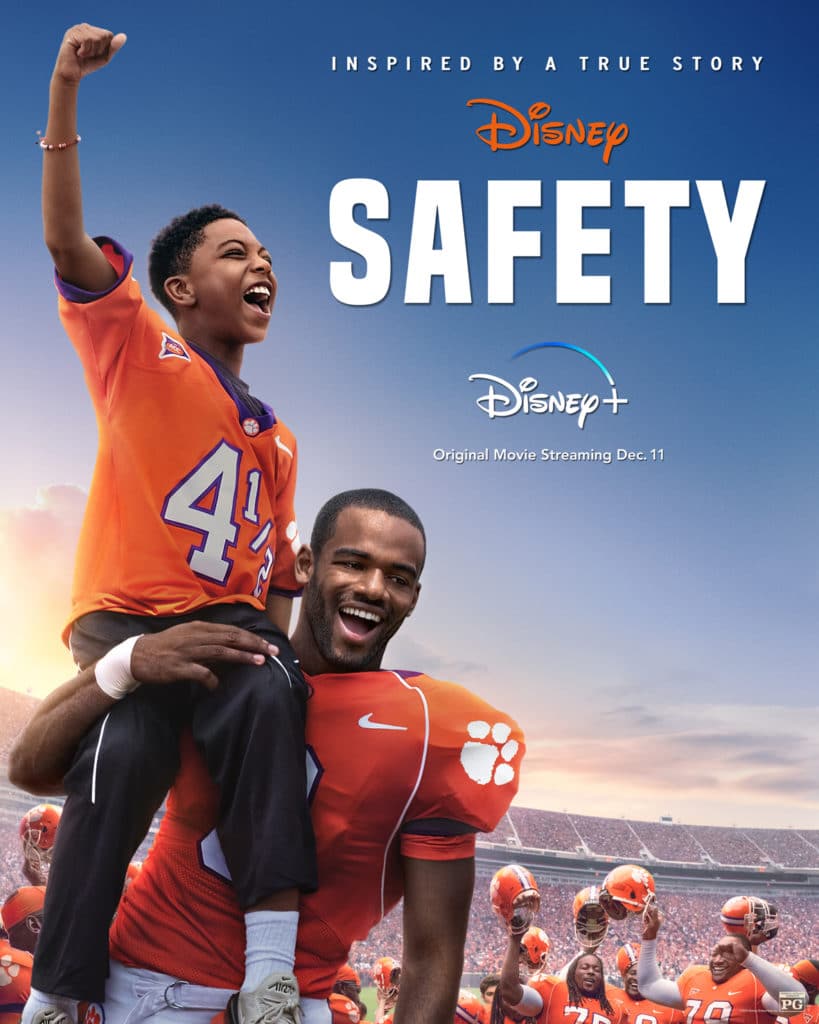 Safety will premiere on Disney Plus Friday December 11, 2020. Are you going to watch Safety? Leave your thoughts in the comments below or on our social media.