When Chadwick Boseman took on the role of T'Challa in Captain America: Civil War and Black Panther, the world shook! Unfortunately, the world would be at a loss, as he tragically lost a hidden four year battle with colon cancer earlier this year.
Now Marvel Studios and Ryan Coogler are working to continue the saga of Wakanda on screen with Black Panther 2. Studio head Kevin Feige recently gave fans a hint at the franchise's future, as he confirmed that Boseman's role as T'Challa will not be recast. This leaves a Marvel universe full of possibilities. Perhaps the mantle of Black Panther will be gifted onto a new generation, with Shuri or M'Baku.
Chadwick Boseman's Motivation Behind Choosing Projects
Thanks to The Hollywood Reporter who spoke with Chadwick Boseman's agent, Michael Greene, Boseman was set to be Black Panther for many years to come. He revealed that the contracts had been constructed and Boseman was going to receive $10 million for the sequel and $20 million for the next one.
Apparently, for Chadwick Boseman it was never about the money. Here is what Greene had to say about Boseman's thoughts on continuing.
"He always wanted to do things that mattered or were meaningful," explains Greene. "Like, every role, even if it was a series or a TV show, it had to be something that would represent something positive. Because he was always a speaker — on debate teams and so on, he told me."


"And when we went to the Congressional Black Caucus together when 42 came out, he was standing there with Jesse Jackson and it was like he had been doing this for his entire life, he was so comfortable."
Chadwick Boseman is one of the greats of this generation. He made a conscious effort to take on roles that will leave a positive mark on the world and will inspire change for all. Without Chadwick Boseman to take the lead in the sequel, Ryan Coogler has a massive challenge to face. Fortunately, the young director has proven that he has what it takes to make sure that everything Chadwick Boseman stands for will continue in the Black Panther legacy.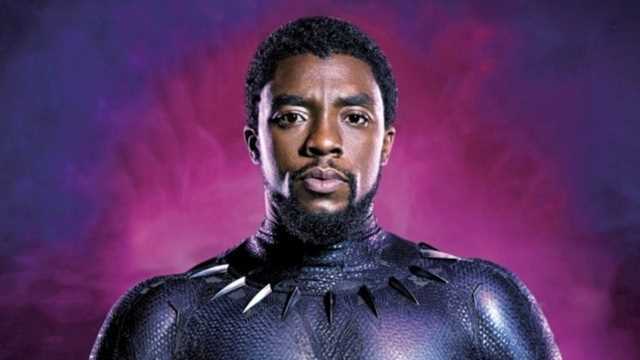 How has Chadwick Boseman passing affected you? If you want to make a change you can always make a donation to the American Cancer Society. Make sure that you keep up to date with The Illuminerdi for more news and content.
KEEP READING: WHEN TOM HOLLAND ALMOST COULDN'T KEEP QUIET ABOUT SPIDER-MAN 3
Source: CBM