When Marvel's most famous vampire hunter, Blade, was announced to be coming back to the big screen fans were overjoyed. During San Diego Comic Con 2019 (SDCC 2019), Marvel Studios head Kevin Feige revealed that Marvel Comics most famous vampire hunter would be making his debut in the Marvel Cinematic Universe. It was also revealed that two-time Academy Award winner Mahershala Ali was going to be taking over the role of Blade during that announcement panel.
During the panel, fans also got a first look at the logo for the upcoming Blade movie. Ali is primed to take over the role that Wesley Snipes made famous in the late 90's. Snipes' interpretation of Blade was met with wide critical acclaim from both fans and critics and helped to kickstart the superhero movie genre as we know it today.
Snipe's portrayal was able to garner a trilogy that was both successful and gained decent to mixed reviews. Now with Ali donning the role, fans should get hyped.
New Deep Fake Video With Mahershala Ali As Blade
Due to that excitement a local YouTube channel FaceToFake did an edited deep fake video of Ali as Snipe's Blade. Check it out:
This Blade deep fake video has garnered a lot of attention and was trending in the pop culture movie community. For fans that always wanted to see preview of what Ali's would look like in the role, the deep fake video definitely did it's job.
The deep fake video was taken from multiple, notable scenes from the Blade trilogy. The video surprisingly even included deep fake cameos from other supporting characters from the trilogy. These cameos included Halle Berry as Blade's mother, Robert Pattinson as the first film's main antagonist Deacon Frost, Viggo Mortenson as his mentor Whistler, and hilariously Donald Trump as Pearl. The only character that was not changed was Ron Pearlman's Dieter Reinhardt from Blade 2. I mean it's impossible to recast that character as Pearlman portrayal of Reinhardt was legendary.
RELATED: WONDER WOMAN 3 CONFIRMED WITH PATTY JENKINS AND GAL GADOT
While the cameos trigger unexpected joy, its highly unlikely they will ever be cast in those respective roles. But on the bright side, we get a first look of what Ali would look like as the Marvel antihero. Even though it was Snipe's body doing all those amazing and awesome action sequences.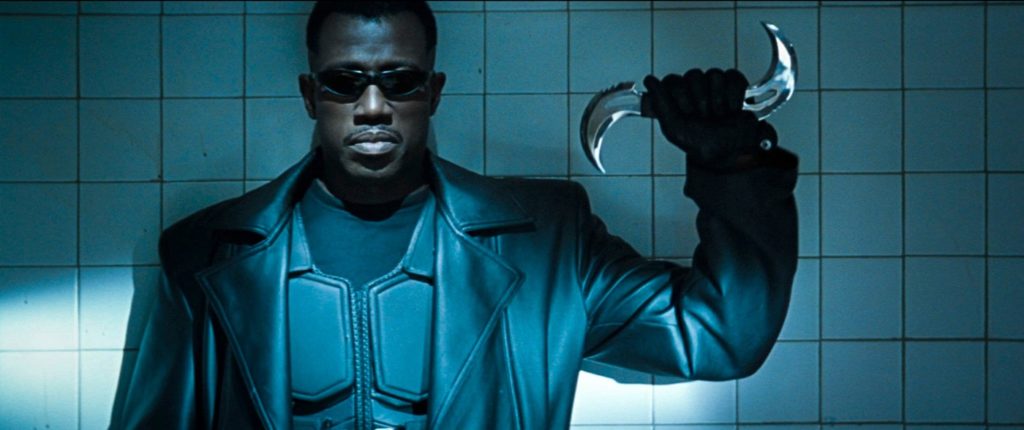 Right now there has not been a release date for the upcoming Blade reboot. It's mainly because production has not started yet, possibly due to delays because of the current ongoing pandemic. All we know is that Mahershala Ali will play the titular character, and will be the second actor portraying the iconic Marvel vampire hunter on the big screen.
While Ali will only be the second person to take on the role cinematically, the character has managed to stay on the pop culture radar over the years. There was a 2006 live-action TV series that featured Sticky Fingaz as the hunter in a direct sequel to Blade: Trinity. The Blade TV Series aired on Spike TV and ran for 13 episodes. However, the series earned largely negative responses from both critics and fans. Overall the series was considered a flop and was cancelled after one season.
RELATED: THE EXORCIST: DAVID GORDON GREEN REPORTEDLY SCARES UP TALKS WITH BLUMHOUSE TO DIRECT SEQUEL
Fortunately with Kevin Feige and Marvel Studios, the wait is over as we will see Blade again in a triumphant return. The only question is how will Mahershala Ali's portrayal of Blade may differ from an already legendary performance of Snipes. Only time will tell, but we all know that Marvel's vampire hunter will be bloody legendary.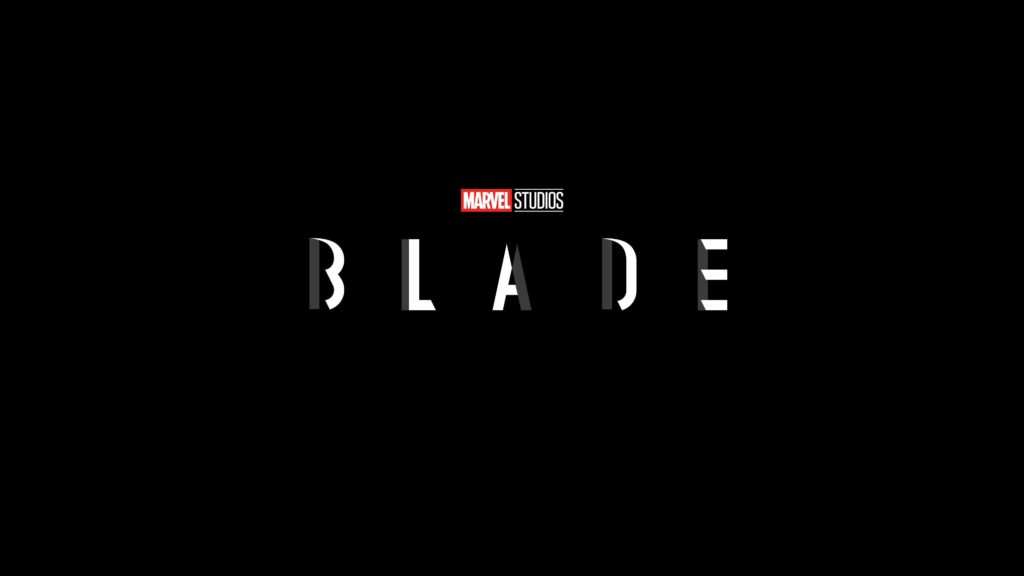 What did you think of the Blade deep fake video? Let us know in the comment section below or we can cut it up over on Twitter!
KEEP READING: BY ZEUS' BOLT! NEW LEAKED PROMO IMAGES OF RICHARD MADDEN AND GEMMA CHAN AS IKARIS AND SERSI IN THE ETERNALS
Source: ScreenRant