Stephanie Beatriz is attached to star in Walt Disney Animation Studio's 60th film, Encanto.
Disney Investor Day featured an impressive lineup of series and films that are coming up for Walt Disney Company. A notable announcement was the next Disney Animated film Encanto, after Raya and the Last Dragon, which was officially announced at Disney Investor Day. Not much is known about the story of the film other than it will take place in Colombia and be centered on a magical family in a magical house.
In an interview with io9, Lin-Manuel Miranda, who is writing the music for Encanto, did reveal a bit about the film and how it will not focus on a single protagonist, but a multigenerational family. Miranda explained, "So often when you get into story mode, it turns into the hero and the quest—and you lose characters, then you lose complexity because everything becomes the quest." Miranda noted that this will not be the case with Disney Animation's 60th film, Encanto.
Many notable Disney creatives are attached, including Lin-Manuel Miranda who is writing the music for Encanto which will feature songs in English and Spanish. As well as the directing team that brought Zootopia to life, Byron Howard and Jared Bush. Bush will also write the screenplay with Charise Castro-Smith. The DisInsider revealed details about some of the characters of Encanto earlier this month.
RELATED: DISNEY INVESTOR DAY REVEALS NEW FILMS AND SERIES AND THE RETURN OF OLD FAVORITES
We at the Illuminerdi have new details about Encanto including two supporting characters, Dolores and Camilo. Dolores is a 20-year-old Afro-Latina woman. She's socially awkward and anxious, but she is well-intentioned and honest. Dolores must be a good singer. Camilo is a 16-year-old Afro-Latino boy. He's a natural performer and storyteller. Camilo isn't entirely comfortable being himself and is able to do impressive impressions of others.  Camilo must be a good singer. Although no one is attached to these roles at this time the characters definitely seem interesting.
STEPHANIE BEATRIZ ATTACHED AS THE LEAD IN ENCANTO
The Illuminerdi has also exclusively learned that the lead, Maribel, is intended to be voiced by none other than Stephanie Beatriz, provided the two sides finalize negotiations. Maribel is the lead protagonist and narrator of Encanto.
Maribel is a fifteen-year-old girl who is described as "lovable, funny, fallible, utterly human". Comedy is a hugely important part of the character, with a comparison made to the great Lucille Ball. Maribel is a charming and compassionate young girl with deep issues of self-worth that she hides behind bravado and humor. Comedy is not the only key aspect of this character as Encanto is a musical, being a fantastic singer is also a must.
Stephanie Beatriz is most well known for her role as Rosa Diaz on Brooklyn Nine Nine. Stephanie Beatriz has been a lead on Brooklyn Nine Nine since 2013 and has also been featured on a number of other comedies including Modern Family, Bob's Burgers, BoJack Horseman, and more. While many are familiar with the actress' comedic chops they may not be as familiar with her abilities as a singer. Stephanie Beatriz played Gina Cazador on the fifth season of BoJack Horseman and sang, "Don't Stop Dancing 'Till The Curtains Fall".
RELATED: PIXAR'S HUGE LINE UP OF NEW CONTENT FROM THE DISNEY INVESTOR DAY MEETING
Stephanie Beatriz will also be in the upcoming musical film In The Heights, which is set to premiere in theaters and on HBO Max simultaneously next year. In an interview on The Kelly Clarkson Show she talked about her hesitation in auditioning for the film. Stephanie Beatriz talked about how her last role in a musical was in college, playing Velma Kelly in Chicago, and didn't think she should audition for In The Heights because it was for "real singers", but she was encouraged by her Brooklyn Nine Nine costar Melissa Fumero to go for it. Considering she landed the role, she obviously falls in the category of real singer.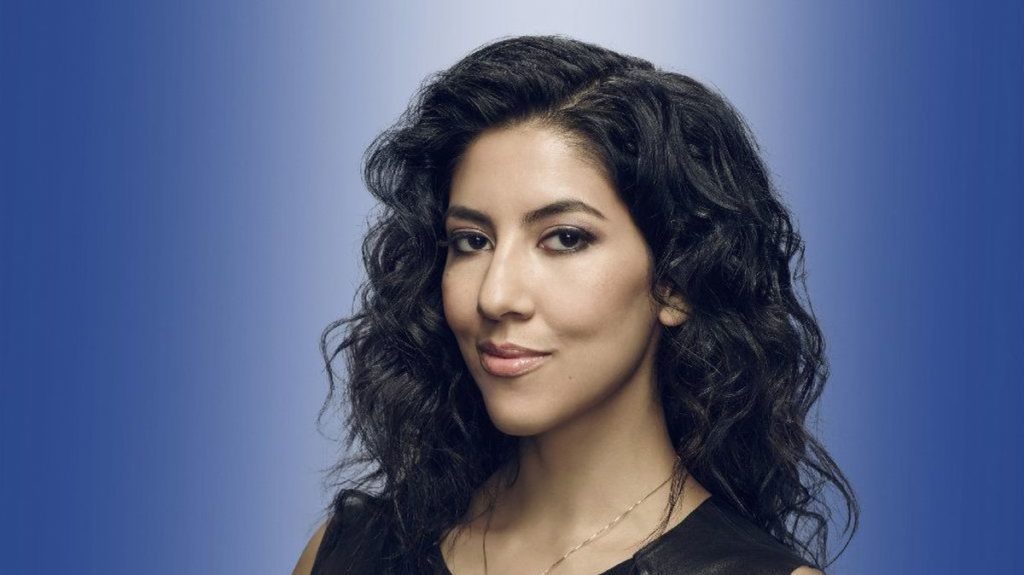 Stephanie Beatriz's role in In The Heights may have been an important part of her landing the role of Maribel in Encanto. Encanto features music from Lin-Manuel Miranda and In The Heights is based on the stage musical which Miranda wrote the music for. Miranda also serves as a producer for the In The Heights film and is a longtime friend of Beatriz. It's exciting to learn that Stephanie Beatriz is at the top of the studio's list to star in the upcoming Disney animated musical and hopefully more of the cast will be revealed soon.
Encanto will follow a magical Latinx family in Colombia. It is set to hit theaters November 24, 2021. Encanto is produced by Clarke Spencer (Zootopia) and Yvette Merino Flores (Moana). Written by Charise Castro-Smith and Jared Bush. Directed by the team behind Zootopia Jared Bush and Byron Howard with Castro-Smith as a co-director. Are you excited about Encanto? What do you think about Stephanie Beatriz starring as the lead character, Maribel? Leave your thoughts in the comments below or on our social media.
KEEP READING: WALT DISNEY ANIMATION STUDIOS ANNOUNCES THEIR 1ST ANIMATED SERIES FOR DISNEY PLUS AND MORE EXCITING PROJECTS