Showrunner Simon Bennett recently spoke about carrying the Power Rangers legacy forward.
When Mighty Morphin' Power Rangers came out in 1993, the show become so successful that it caused traffic to come to a halt in Los Angeles, CA. After 20+ seasons of the spandex wearing, color coded warriors of the earth, Power Rangers is set continue in 2021 with Dino Fury under Simon Bennett's watchful gaze.
RELATED: COULD HASBRO HAVE ADAPTED ZENKAIGER IN THE STATES?
Dino Fury will be bringing back a popular troupe that has been quite successful for Power Rangers seasons: the element of dinosaurs. Dinosaurs have continued to be the trend that keeps on giving and growing.
With seasons in the can such as Dino Charge, Dino Thunder and the original one, it was only a matter of time before another dinosaur team stepped up to the plate.
Simon Bennett Talks Prehistoric Power Rangers
In a recent interview, new showrunner Simon Bennett spoke about the popularity of dinosaurs and the link to Power Rangers. Here is what he had to say on the topic.
"I don't know, other than that it's worked in the past with Dino Charge and Mighty Morphin. I do think young kids have a fascination with dinosaurs. I don't know if that's built into people's DNA, if it's cultural or what, but you go into any toy shop and you can see shelves and shelves full of dinosaur products.

I know both my kids went through a dinosaur phase where, even before my daughter could talk, she could see a dinosaur and make growling noises.

There's that child-like fascination with monsters with big things that grow. Where there's a monster under the bed, which terrifies you as a kid but also fascinates you at the same time.

I think that's kind of hardwired into us and has become something that's pretty universal. So, dinosaurs have a huge appeal for kids, and I think that's why the dinosaur seasons of Power Rangers work and will continue to work."
Shows and movies like Jurassic Park and other franchises has also been successful due to this interest in national history. It looks like Power Rangers and Super Sentai has figured out that dino-themed seasons are often the ones that can pick up the popularity of the series.
RELATED: SCREENWRITER DAVID KOEPP GIFTS OVER 30 FILM SCRIPTS FREE TO THE PUBLIC, INCLUDING SPIDER-MAN AND JURASSIC PARK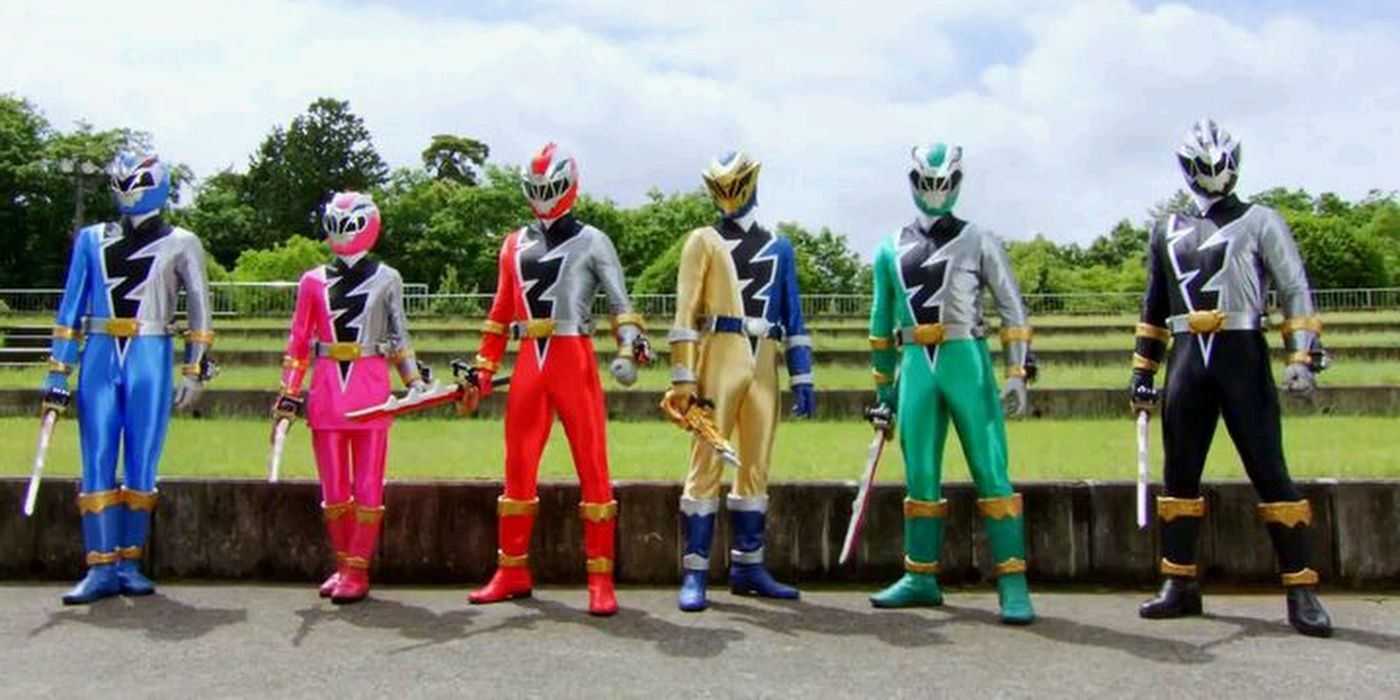 It will definitely be interesting to see how Dino Fury will treat fans and how much the popularity will grow when the new season premieres. What do you think of Simon Bennett's take on the show? Make sure you comment below and stay with The Illuminerdi for more Ranger news and features.
KEEP READING: COULD POWER RANGERS DINO FURY FEATURE A CROSSOVER?
Source: Screen Rant