Our Friend has an impressive main cast with Jason Segel, Dakota Johnson, and Casey Affleck, serving as the core trio of the film. Segel portrays Dane Faucheux, the best friend of Matt Teague (Affleck) and Nicole Teague (Johnson) who put his life on hold to help out their family when Nicole was diagnosed with terminal cancer.
Our Friend is a true story based on the Esquire article "The Friend: Love Is Not a Big Enough Word" written by Matthew Teague. Teague also serves as an executive producer on the film so finding the right actors to take on this role was an important task.
GABRIELA COWPERTHWAITE ON WORKING WITH JASON SEGEL ON OUR FRIEND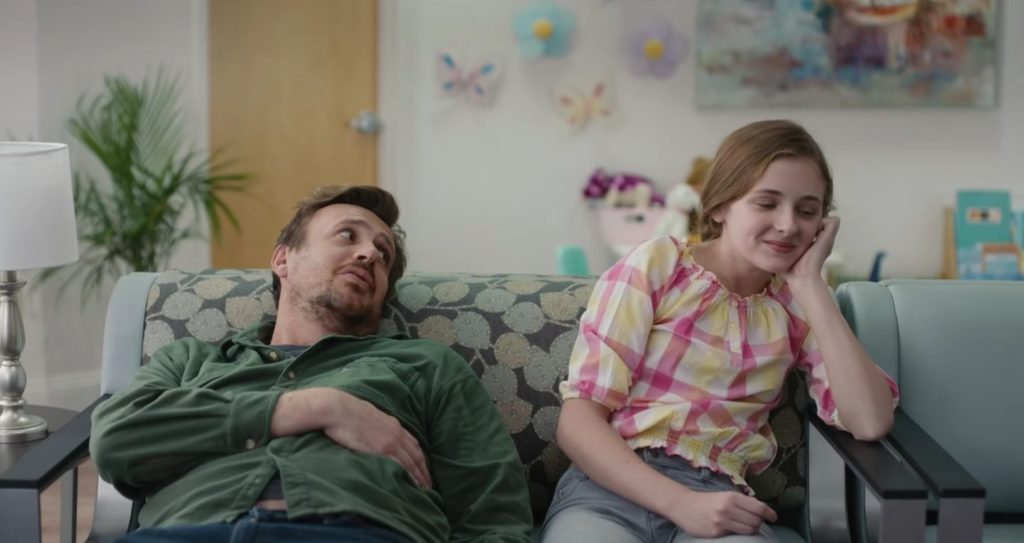 Gabriela Cowperthwaite spoke with The Illuminerdi about working with Segel, Johnson, and Affleck and how working with them was one of the things she loved most about Our Friend. She explained how Segel was who she had to have for the role of Dane and how she fought to for him to secure the part.
"I was like, that is my Dane. You know, it's a combination of him in Forgetting Sarah Marshall and in End Of The Tour. You know, that guy is the guy who can do both those films, and can tap into both those extreme emotions. Are exactly who I felt, who I saw as my Dane."

"He was just a magnificent person to work with. He's funny, he's so caring. He keeps saying on set, that you know, he's there for me to mold and me to direct. And that he has ideas and suggestions, but ultimately, he wants to make my vision come to life. And he's just so grateful and giving, in that way, for somebody who's been doing it as long as he has. He could have all the answers, but he doesn't act like he does."
Segel is known by many for his comedy from shows like Freaks And Geeks and How I Met Your Mother. He manages to not only bring that comedy to the role of Dane, but a depth of emotion, strength, and vulnerability as well, which is crucial to Dane in Our Friend.
GABRIELA COWPERTHWAITE ON WORKING WITH DAKOTA JOHNSON ON OUR FRIEND
Gabriela Cowperthwaite also talked about working with Dakota Johnson who portrays Matthew Teague's late wife, Nicole.
"Dakota is just this, effervescent personality. She's hilarious in person, and she knows how to do comedy and make things light and natural. And yet, she has this depth of emotion that's just sitting right behind her eyes. And I just felt that she was, she brought that to bear in so many scenes, that made them so, so much more tragic and beautiful to watch. Because she's so real, but also because she's just she's so vulnerable, and so strong, in the same take and that was a special person to direct in that way."
RELATED: REDEMPTION DAY INTERVIEW: DIRECTOR HICHAM HAJJI ON WHY NOW IS "THE RIGHT MOMENT" FOR THE FILM'S RELEASE
Dakota had the difficult task of playing Nicole Teague the woman whose life was tragically cut short by a diagnosis of terminal cancer. She needed to bring layers into this performance to Nicole as a mother, a wife, a friend, and a woman. Dakota made Nicole feel alive for the audience and it's clear that Gabriela Cowperthwaite saw that the actress could take on this important role.
GABRIELA COWPERTHWAITE ON WORKING WITH CASEY AFFLECK ON OUR FRIEND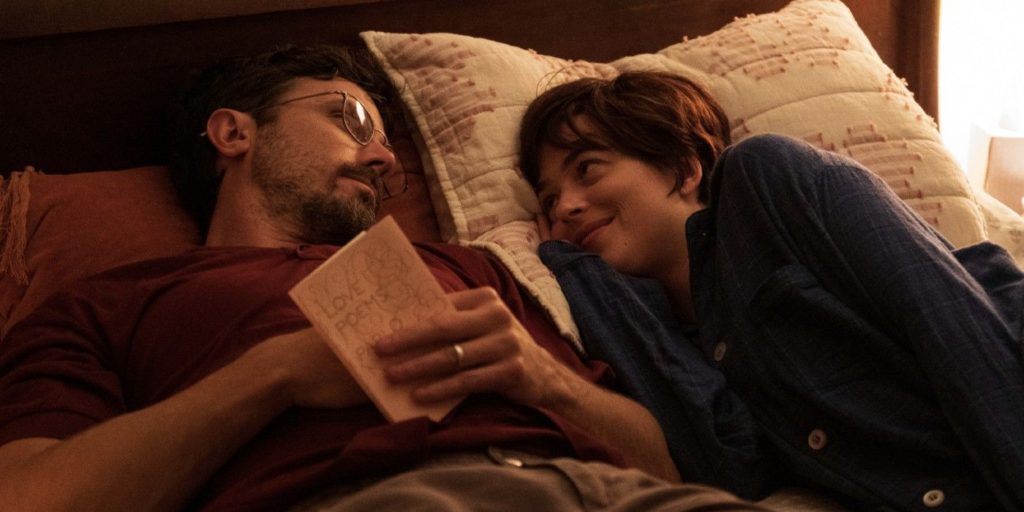 Gabriela Cowperthwaite also talked about working with Casey Affleck who portrayed Matthew Teague in Our Friend.
"The way he can make this man's journey, and this man's feelings and his love for his kids, and his love for his wife. He can make that so accessible." She continued, "You look at him and you know what he's feeling. And you feel like you've felt that way before. And, he also does what I love best, and he and I are both, kind of come from this school, I think and that is, we love to feel like, we love agility on a set. Try something different, go off script, play a little bit. Let's see if we can't make this unique, and even more real, and even more genuine. Instead of so lived in."
Gabriela Cowperthwaite explained that part of what she loved about working with Casey was his ability to be adaptable. She explained that her background in documentaries made this the exact kind of thing that she was comfortable with.
"I come from documentaries, so that's, staying on the balls of my feet as a director. That's what I come from and that's my job in documentary. And so, him being able to also kind of do that, and play in that world, was just an ideal situation for me."
Gabriela Cowperthwaite obviously loved working with these three brilliant actors on Our Friend and she explained that they each brought something different to the table, but that was what made it work so well.
"They come in at a scene in completely different ways. What they can bring on set is, and to me it's sort of magic, when they're all an ensemble together."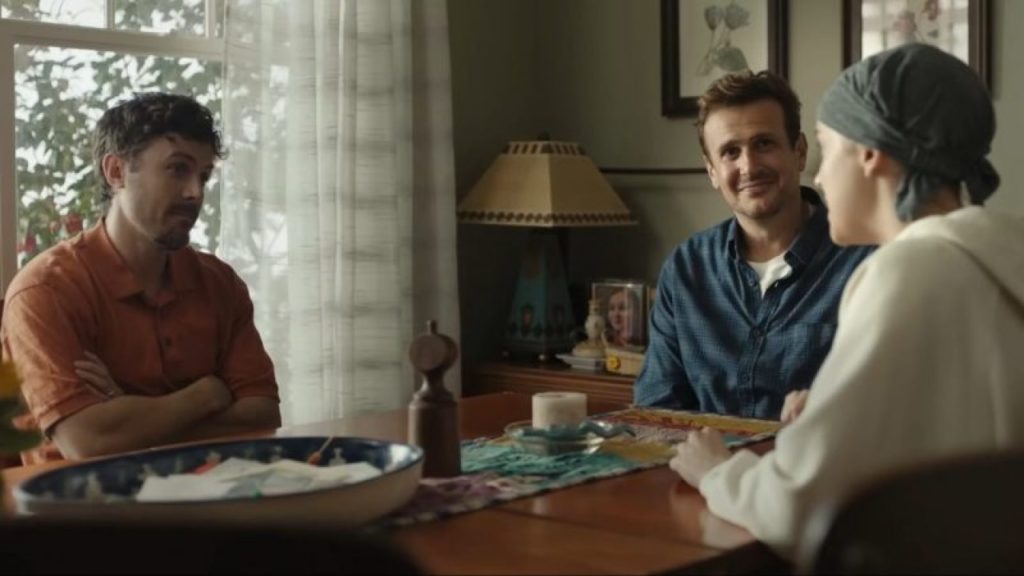 Our Friend is based on the Esquire article written by Matthew Teague about his wife being diagnosed with terminal cancer and how they managed to handle that with the help of their best friend, Dane, who put his life on hold and moved into the family's home in order to help the family get through the impossible situation. His actions would have a much greater impact then any of them expected. Our Friend is written by Brad Ingelsby and directed by Gabriela Cowperthwaite. Our Friend stars Dakota Johnson as Nicole Teague, Jason Segel as Dane Faucheux, Casey Affleck as Matt Teague.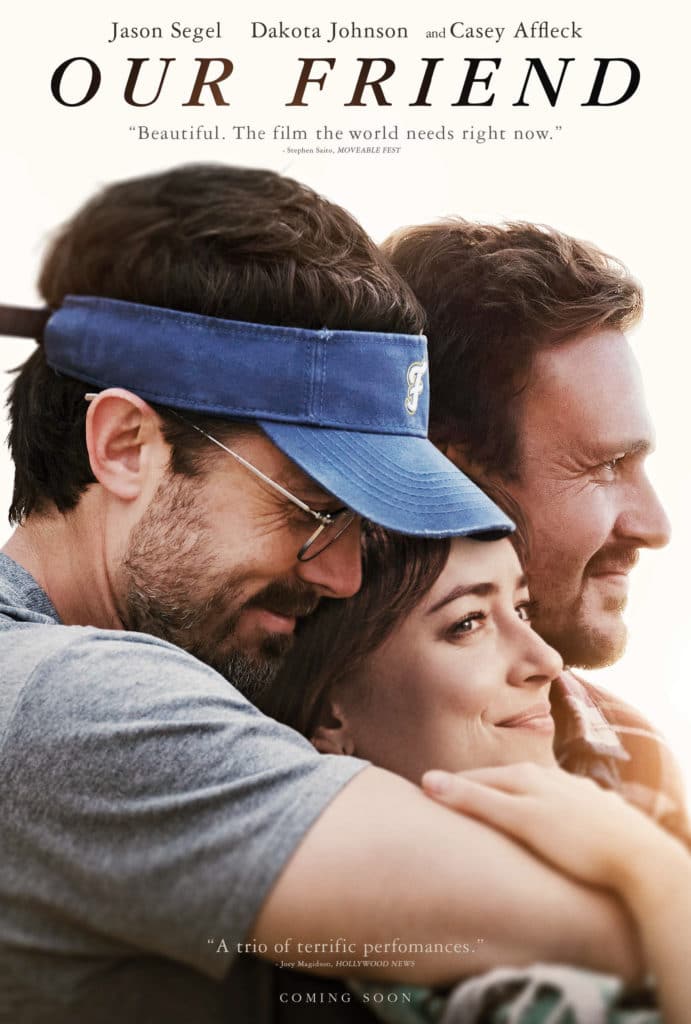 Our Friend is in select theaters and on demand January 22, 2021. Will you be seeing Our Friend? Have you read the Esquire article Our Friend is based on? Do you want to experience the magic of this ensemble cast? Leave your thoughts in the comments below or on our social media.
KEEP READING: REDEMPTION DAY INTERVIEW: TENET AND ANT-MAN 3 STAR MARTIN DONOVAN ON WHY POWERFUL VILLAINS FASCINATES HIM