Lindsay Watson, star of Finding Ohana, explains what the heart of the new Netflix film is and what she hopes audiences take away from the movie.
Finding Ohana is a family adventure film set in Hawaii. Similar to the cult classic Goonies, Finding Ohana features a group of kids searching for a legendary treasure, but the treasure hunt is not what the film is truly about. Finding Ohana is a story about love, family, and Hawaii. Lindsay Watson who stars as Hana in the upcoming Netflix film shared what she hopes audiences take away from this film. In an interview with The Illuminerdi Lindsay related Finding Ohana to the world today.
"There's been a lot of craziness and a lot of hardship and, and pain and I've seen a lot of this come back full circle and start to hurt families and friendships and I think we're all just tired and exhausted. We think the timing of this movie coming out is going to be perfect. It's just this moment for everyone to just take a break and enjoy this action fun film. But it's not just action.

There's so many lessons that you learn. And If someone can watch it and take away some lesson about family, about Ohana. That it's hard sometimes. It's not always perfect, it's not always pretty, but what matters at the end of the day is your family. Whether it be blood related or not, you have to put in the work to make it a successful relationship. And that's what Finding Ohana does…but we see through this film that if you talk and work together, that you guys can find commonality somewhere that leads to happiness."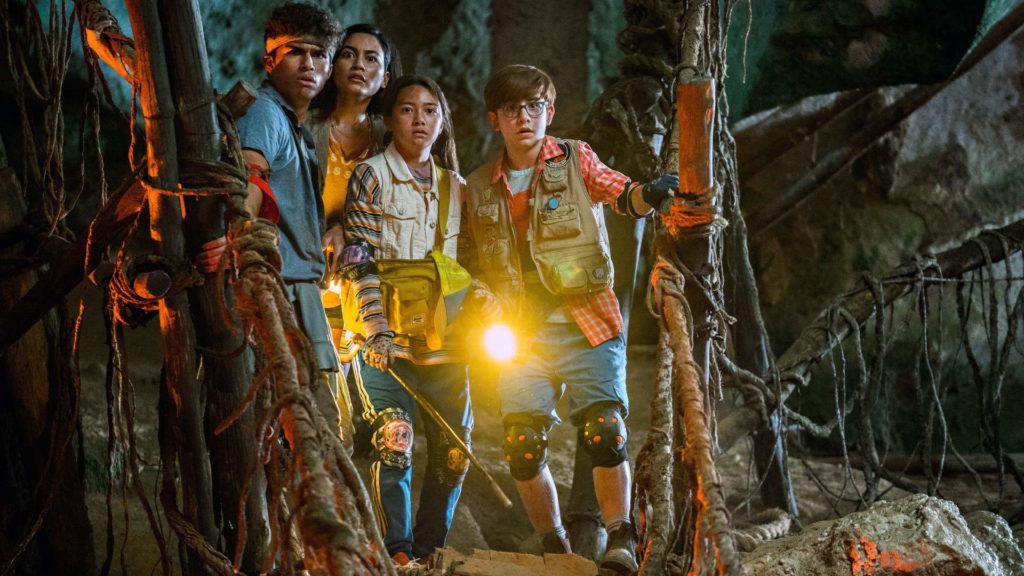 Lindsay explained that this film is the perfect breather from the ongoing worldwide pandemic, but she also acknowledges it is more than that. With people feeling isolated and families either separated or living in close quarters, Finding Ohana reminds audiences about the importance of family and putting effort into the relationships. Lindsay explained in the interview why Ohana and the Hawaiian mentality of Aloha are so important to this film.
"This film was all about Hawaii and Hawaiian culture. How we live out there, our morals, and how we carry ourselves. Ohana and Aloha are everything. Aloha is so many, it has so many meanings of the word, 'Hello', 'Goodbye', it's love. There's just so many different ways of how you can apply it to your life."
Lindsay then explained the idea of Aloha and how it fits into Finding Ohana.
"Because we are all raised and instilled with this idea of Aloha that you take care of one another, you love each other. It doesn't matter if it's your friends, your family you just lead with your heart always and I mean that's what this film screams throughout the whole thing"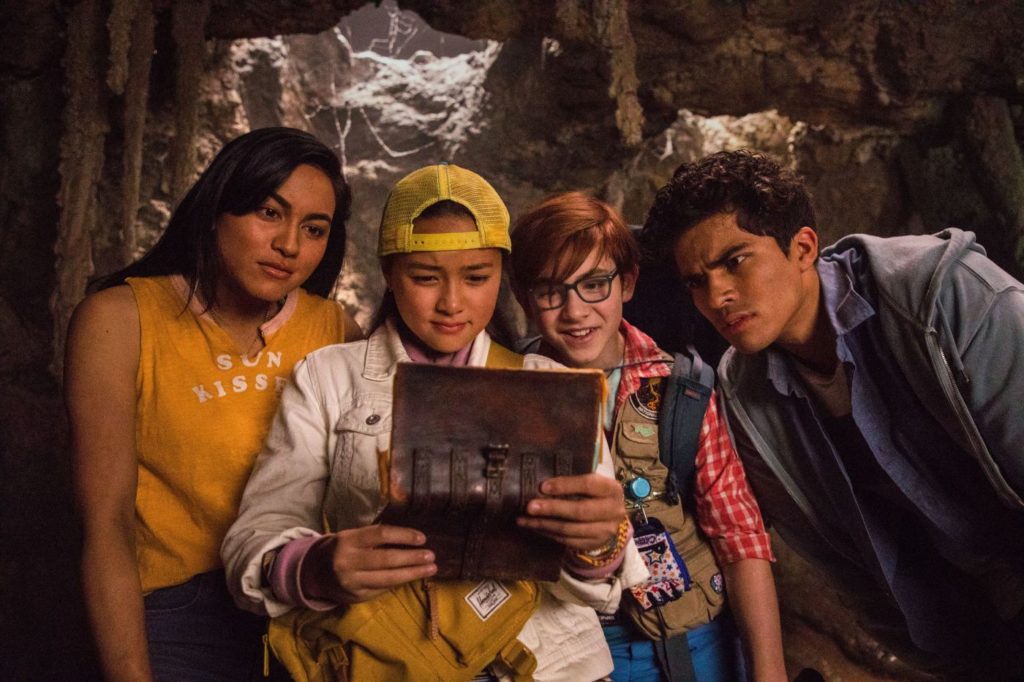 A huge part of Finding Ohana is Hawaii and Hawaiian culture so it is no surprise that the ideas of Ohana and Aloha are at the heart of the film. Family and love are integral parts of Finding Ohana and are more important than ever, given the current state of the world. The film is a tale about family and love, but it is also an exciting adventure film that the whole family can enjoy, a breath of fresh air with theaters across the country still shut down.
FINDING OHANA TRAILER AND SYNOPSIS
A summer in rural O'ahu takes an exciting turn for two Brooklyn-raised siblings when a journal pointing to long-lost treasure sets them on an epic adventure with new friends, and leads them to reconnect with their Hawaiian heritage.
Finding Ohana will be available on Netflix January 29. Finding Ohana stars Kelly Hu, Branscombe Richmond, Kea Peahu, Alex Aiono, Lindsay Watson, Owen Vaccaro, Chris Parnell, Marc Evan Jackson, and Ricky Garcia. Finding Ohana is written by Christina Strain and directed by Jude Weng. Are you going to watch Finding Ohana? Leave your thoughts in the comments below or on our social media.
KEEP READING: NETFLIX BRINGS THE SPIRIT OF ALOHA WITH FINDING OHANA