The Suicide Squad, which comes out on HBO Max and in theaters on August 6, 2021, is going to be very "silly," according to Joel Kinnaman. 
James Gunn's The Suicide Squad is one of the most hotly anticipated upcoming movies this year, and it will take a lot to satisfy most fans. You have fans of David Ayer's film who crave spotlights on Amanda Waller, Captain Boomerang, Harley Quinn, and other members of the old guard. Then you have fans of James Gunn's filmography who are hoping for an injection of the director's trademark style into the franchise. 
DC fans are in luck, because one member of the aforementioned original team is promising a film that should satisfy both parties of Suicide Squad fans. Joel Kinnaman, who plays Rick Flag in Suicide Squad and the upcoming The Suicide Squad spoke with The Playlist recently, shedding some light on the tone of the film. 
Joel Kinnaman Shares His Thoughts
"I don't think [Gunn] had to compromise one iota of his vision…He really got to do exactly what he wanted. And it's definitely going to be the biggest budget R-rated movie that's ever been made…And it's heavily R-rated and super silly.

It's really like childish, childish humor and it also finds these profound moments where you get really emotionally moved. And then it's super violent and then it's really silly again…Every character is just so ridiculous."

– Joel Kinnaman
If you're a fan of James Gunn's work, you know exactly the type of trademark James Gunn filmmaking that Kinnaman is describing here. One need look no further than the franchise that made Gunn into a verifiable Hollywood superstar, Guardians Of The Galaxy.
Both volumes of the Guardians franchise are generally considered to be some of the funniest entries into the Marvel Cinematic Universe. Furthermore, they are also held in such high esteem thanks to their incredibly emotionally resonant scenes, particularly the story of Peter Quill's mother.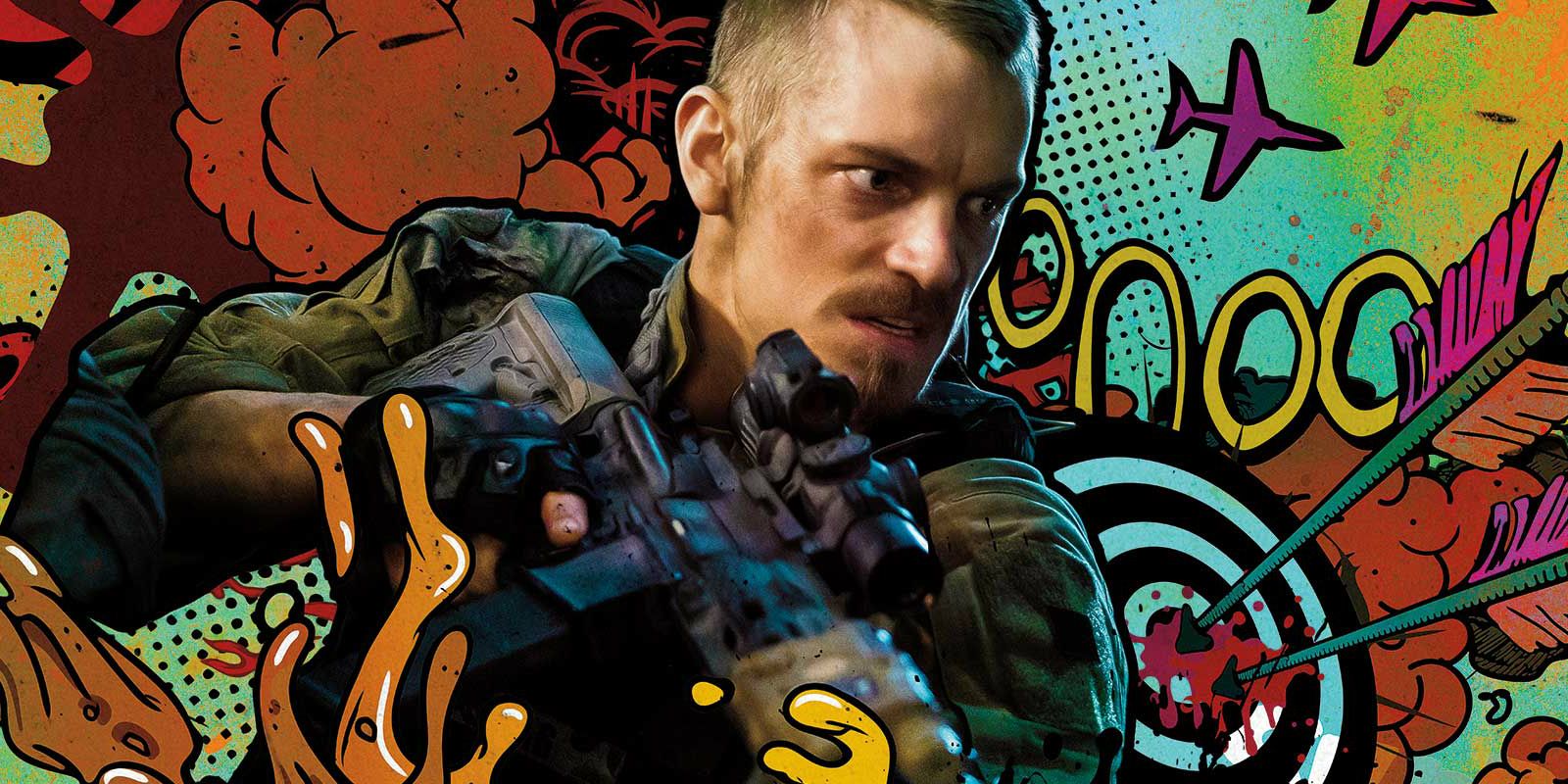 While I cannot help but laugh at the man behind militant badass Rick Flag describing The Suicide Squad describing that film as "really silly", I believe that I understand his point here. Films produced or directed by Gunn like Super and Brightburn exhibit the same unique balance of gut-busting comedy and tear-jerking drama. What Joel Kinnaman is promising us here is that this upcoming film will fall under the same umbrella of Gunn, which is a very exciting prospect for fans of the super director. 
The Suicide Squad features Margot Robbie (Harley Quinn), Idris Elba (Bloodsport), Peter Capaldi (The Thinker), Viola Davis (Amanda Waller), Joel Kinnaman (Rick Flag), Jai Courtney (Captain Boomerang), Steve Agee (King Shark), Daniela Melchior (Ratcatcher), David Dastmalchian (Polka-Dot Man), and John Cena, Storm Reid, Flula Borg, Nathan Fillion, Pete Davidson, Alice Braga, Sean Gunn, Michael Rooker, Taika Waititi, Joaquin Cosio, Mayling Ng, Juan Diego Botto, Tinashe Kajese, Julion Ruiz and Jennifer Holland in undisclosed roles. The DCEU film is currently slated for release on August 6, 2021. 
KEEP READING: ZACK SNYDER'S JUSTICE LEAGUE GETS AN OFFICIAL DEBUT DATE AND 3 NEW POSTERS