Marvel Studios is back in full force three weeks into the plot of their first new show on Disney+, WandaVision. After three sitcom-style episodes based off shows from the 1950s to the 70s, last week finally gave a look into the real world as Monica Rambeau, Jimmy Woo, and Darcy Lewis teamed up with S.W.O.R.D. to figure out what's going on in the Westview anomaly.
Marvel has done a fantastic job with its first true effort into long-form storytelling, giving fans plenty to chew on in the first four episodes while still leaving plenty of questions in need of answers. Looking into where we currently stand with the plot, Wanda and Vision are currently in the glow of enjoying the birth of their twin sons (Vision with some evident concerns), while Monica is realizing that Wanda has created something incredible with her powers.
RELATED: SWORD'S NEW MISSION DEFINED: SAVE WANDA OR REALITY DIES
There are still at least five weeks left before Season 1 of WandaVision comes to a close, which is especially exciting considering last week was the first look at the real world within the show. To get fans ready for the second half of the season, Marvel is showing off their trailer game once again with a new look at the Disney+ show.
Mid-Season Trailer for WandaVision
The full mid-season trailer for WandaVision can be seen below:
Just over the first 20 seconds of this trailer show material from Episode 4 of WandaVision with Darcy and Woo analyzing the TV footage, Darcy getting to the SWORD mobile base, Director Hayward laying out the situation and Monica being thrown out of Wanda's reality. After that, some brand new footage comes, in need of a breakdown for the fans!
RELATED: ZACK SNYDER'S JUSTICE LEAGUE GETS AN OFFICIAL DEBUT DATE AND 3 NEW POSTERS
We get a very quick look at Monica Rambeau in a hospital gown with some machinery analyzing her head, likely looking into her brain waves after her experience inside Wanda's virtual bubble. After going back to some footage already seen we get a quick shot of Wanda and Vision out in the town from a later decade before some more new shots of Kathryn Hahn's Agnes.
We see her first introduction coming through Wanda's door in Episode 1, before two more shots of her in what appear to be getups the 80's and closer to present day. Wanda is then seen in her kitchen likely in the Roseanne-style footage, before we get Vision in his comic accurate Halloween costume again.
RELATED: NEW WANDAVISION TRAILER GIVES FANS A HUGE SNEAK PEEK AT SUPERHERO ACTION FOR EPISODE 5 AND BEYOND
Next up is Agnes with the titular couple in the 80's era asking "should we just take it from the top?", indicating just how much weirder this series is set to get in the near future. Short clips of Dottie's glass shattering and Wanda rearranging the furniture in her house follow before one of the craziest shots of the whole trailer comes.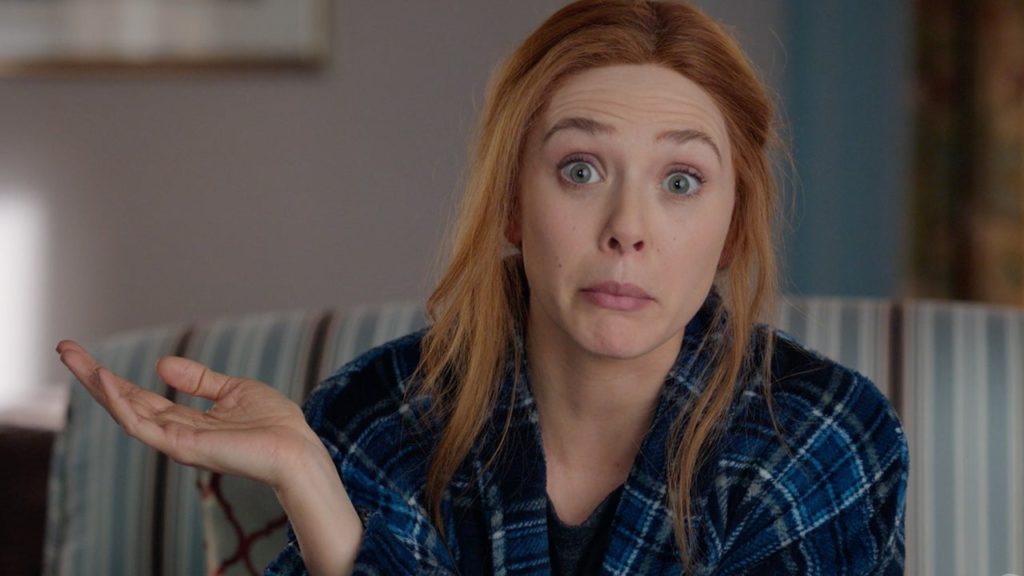 Vision is in his full MCU outfit walking up to the barrier of Westview, fully curious what is going on in and out of this reality. This could very well indicate that Wanda not only brought him back to life for her perfect world, she may have actually given him full sentience and control of his being once again.
Things finish off with some incredible action shots in and out of Westview, Wanda's Modern Family moment, and it all sets up a wild second portion of the show's first season. With everything beginning to reveal itself after the first four episodes, it's safe to say the hype is growing fast for the rest of the series.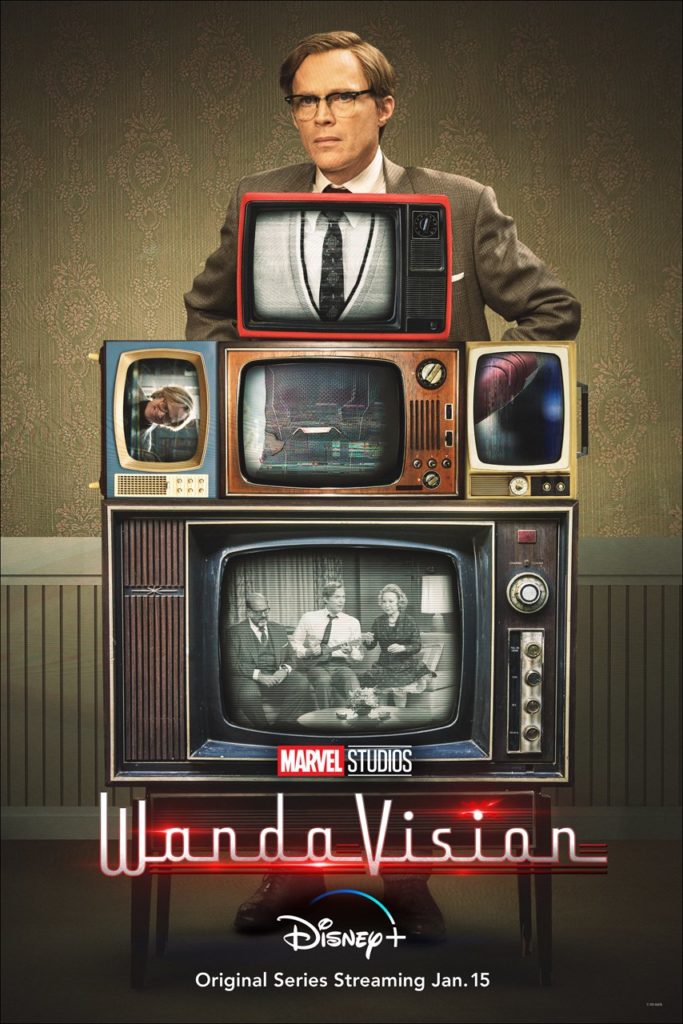 Episode 5 of WandaVision will premiere on Disney+ on Friday, February 5. What did you think about the new trailer for WandaVision? What are your theories for episode 5 and beyond? Let us know in the comment section below or over on Twitter!
KEEP READING: RYAN REYNOLDS CONFIRMS FOX'S DEADPOOL 3 WOULD HAVE TEAMED THE LUNATIC SUPERHERO WITH WOLVERINE
Source: Murphy's Multiverse