A new Marvel Studios featurette gives fans a glimpse of Wonder Man concept art from the set of WandaVision.
WandaVision has officially premiered on Disney Plus ending the longest period of time without MCU content since Iron Man first premiered. WandaVision is the first of many series to premiere on Disney Plus and has been met with rave reviews.
The series is primed for the return of a number of MCU characters including Darcy Lewis, Agent Jimmy Woo, and an adult Monica Rambeau. Marvel has released a new behind the scenes featurette and eagle-eyed fans were able to spot art behind WandaVision executive producer and head writer Jac Schaeffer of the Marvel superhero, Wonder Man.
NEW WANDAVISION FEATURETTE
In the Marvel Cinematic Universe Vision's origin is a bit different than in the comics. In Avengers: Age of Ultron, Vision was initially created by Ultron using vibranium and the Mind Stone to form his new body, but is taken by the Avengers. Tony Stark and Bruce Banner uploaded Tony's A.I., J.A.R.V.I.S., into Vision then a bolt of lightning from Thor's hammer gave the android life. Vision helped the Avengers in defeating Ultron then joined the superhero team.
RELATED: WANDAVISION REVIEW EPS 1-3: THE MYSTERY BEHIND THE SHOW REOPENS THE MCU IN A BRAND NEW WAY
Later, Vision began a relationship with Wanda Maximoff, aka Scarlet Witch, but Thanos attacked the Earth to take all of the Infinity Stones, including the Mind Stone, killing Vision in the process. With Vision back for WandaVision, part of the mystery is how has Vision returned and is he really back? If Marvel does plan to resurrect Vision in some way Wonder Man, aka Simon Williams, could be the perfect way to do it considering how Vision's comic book origin is tied to Wonder Man.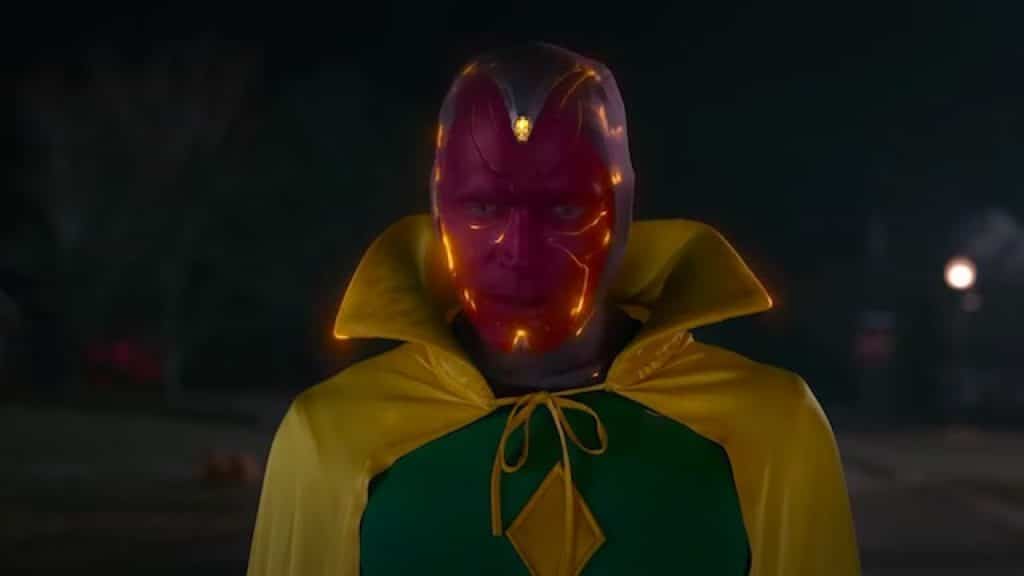 WHO IS WONDER MAN AND HOW IS HE CONNECTED TO VISION?
Simon Williams is the heir to an industrialist whose company is being beaten by the rival Stark Industries. Williams loses everything and blames Tony Stark for this, agreeing to undergo experiments by villain Baron Zemo to gain superpowers in order to fight the Avengers. Williams is imbued with ionic energy and infiltrates the Avengers, but betrays Zemo and seemingly sacrifices himself to save the Avengers. However, Williams had actually fallen into a coma.
Simon Williams aka Wonder Man's brain patterns are recorded by Iron Man in the hopes that he can one day revive his fallen teammate. Ultron builds Vision using Wonder Man's brain patterns which he stole from the Avengers. Following Wonder Man's awakening the superhero eventually refers to Vision as his brother.
RELATED: NEW TOY LEAK MAY TEASE FALCON'S FINAL SUIT IN THE FALCON AND THE WINTER SOLDIER
Interestingly, when Wonder Man wakes up from his coma a love triangle between Vision, Wonder Man, and Scarlet Witch is introduced. This culminates when Vision's mind is wiped and Scarlet Witch asks Wonder Man for his brain patterns so Vision, her husband, can be restored. Wonder Man refuses and reveals that he is in love with Scarlet Witch, which makes sense given that Vision has Wonder Man's brain patterns.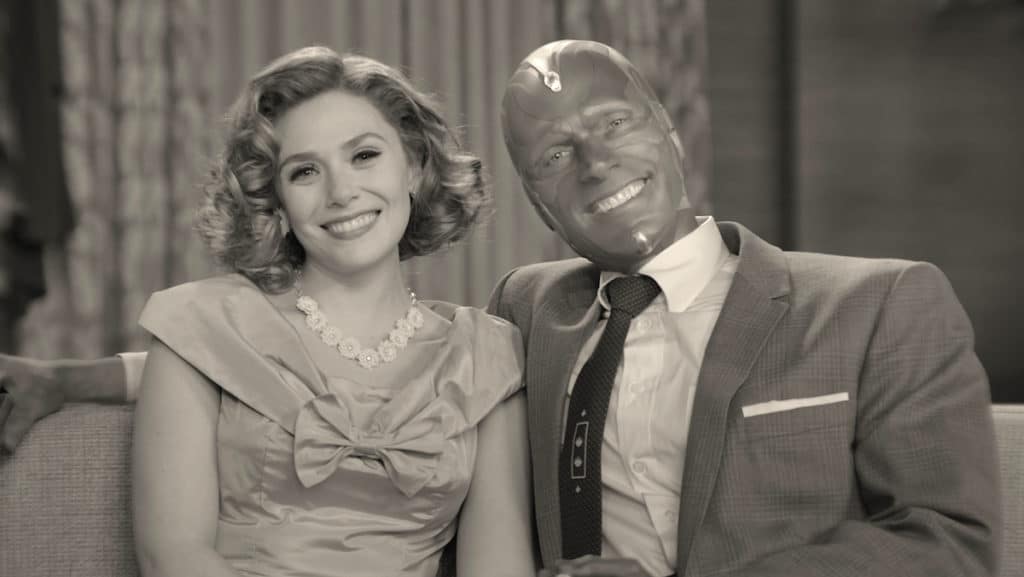 The MCU has obviously used a very different origin for Vision, but this could be an opportunity to incorporate the comic book origin in some way, likely with an interesting twist. Especially if part of the plan is to revive Vision, Wonder Man could potentially play a key role.
RELATED: WANDAVISION: THE 1ST REACTIONS TO MARVEL STUDIOS' NEW SHOW HAVE ARRIVED!
There are no guarantees that Wonder Man will appear in WandaVision, but this does seem to suggest that Marvel has plans for the superhero. It makes sense given his connection to both Wanda and Vision. If Vision is to be brought back to life, following his death in Avengers: Infinity War, Wonder Man is a way to do it that would likely excite longtime Marvel fans.
WANDAVISION OFFICIAL SYNOPSIS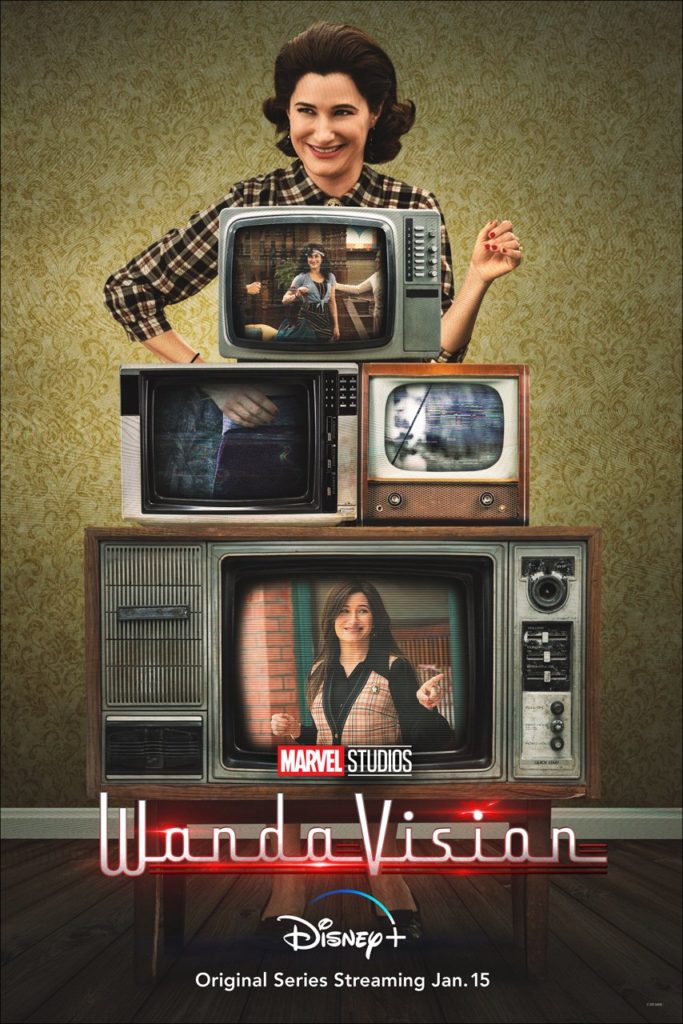 Marvel Studios' "WandaVision" blends the style of classic sitcoms with the Marvel Cinematic Universe in which Wanda Maximoff (Elizabeth Olsen) and Vision (Paul Bettany)—two super-powered beings living their ideal suburban lives—begin to suspect that everything is not as it seems.
The first two episodes of WandaVision are available on Disney Plus now. New episodes premiere every Friday. WandaVision stars Elizabeth Olson, Paul Bettany, Kathryn Hahn, and Teyonah Parris. Do you think Wonder Man will make his debut in WandaVision? Do you think they will tie Vision's original origin into WandaVision? Leave your thoughts in the comments below or on our social media.
KEEP READING: IS WANDAVISION'S RALPH SECRETLY THE MENACING MEPHISTO IN DISGUISE?
Source: Comic Book Movie