Disney continues to add to their magical Disney Plus collection with the fan favorite film, Rodgers & Hammerstein's Cinderella. The 1997 Rodgers & Hammerstein's Cinderella is directed by Robert Iscove and written by Robert L. Freedman. Whitney Houston not only stars, but is an executive producer of the film as well. Fans of the beloved 1997 musical will be able to enjoy the amazing music, costumes, and story on Disney's streaming platform.
The official Disney Plus press release can be read below.
RODGERS & HAMMERSTEIN'S CINDERELLA OFFICIAL PRESS RELEASE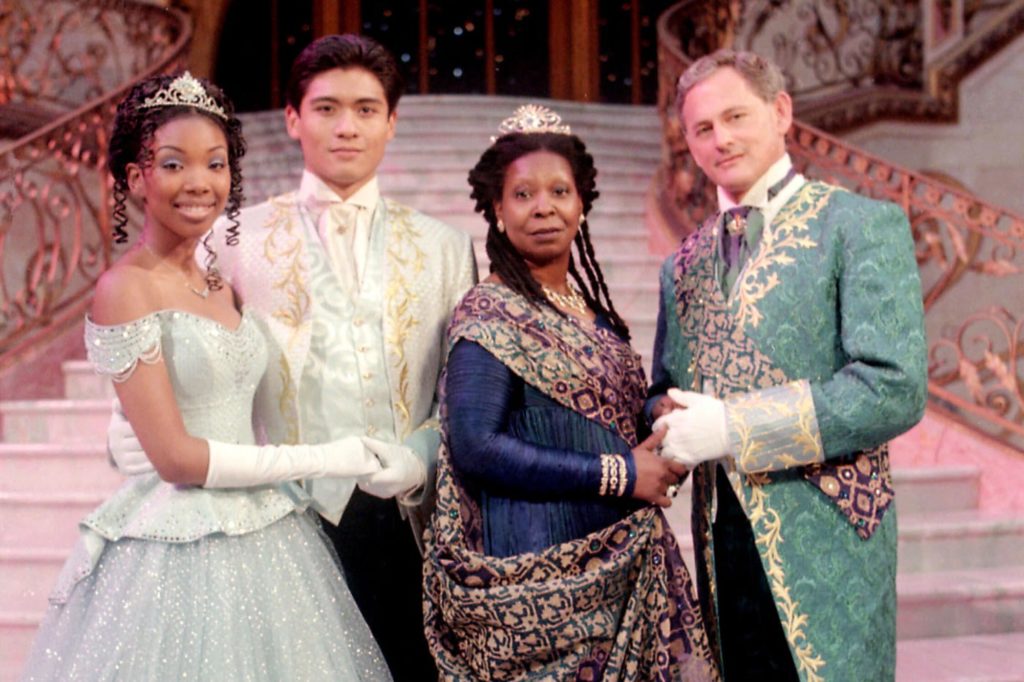 IT'S POSSIBLE!

"RODGERS & HAMMERSTEIN'S CINDERELLA" STREAMS FEBRUARY 12, ONLY ON DISNEY+

The Legendary 1997 Movie Stars Brandy, Whitney Houston, Whoopi Goldberg and more
At the stroke of midnight on Friday, February 12, "Rodgers & Hammerstein's Cinderella" will begin streaming exclusively on Disney+. The beloved televised movie musical stars Brandy in the title role and Whitney Houston as "Fairy Godmother" alongside Whoopi Goldberg, Victor Garber, Natalie Desselle Reid, Bernadette Peters, Paolo Montalban, Jason Alexander, and Veanne Cox.

Originally premiering on November 2, 1997 to sixty million viewers during "The Wonderful World of Disney" on ABC, "Rodgers & Hammerstein's Cinderella" became an instant fan favorite, beloved by critics and audiences alike and earning 7 Emmy Award nominations. Celebrated for its diverse representation, sweeping musical acts, and unforgettable song book, the 1997 film features an incredible array of beloved and original songs by the iconic songwriting duo Rodgers & Hammerstein, including "Impossible," "In My Own Little Corner," "Ten Minutes Ago," "A Lovely Night," "Do I Love You Because You're Beautiful?" and more.

In "Rodgers & Hammerstein's Cinderella," when Cinderella's cruel stepmother prevents her from attending the Royal Ball, she gets some unexpected help from her Fairy Godmother. The 1997 movie was directed by Robert Iscove, written by Robert I. Freedman, and choreographed by Rob Marshall. Whitney Houston, Debra Martin Chase, Craig Zadan, and Neil Meron served as Executive Producers. Chris Montan was a Producer and Robyn Crawford was an Associate Producer.

"Rodgers & Hammerstein's Cinderella" will join the "Celebrate Black Stories" collection that is on Disney+ alongside "Soul," "Black Is King," "Black Panther," "Hidden Figures," and many more.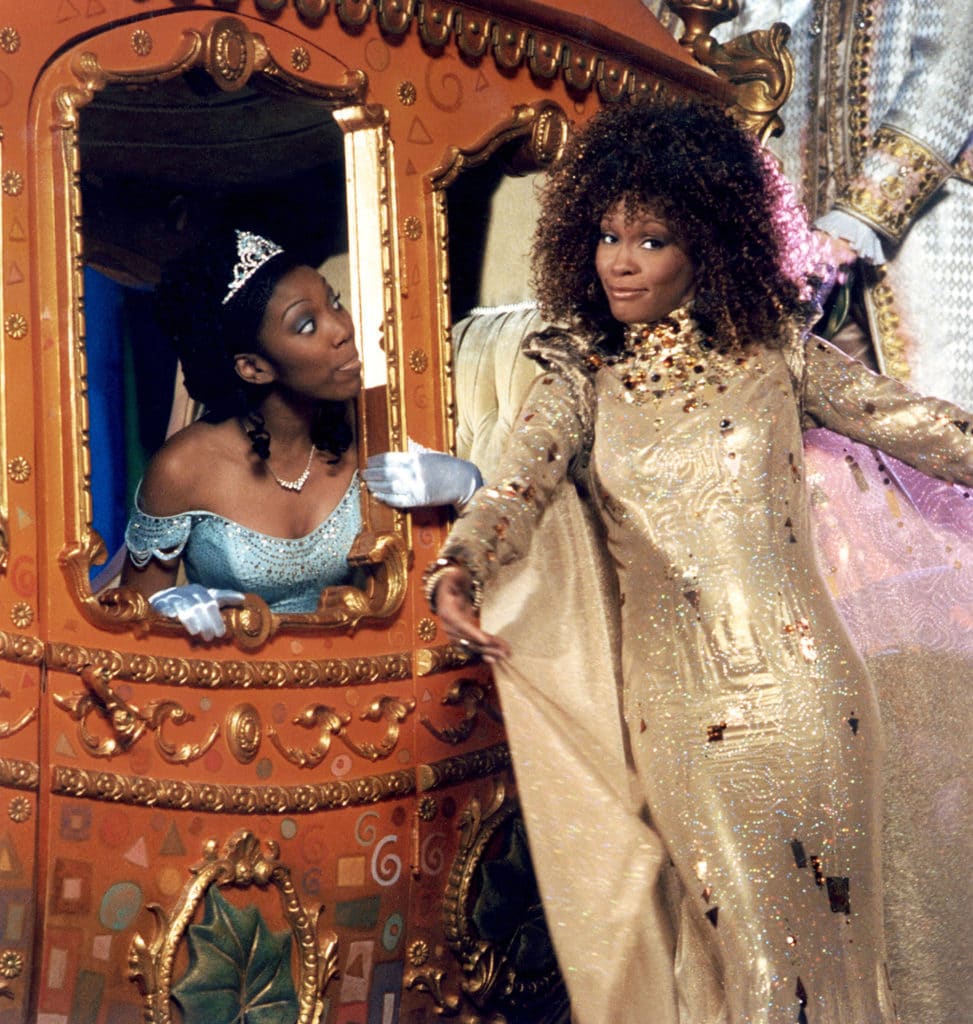 About Disney+

Disney+ is the dedicated streaming home for movies and shows from Disney, Pixar, Marvel, Star Wars, National Geographic, and more. As part of Disney's Media and Entertainment Distribution segment, Disney+ is available on most internet-connected devices and offers commercial-free programming with a variety of original feature-length films, documentaries, live-action and animated series, and short-form content. Alongside unprecedented access to Disney's incredible library of film and television entertainment, the service is also the exclusive streaming home for the latest releases from The Walt Disney Studios. Disney+ is available as part of a bundle offer that gives subscribers access to Disney+, Hulu, and ESPN+. Visit DisneyPlus.com to subscribe and/or learn more about the service.

About Richard Rodgers And Oscar Hammerstein II

After long and highly distinguished careers with other collaborators, Richard Rodgers (Composer, 1902-79) and Oscar Hammerstein II (Librettist/Lyricist, 1895-1960) joined forces in 1943 to create the most successful partnership in American Musical Theatre. Prior to joining forces, Rodgers collaborated with lyricist Lorenz Hart on musical comedies that epitomized wit and sophistication (Pal Joey, On Your Toes, Babes In Arms, and more), while Hammerstein brought new life to operetta and created the classic Show Boat with Jerome Kern.

Oklahoma!, the first Rodgers & Hammerstein musical, introduced an integrated form that became known as "the musical play." Their shows that followed included Carousel, South Pacific, The King and I, and The Sound of Music. Collectively, the Rodgers & Hammerstein musicals have earned Tony, Oscar, Grammy, Emmy, Pulitzer and Olivier Awards. The Rodgers & Hammerstein Organization is a Concord Company, www.concord.com.
Are you excited to watch the 1997 Rodgers & Hammerstein's Cinderella on Disney Plus? Leave your thoughts in the comments below or on our social media.
KEEP READING: FOODTASTIC: DISNEY AND KEKE PALMER ENTER THE WILD WORLD OF FOOD COMPETITION