Power Rangers is officially back with Power Rangers Dino Fury, and it comes back in morphenomenal fashion with "Destination Dinohenge"!
Power Rangers Dino Fury Episode 1: "Destination Dinohenge"
The episode introduces us to three of the new Rangers Zayto, Amelia, and Ollie; the Red, Pink, and Blue Rangers respectively. Amelia and Ollie both meet in the woods where Amelia is a news reporter searching for a ghost and Ollie is doing Dinosaur research with his mom.
Eventually they are asked to leave. While cleaning up a mysterious figure named Void Knight shows up when a secret passage appears at the site. Ollie and Amelia follow Void Knight down and then find what seems to be a mysterious lair.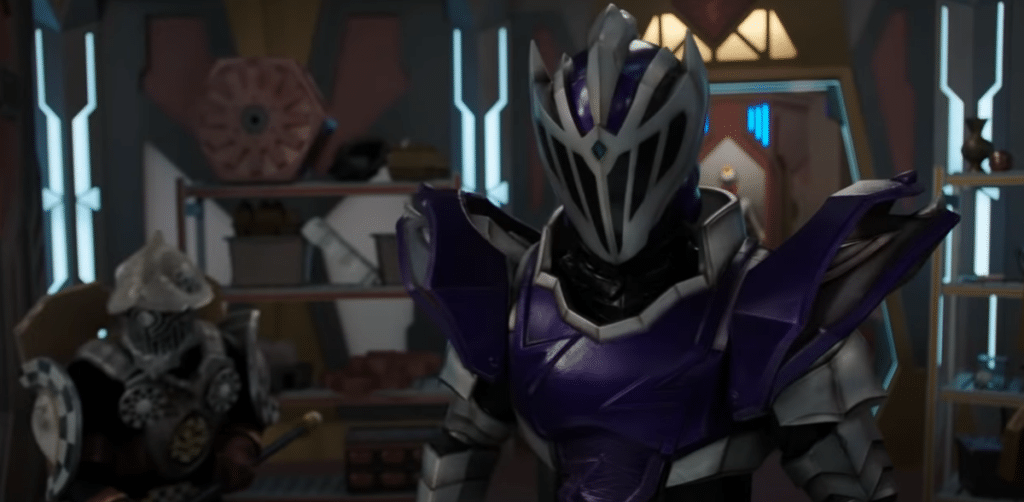 In the lair is Red Ranger be kept in some sort of tube with a Dino-Cyborg creature named Solon. Void Knight is revealed to be looking for Sporix which is some sort of powerful material used for evil. Ollie and Amelia are attacked by Void Knight and protectors of the lair that are turned against the two.
Eventually, morphers appear on Amelia and Ollie's wrist Then Solon provides them with the keys required to transform them into the Pink and Blue Dino Fury Power Rangers!
RELATED: OLD EPISODES OF POWER RANGERS WILL BE STREAMING ON YOUTUBE
After some more fighting, Solon is able to release the Red Ranger from his tube; however, Void Knight is also able to release the Sporix and retreats.
The Red Ranger reveals himself to be a Red Ranger named Zayto and reveals his tragic backstory where he loses his team millions of years ago thanks to the Sporix. He has been kept in a cryogenic by Solon ever since and tells the other rangers that he plans to train them to take down these new evil threats, ending the episode.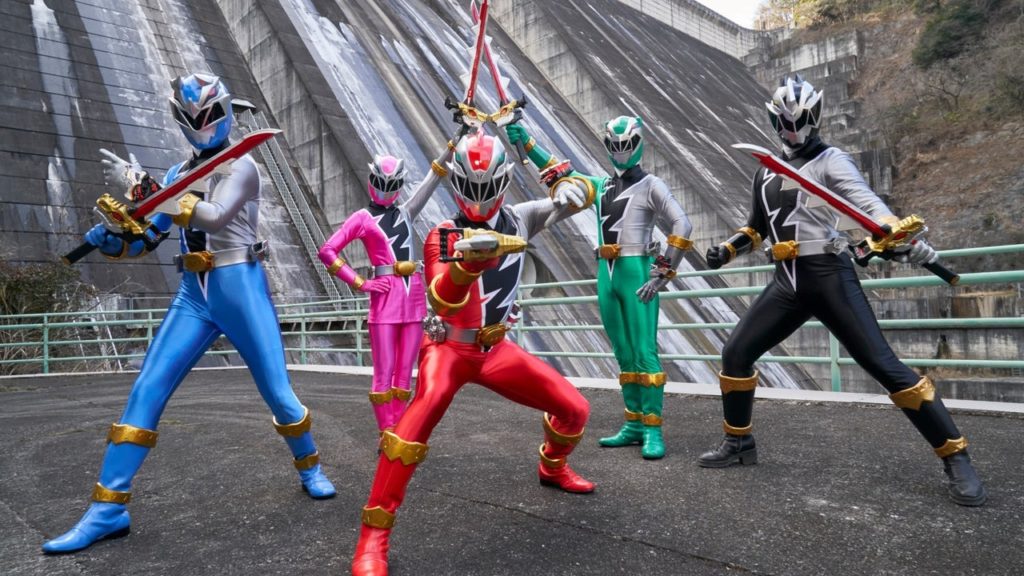 Overall, this was a really good first episode for Power Rangers Dino Fury! This episode does a really good job introducing the Rangers as well as the villain Void Knight.
The backstory for Zayto's character was really interesting, especially since it reintroduced the Morphin Masters, characters that were talked about back in MMPR and the comics. I am looking forward to seeing what they plan to do with those characters as the season goes on.
Notably missing are Izzy and Javi who are going to be the Green and Black Rangers respectively. Their characters did show up later in Dino Fury's source material (Kishiryu Sentai Ryusoulger) so it's likely that Dino Fury is just following suit.
RELATED: DINO FURY'S TESSA RAO SHARES HER AMAZEMENT AT BEING THE 1ST FEMALE GREEN RANGER ON POWER RANGERS
Also missing from this episode was Mick who was revealed to be appearing in this season by leaked images from the official Power Rangers website. This has led some to speculated whether or not he will just be a guest appearance or not. My guess is that he will still be a series regular but will just show up later on. Similar to the Green and Black Rangers.
Power Rangers Dino Fury stars, Russell Curry as Zayto the Red Dino Fury Ranger, Kai Moya as Ollie Akana the Blue Dino Fury Ranger, Hunter Deno as Amelia Jones the Pink Dino Fury Ranger, Tessa Rao as Izzy Garcia the Green Dino Fury Ranger, Chance Perez as Javier Garcia the Black Dino Fury Ranger, Kelson Henderson as Mick Kanic, Jared Turner as Void Knight, and Jo Davidson as Solon.
What are your thoughts on the first episode of Power Rangers Dino Fury? Does this episode make you more excited for future episodes to come? Let us know in the comments and be sure to follow The Illuminerdi for more news and review like this in the future!
KEEP READING: POWER RANGERS DINO FURY THEORY: COULD MICK BECOME THE BROWN RANGER?