Online retailers recently leaked images giving fans an early look at what we can expect in the upcoming Eternals movie.
The upcoming movie is part of Marvel's phase 4, which launched with the premiere of Wandavision on Disney +. The upcoming Marvel Studios blockbuster promises to look back at the ancient history of the MCU and reveal the gods of this universe.
New Eternals Merchandise Sneak Peek
Newly dropped merchandise reveals a first look at Kro, leader of the Deviants, and the main antagonist of the movie. in the comics, Kro is a shape-shifting warlord and the love interest of Thena (Angelina Jolie). Due to his relationship with Thena, Kro sometimes appears as an ally. He also appears to possess abilities similar to his Eternal counterparts, despite his Deviant heritage. Kro is also immune to diseases and aging thanks to his incredible mental control over his body.
RELATED: THOR: LOVE AND THUNDER'S SPY PICTURES REVEAL NATALIE PORTMAN'S BUFF PHYSIQUE AND TESSA THOMPSON'S NEW LOOK
The new shirt designs also revealed the Uni-Mind, a humanoid-shaped matter composed of light, mind, and energy. The Uni-Mind can only be summoned when several Eternals come together, joining their will and intelligence. The designs also show several members of the super team. However, since the leak, Marvel had Kohl's take down the images of the products.
Eternals Synopsis
Marvel Studios' Eternals features an exciting new team of Super Heroes in the Marvel Cinematic Universe, ancient aliens who have been living on Earth in secret for thousands of years. Following the events of Avengers: Endgame, an unexpected tragedy forces them out of the shadows to reunite against mankind's most ancient enemy, The Deviants.

The outstanding ensemble cast include Richard Madden as the all-powerful Ikaris, Gemma Chan as humankind-loving Sersi, Kumail Nanjiani as the cosmic-powered Kingo, Lauren Ridloff as the super-fast Makkari, Brian Tyree Henry as the intelligent inventor Phastos, Salma Hayak as the wise and spiritual leader Ajak, Lia McHugh as the eternally young, old-coul Sprite, Don Lee as the powerful Gilgamesh, Barry Keoghan as the aloof longer Druig, and Angelina Jolie as the fierce warrior Thena. Kit Harrington was cast as Dane Whitman.

Directed by Chloe Zhao, who helmed the critically acclaimed Sundance film The Rider, and produced by Kevin Feige.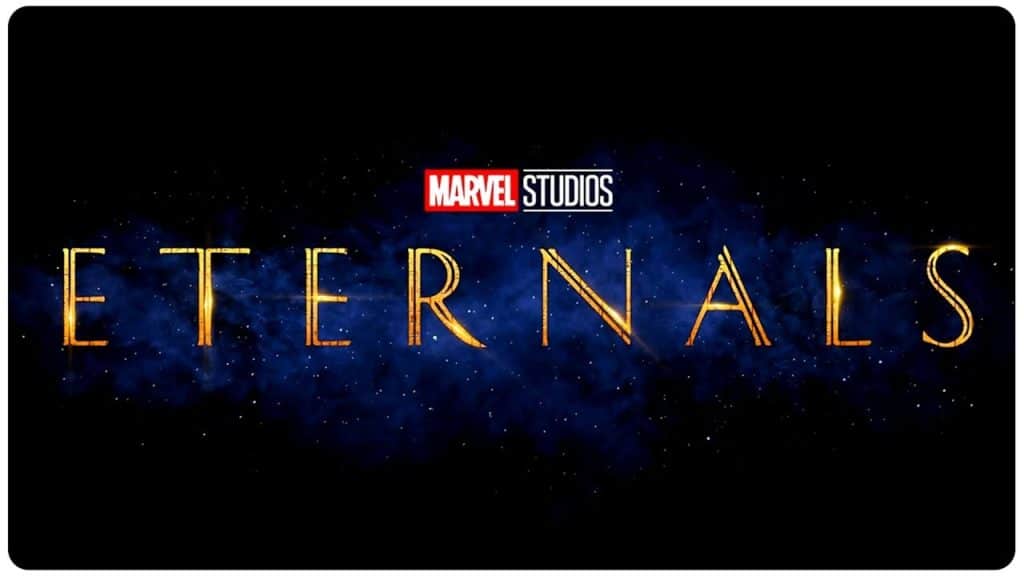 Eternals opens in U.S. theaters on November 6, 2020. What do you think of these new images? What are your theories for the movie? Let us know in the comment section below or over on our social media!
KEEP READING: CUT WANDAVISION SCENE REVEALS SEÑOR SCRATCHY THE RABBIT TO SECRETLY BE A HUGE DEMON
Source: CBM