[Warning: this contains major spoilers for Season 4 episode 8 of Wynonna Earp, "Hell Raisin' Good Time"]
It's Halloween in Purgatory and Wynonna Earp has her hands full with a new demon to deal with, memory wiping fog, and a number of costume changes. The new demonic threat of the episode, Rotten Jack is introduced, a pumpkin headed demon who stabs his victims with a pitch fork. Rotten Jack adds a looming threat to the episode without overpowering the Earp sister antics and Kelsey Andries gives a fantastic performance adding a creepiness with the physicality she brings to the role.
Waverly's Halloween plans are ruined when Jeremy arrives to assign Wynonna the mission of capturing, and not killing, the notorious Halloween demon Rotten Jack. The pair head out to find the "extractor" in full costume, Waverly as a lady bug and Wynonna as Brittany Spears. The extractor is none other than Casey, the demon Wynonna Earp was locked up with and competed in the Randy Nedley Memorial Chili Cook Off…For Freedom against in "Love Them Beans".
Casey understandably not wanting to get involved with Black Badge or Rotten Jack leads them into a mysterious fog where the Earp sisters lose their memories. Hilarity ensues as the pair are sent home by Casey and they slowly and ineffectively try to piece together who they are. Waverly believes herself to be Wynonna the cop and Wynonna figures out she must be Waverly the waitress at Shorty's.
RELATED: WYNONNA EARP SEASON 4 EPISODE 3 REVIEW: LOOK AT THEM BEANS
Waverly and Wynonna arrive at Shorty's expecting a Halloween party, but instead find Doc, dressed as Freddie Mercury, who is hiding out from Amon. Doc quit after Amon called him out for not delivering his liquor for weeks and mocked him about sleeping with Wynonna. Demons arrive shortly after for the booze and Doc's head which is when Waverly and Wynonna learn about the existence of demons and Vampire Doc Holiday.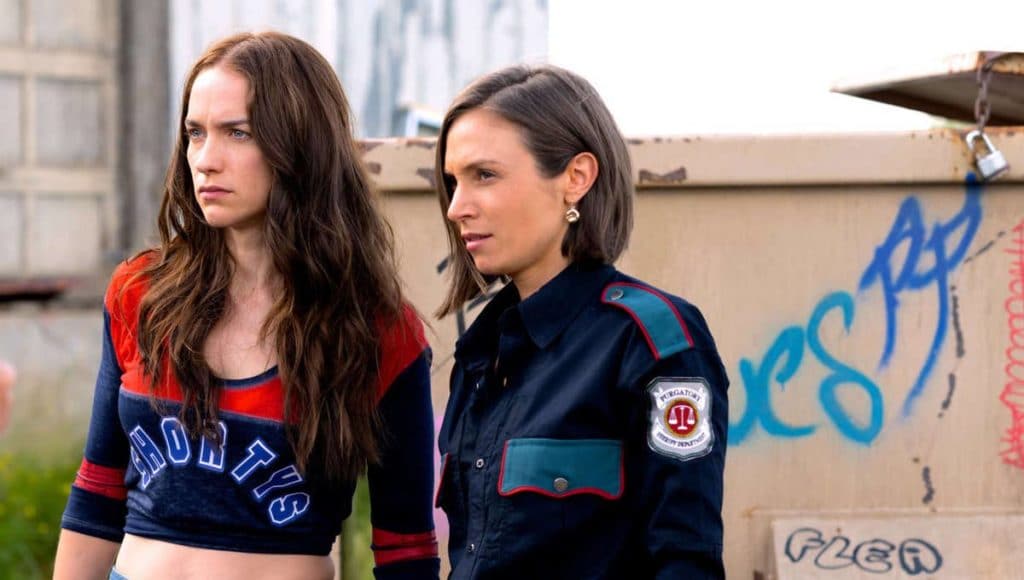 Waverly and Wynonna Earp's reactions are perfect with Dominique Provost-Chalkley and Melanie Scrofano delivering stupendously on the physical comedy. Once Amon learns of Wynonna and Waverly's bad luck he takes the opportunity to trick them and auction off the opportunity to kill Wynonna Earp demon hunter and her sister Waverly while they are now dressed as a superhero and angel respectively. Amon has had an enigmatic menacing feel since he was introduced earlier this season, but in this episode he seems to have lost a bit of that and gotten somewhat desperate given his lack of clientele and inability to control Doc.
Jeremy, Doc, and a newly inspired Casey, after Doc gives him a rousing pep talk, arrive to save Waverly and Wynonna Earp with Jeremy returning their memories. Everything culminates in Rotten Jack arriving at the Glory Hole intent on killing an angel, but of course Wynonna Earp and her team defeat the demon with the help of Casey who steps up heroically when it matters most.
In the end Doc drags Amon to the other Demons and leaves him at their mercy after convincing the lot that Amon planned on cheating them in the Rotten Jack bet by dressing Waverly as an angel. Wynonna and Waverly have a heart to heart and Nicole returns after a day of dress shopping with Rachel in full season one cop uniform, Stetson and all.
WYNONNA EARP REVEALS ROBIN'S FATE
Although it has been hinted at throughout the season this episode of Wynonna Earp finally answers the question of what happened to Jeremy's boyfriend Robin. While Jeremy and Nicole were grabbed at the end of season three of Wynonna Earp Jeremy asked Robin to find Wynonna. Sadly, shortly after Robin began his search Purgatory was surrounded by fog, the same fog that still surrounds the town and erased the Earp sisters' memories.
BBD believes the fog is coming from the garden and prolonged exposure causes seemingly permanent memory loss and for the person stuck in it to tear off their own face. Because of this Robin is an entirely new person. The practical behind the scenes reason for this is the original actor, Justin Kelly, is on a new series Hudson & Rex and the role needed to be recast with Jim Watson taking on the role of Robin in season four of Wynonna Earp.
RELATED: WYNONNA EARP RELEASES NEW TRAILER FOR FINAL 6 EPISODES
Jeremy's guilt is obvious with his love for his friends causing the man he loves to have lost himself completely. But it only gets worse with the news that the memory wiping fog is spreading. The fog further explains why folks are trapped in Purgatory, aside from BBD, but what is most intriguing about it is that this brings The Garden back into play and possibly Eve.
Doc once again delivers an impressive pep talk this time to help Casey find his courage in an attempt to convince the half demon to help stop Rotten Jack as the extractor.
Casey laments, "I'm not a hero. I'm a fuck up." Doc answers, "You can be both."
This perfectly encapsulates the spirit of Wynonna Earp. None of the heroes on this series are perfect, but they protect the people and town that they love and step up when it matters. Doc's ability to help raise people up is something that is proving an impressive feat.
Given that in the last episode he used his skills of persuasion and support to unwittingly help Cleo Clanton kick start the plan to take down the Earps it was nice to see him helping someone who genuinely wanted to help. Doc and Wynonna may not be together at the moment, but he made it clear that he is just as committed to his family and greatest love, which is both the Earp sister of course.
WYNONNA EARP HIGHLIGHTS THE EARP SISTERS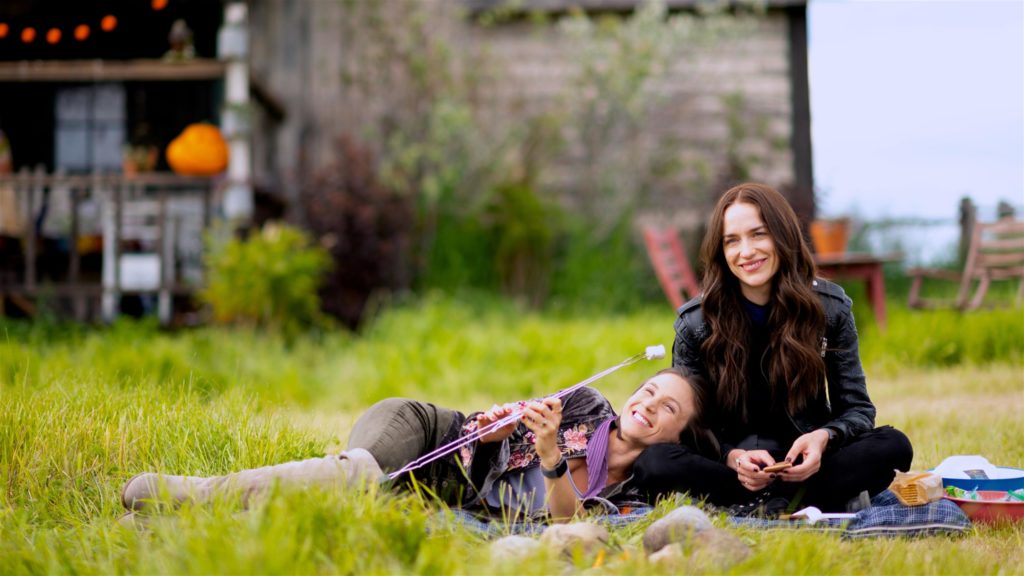 Waverly's concern that she needs to convince Wynonna that even though she is beginning the next chapter in her life after getting engaged, their bond will not change is understandable. At the heart of Wynonna Earp is the relationship between Waverly and Wynonna, so the fact that this episode focused so heavily on them was fantastic to see. Even without their memories their love for each other was obvious and their antics were hilarious.
The relationship between Wynonna, Waverly, and Nicole is fantastic, as is clear at the end when Wynonna makes sure Nicole knows she needs to make Waverly happy for the rest of her life. Wynonna likely feels somewhat alone given that she and Doc are on the outs, Nicole and Waverly are moving into the next chapter of their life together, which mean Wynonna doesn't have her love, best friend, or sister in the same way that she has before.
The fact that Waverly made it clear that Nicole being her person does not detract from the fact that Wynonna is her sister and hero, was something that not only the characters, but audience needed. Wynonna and Waverly recalling their childhood traumas which were stirred up by Halloween was another key element of the episode. It helps to inform who they are and why. After seeing who Wynonna and Waverly are without those memories versus who they are with them, also cements their bond and why they are each so important to each other.
With the looming threats of Cleo Clanton, the ever-present Black Badge, and the fog from The Garden this is shaping up to be an exciting final season. Will Doc and Wynonna find their way back to each other? Will we see a WayHaught wedding? We'll have to wait to find out. Earpers can get an inside look into the making of Wynonna Earp "Hell Raisin' Good Time" in the behind the scenes video below.
New episodes of Wynonna Earp premiere Fridays at 10pm/9pm Central on Syfy. What did you think of season 4 episode 8 of Wynonna Earp? Leave your thoughts in the comments below or on our social media.
KEEP READING: WYNONNA EARP SEASON 4 EPISODE 7 REVIEW: LOVE'S ALL OVER