The Illuminerdi reviews the new documentary series, Moment of Truth, that investigates the murder of Michael Jordan's father James.
Almost everyone in the sports world has heard these two iconic words, Michael Jordan. Michael Jordan is a former NBA superstar and Hall Of Famer, who played 15 seasons in the NBA for the Chicago Bulls and Washington Wizards in his later years.
The NBA Hall Of Famer won multiple accolades and awards and is widely regarded as the best basketball player of all-time. His on-court accomplishments include the Rookie Of The Year, 14 All-Star selections, 10 scoring titles, 5 NBA regular season MVPs, Defensive Player Of The Year, 6 NBA Championships, 6 Finals MVPs, and many more.
Moment of Truth Trailer
However, his career is largely attributed to the loving and inspirational love of his late father James Jordan Sr. Jordan's father was a huge role model in Michael's life, as he was instrumental through his successful career. James Jordan Sr. was a hardworking man and was a great baseball player. He did not play baseball professionally however, but it's likely that he could have made the big leagues if he pursued it as a career.
Michael and James' bond grew through their love of baseball and sports. This in turn let Michael play multiple sports in his early childhood and teenage years. However, basketball is what fascinated Michael and he decided to obsessively persuade it.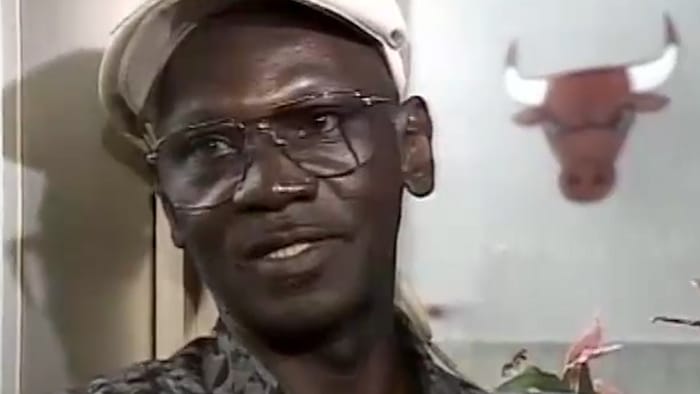 Through his unconditional love and hardworking lifestyle, James Jordan Sr. gifted all of those traits to Michael. Fortunately it worked and Michael became the legend we know all today. However, unfortunately in late July of 1993, James Jordan Sr. was tragically killed while he slept inside his car at a highway rest stop after attending a funeral of a friend.
Jordan's tragic murder was one of the most publicized cases in United States history. Fortunately they found the criminals responsible for his murder, and are currently incarcerated for their heinous acts. However, the trial of these two individuals who supposedly killed Jordan Sr. was met with controversy, conspiracy, and assumed social injustice. Now after 28 years, a new documentary titled Moment Of Truth has been made and will cover the case like never before. The documentary reveals the in-depth investigation and untold stories never seen before relating the James Jordan Sr. murder case. Moment of Truth is full of sobering and shocking revelations.
Moment Of Truth is a five-episode true-crime original documentary series for IMDBtv. The documentary mainly focuses on Jordan Sr.'s convicted murderers Daniel Green and Larry Demery. Throughout the five episode Moment of Truth documentary, it focuses on their childhood, lives, family, home county, and their motives behind why they decided to murder Jordan's father.
The documentary series also reveals never before seen audio and video interviews. Those including eyewitness statements, testimonials, and confessionals from the convicted murderers. Moment of Truth also includes confessions and statements on almost all of the important officials who worked on the murder case. Those include the investigators, journalists, police officials, prosecutors, and whoever was involved in this well-known case.
Another fascinating aspect about Moment of Truth is that it also explores the dark and violent history of Robeson County. This includes corruption of the law enforcement department and the rampant social injustice in Robeson. The series also includes exclusive interviews with Green and his lawyer Christine Mumma. Mumma is the executive director of the North Carolina Center on Actual Innocence.
RELATED: OBI-WAN KENOBI: FULL CAST FOR NEW STAR WARS SERIES UNVEILED IN EXCITING LUCASFILM REVEAL
The documentary series also includes never before seen archival footage from WRAL-TV/Capitol Broadcasting Company. These never before seen bits of footage have not been released since 1996. The documentary series also includes important evidential photos and court documents from the murder case. As well as never before heard audio of the actual trial. Moment Of Truth is a compelling crime documentary that focuses on the social injustices of society and the dark traits of human nature.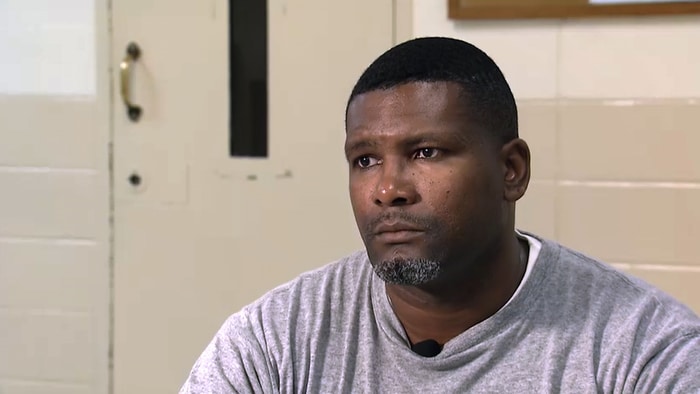 Overall I really enjoyed Moment of Truth. It was detailed, intriguing, suspenseful, and informative. Each episode had its own story and subject regarding the murder case of James Jordan Sr. From the in-depth interviews and never before seen footage of the investigation, Moment Of Truth delivers a compelling and tragic story of revelation.
What compelled me when I watched this crime documentary series was the focus of social injustice of Robeson County. From the history of the county's violent past to Robeson's social discrimination, it was intriguing but heartbreaking to watch. It just shows how an environment, both bad and good, can influence someone's behavior and life choices.
RELATED: STAR WARS: THE BAD BATCH'S NEW TRAILER DROPPED AND HERE'S WHAT WE CAN EXPECT THIS MAY 4TH
Moment of Truth also does a great job of placing the viewer in the point of view of the two convicted murderers of James Jordan Sr., Daniel Green and Larry Demery. The fact that it explores these two individuals and what caused them to be in their current situation is very intriguing.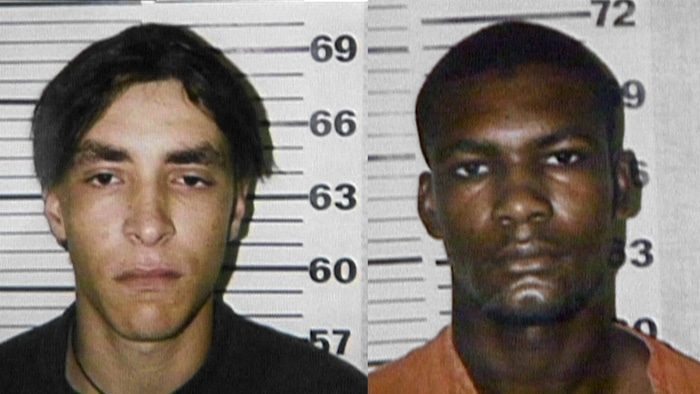 Another positive of this documentary is the never seen behind-the-scenes footage and evidence of this investigation. From the evidence, testimonials, and case audios, it made the documentary very detailed or informational.
On the negative side, Moment of Truth's pacing and the time limit of some of these episodes are not always aesthetically pleasing. Episodes 1, 2, and 3, were very well paced and done well. However I thought that the final two episodes, 4 and 5, sometimes felt repetitive and not as even. Still, the final two episodes did well in telling its story and main themes.
Moment Of Truth is a documentary series that audiences should see. Whether you are fan of true crime stories or not, this documentary is well written and is very detailed to its core. It's a documentary that talks about the evils of social injustice, as well as the dark side of human nature. James Jordan Sr. death was indeed a tragedy. But we can't forget all of his unconditional love, hard work, and inspiration that every father should try to achieve. His love and inspirational wisdom to his son Michael Jordan will forever be remembered and not forgotten.
4/5
Moment Of Truth will debut worldwide on April 2nd 2021 on IMDB TV. What do you think of this story? Let us know your thoughts in the comment section below or over on our Twitter!
KEEP READING: UNCLE DREW 2: LIL REL HOWERY THINKS WE'LL GET A NEW SEQUEL IF KYRIE IRVING WINS A 2021 BROOKLYN NETS CHAMPIONSHIP: EXCLUSIVE
IN LOVING MEMORY OF JAMES JORDAN SR.