In our new Power Rangers spotlight actress interview, we feature Beast Morphers star Liana Ramirez.
Liana Ramirez played Avatar and Robo Roxy, one of the main villains in Power Rangers Beast Morphers, and she was featured as a special guest on my page and The Illuminerdi sister site The Morphin Network.
During the exclusive interview, Liana talked about how she became an actress and her other film project, as well as about the audition process and film experience. Liana also talked about the training process for her action scenes while on set and gave viewers advice to get into acting or the film industry.
RELATED: POWER RANGERS DINO FURY S2 CONFIRMED
Besides Power Rangers, Liana Ramirez has been in many film and television projects. Those films include Destruction: Los Angeles, Be Somebody, and hit independent horror film Star Light. Her television appearances include The Goldbergs, Criminal Minds, and even in the hit Disney XD series Lab Rats.
In our recent interview, Liana Ramirez talked and revealed more of her new novel called The Secrets Within Me. She explained on how she first wrote her novel at an early age and the journey in order to get it finally published. Liana also explained on what inspired her becoming a young author.
The novel was published on October 7th, 2019. This year would commemorate the novel's 2nd anniversary of it being published. The Secrets Within Me is a fun coming of age action adventure story that will entertain fans and avid book readers. We interviewed Liana Ramirez on March 28th, 2021
Liana Ramirez Discusses "Secrets Within Me"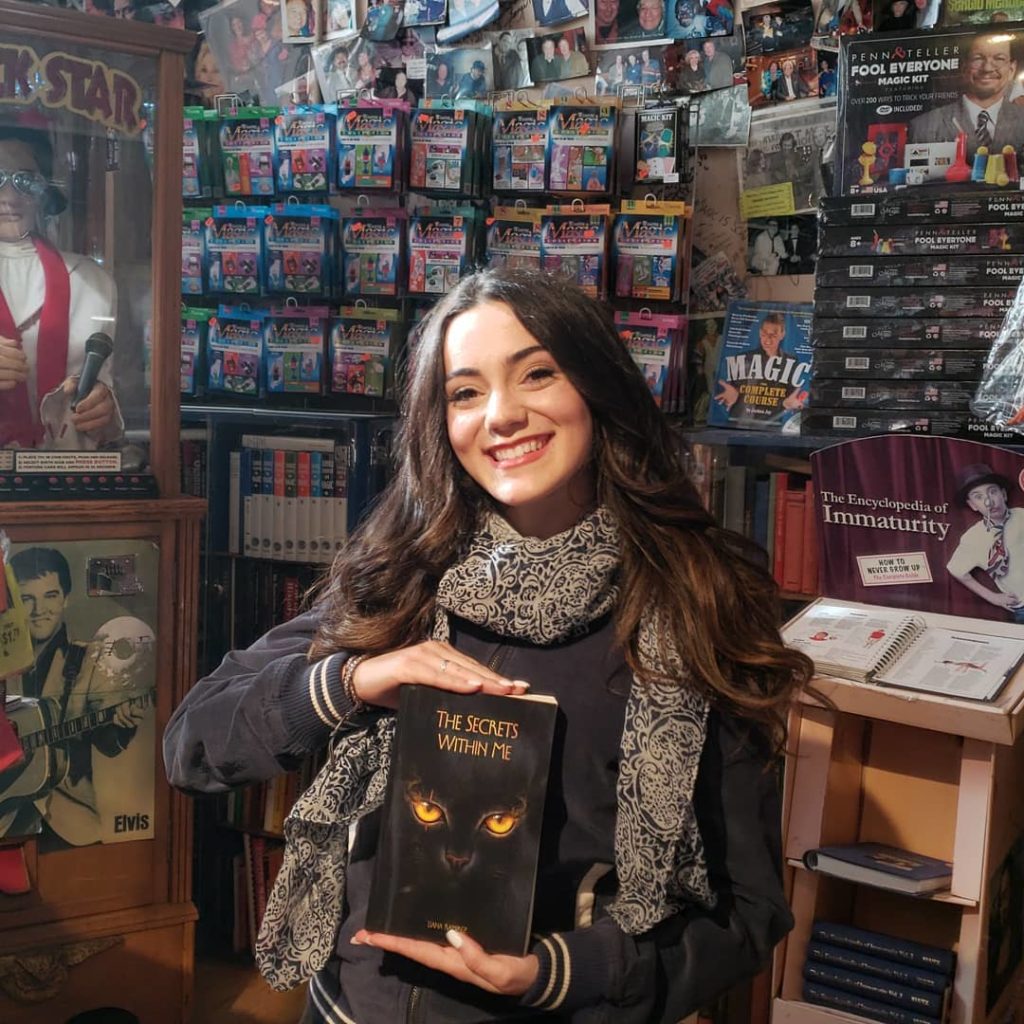 We first asked Liana in what her young adult fantasy action novel "The Secrets Within Me" was about.
MORPHIN NETWORK: Can you tell us about your novel "The Secrets Within Me"?
LIANA RAMIREZ: So this book is about a young girl, she is 17 named Magi Davis, and Magi Davis has a really big secret. Everyone in her life knows her secret, except for her. So Magi has to figure out what her big secret is before ancient Egyptian forces kill her and her entire family. So it is the same genre as Harry Potter, Hunger Games, and Percy Jackson. So if you like any of those books you will absolutely love "The Secrets Within Me". It's filled with adventure, Magic, and action. I basically created a story that I would love to watch in movie theaters. So that is The Secrets Within Me.
Then a fellow fan named Seth Martinez during our Q@A section of her interview asked on how Liana got the inspiration and process in creating her book "The Secrets Within Me"
MORPHIN NETWORK (Fan Question): Can you tell us the process in making your book?
LIANA RAMIREZ: So I came up with the concept when I was nine years old. It was one of those things that I had loved for years and years and years. It was something inside me that I was like I love this so much and I love walking into Barnes and Nobles all the time. You know what it'd be so cool to be on one of those shelves one day. So I said to myself we are doing it and at age 14 I started writing it. I wasn't sure what I was doing and just kind of tried to mimic what other authors had done and researched on the internet. Like how do I write a book literally and how do I do this. So I started doing everything by myself. My parents were like you're going do it you're and going to pay for it. I was like oh okay cool, and so that's kind of what I did. I hired my own editor, self-published on amazon, and the wonderful thing about power rangers was it really kind of gave me the last financial push I needed to get it out there and get it done properly. So I am forever thankful for that opportunity and that was kind of the crazy process that it was it was just a kid trying to figure it out. I am really thankful that I figured it out and learned a lot of what to do and what not to do moving forward as an author. I have a brand new process now that I am implementing and so it is great. Its also pretty difficult but great.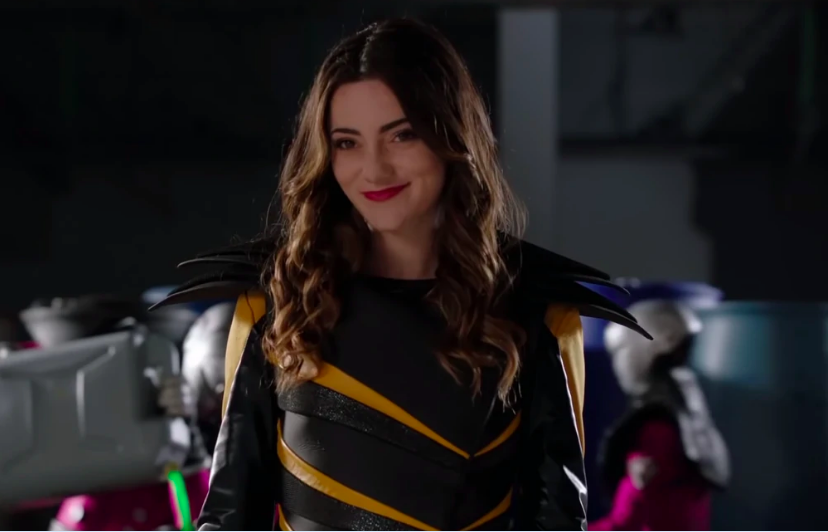 Overall Liana's performance as Roxy will forever be iconic and well remembered in Power Rangers history. Hopefully we can see Liana reprise Roxy again in future Power Rangers related projects. Regardless Liana will always be a beloved and well-loved individual in the Power Rangers franchise, fandom and community. But still one of Liana's greatest achievement will always be the creation and publication of her young adult novel "The Secrets Within Me". The fact that Liana was able to create the story at a early young age and published the novel as a young adult is outstanding. It shows that great things come from hard work and perseverance. Be sure to click the link below to watch Liana's full interview with us on the Morphin Network.
Official The Secrets Within Me Plot Synopsis
For seventeen-year-old Magic Davis everyone in her life knows her biggest secret, except for her… after meeting Magic is almost murdered, her Egyptologist father takes her from their quiet rainy town in Seattle to Egypt in an attempt to seek refuge.
After meeting R.J. Hicks, her father's witty business partner, and Carter McClain, the only person her age within miles, she quickly realizes that everyone in her life, including the neighborhood cat, has been lying to protect her from the mythological forces that were once her father's bedtime stories.
Now, Magi must discover what her big secret is before an ancient Deity kills her and everyone she care about.
The Secrets Within Me is now available on Amazon and Kindle.
KEEP READING: POWER RANGERS CAST SHARE THEIR FAVORITE SEASONS
Source: Morphin Network