New Lightning Collection figures have been revealed at Hasbro's Fan Fest event, and I must say, they are dazzling!
Revealed were the Metallic Armor Red, Blue, Black, and Yellow Rangers, plus the Tyrannosaurus Ranger Sentry from the Mighty Morphin Power Rangers comic series.
The Metallic Armor figures continue the trend started with the Metallic Armor Pink Ranger figure, which uses the Season 3 head sculpts for the Rangers. These figures are currently up for pre-order at Hasbro Pulse. The figures are expected to ship on November 1st, 2021.
RELATED: HASBRO'S POWER RANGERS LIGHTNING COLLECTION WAVE 9 REVEALED AND AVAILABLE NOW FOR PRE-ORDER
The Tyrannosaurus Sentry figure looks like it comes straight from the comic books. The detail on this figure is incredible. I cannot wait to see how the other Ranger Sentries turn out. This figure is currently up for pre-order at Target. The figure is expected to ship on August 1st, 2021.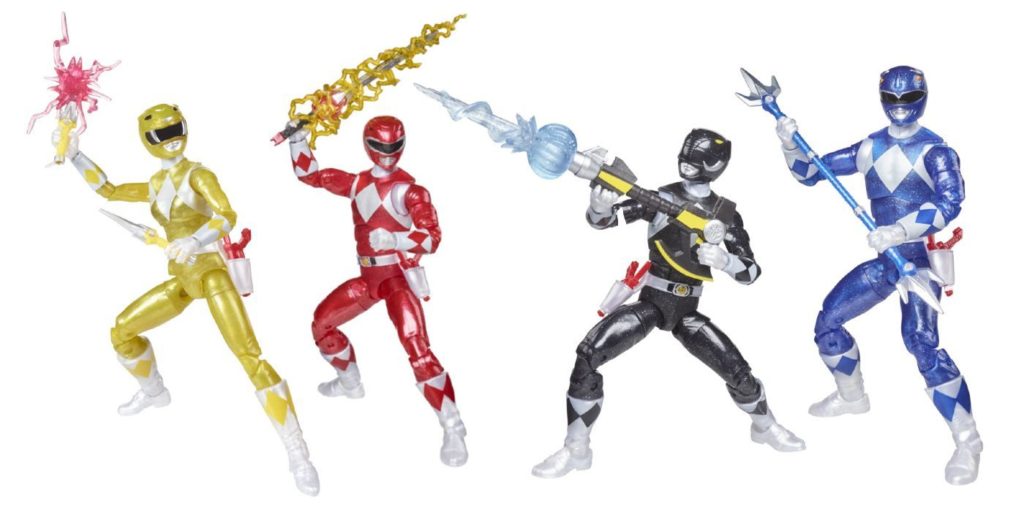 What are your thoughts on the Lightning Collection figures revealed at Hasbro Fan Fest? Let us know in the comments below! Also, be sure to follow The Illuminerdi on social media to be notified of more Power Rangers news like this in the future!
KEEP READING: RANGER SPOTLIGHT: BEAST MORPHERS STAR LIANA RAMIREZ TALKS ABOUT HER NOVEL "THE SECRETS WITHIN ME"