High Ground is a thrilling new film set in Australia in the 1930s. High Ground follows a young Indigenous man, Gutjuk, who must work with Travis, an ex-soldier and sniper, who is hunting a dangerous warrior in the region, who also happens to be Gutjuk's uncle Baywara.
High Ground is available On Demand and Digital May 14, 2021. The Illuminerdi's Caitlin Tyrrell was able to speak with director Stephen Maxwell Johnson about his new film High Ground.
In High Ground Gutjuk was raised by missionaries who call him Tommy and his struggle between his Indigenous roots as Gutjuk versus his life with the missionaries is an important part of his character's arc. High Ground director Stephen Maxwell Johnson explained the true history that inspired this aspect of the film and how it is a key part of High Ground and Gutjuk's journey specifically.
"The film is about missed opportunity and ultimately, it's about finding one's roots and one's identity. And this happened, so it's a long story, but the missionaries were really, really sent into Arnhem Land to try and abate the massacres and the hell that was going on and to bring a new way of thinking. And even though there were different missionaries in different places with different techniques and tactics and some were very brutal, others were soft, it was all about indoctrination. And trying to sort of turn the thinking to another way of thinking, but I mean we've set up the character.

He was kind of saved. He went to that place. He was interacting with other families that weren't necessarily his own family and it was just about really setting up that idea of being displaced. And there's a whole big story about the stolen generation here in Australia which I don't thinks been ever really told that clearly or that well. But people were removed, people were taken away from families. And also, these instances as portrayed in High Ground happened."
Stephen Maxwell Johnson made clear the importance of telling the story of High Ground from the perspective of the Indigenous Australians, which is why he made Gutjuk the main character.
To balance it out a little bit, 'cause you always get that take from the other side on things. So, making Gutjuk the lead character, making it his story, making him the protagonist. And kind of following his, kind of, journey in life and reconnection ultimately to who he was. And we just needed to kind of tear that apart before we could really bring it back together. And that's, it's an honest and truthful story that is told within the film because it happened in many places and to many people."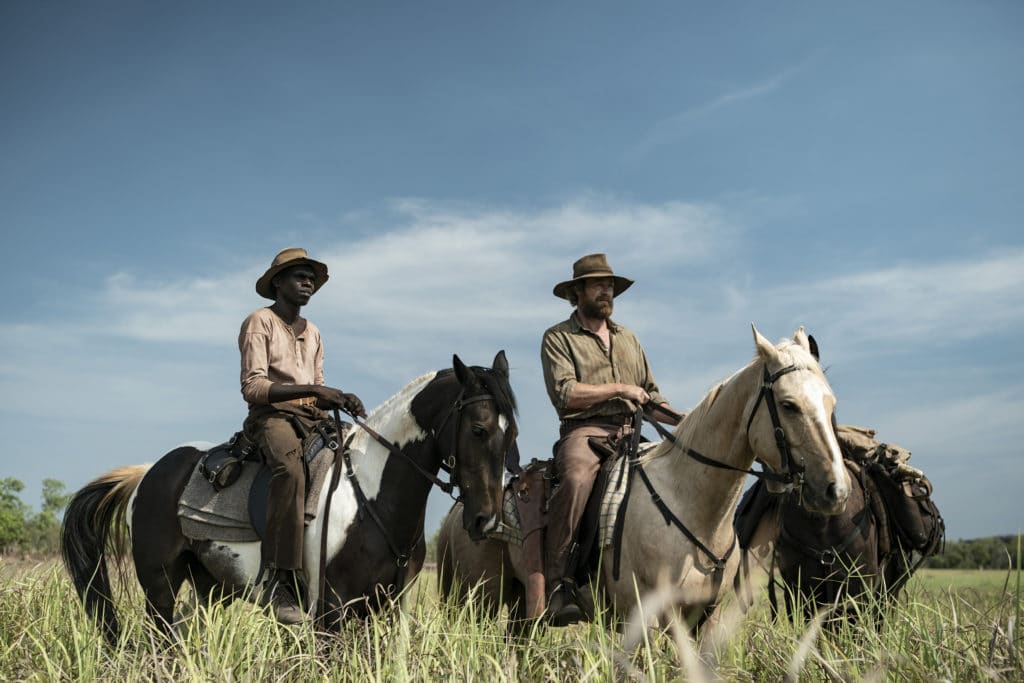 Baywara, Gutjuk's uncle, is set up as the villain of High Ground with Gutjuk working with ex-sniper Travis to hunt him down. But Stephen Maxwell Johnson explains that it isn't as simple as that.
RELATED: STILLWATER: WATCH MATT DAMON RETURN IN NEW TRAILER FOR UPCOMING THRILLER
"Well I mean ultimately, ultimately, he's not a villain…He kind of grew up with this whole thing saying, 'Fuck that I'm not taking this shit' and so he had that fire in his heart. And I mean that is reflective of how it was back when the first white fellas came to Sydney harbor. There was a great warrior called Pemulwuy who stood up and fought. And there were other old men who thought negotiation and talking was a better way to go with the white fellas cause their gonna keep coming and coming and coming.

So, there was two different ways and perspectives on how to deal with these white fellas. And Baywara is representative of the warrior. Of the one who's saying 'well we're not gonna take this shit' and they kill us, we kill them, its eye for an eye. And it's that payback thing and there's a strength to that."
Director Stephen Maxwell Johnson goes on to explain why it was so important to include Baywara as the representation of the warrior character in High Ground.
RELATED: NEW LAUNCHPAD SHORT FILM SERIES PREPARES TO BLAST OFF ON DISNEY PLUS
"And their history, that did stand up and fight cause there's often this perception that Aboriginal people were passive, they just kind of took it and let them take over. That's bullshit there was a very, very active and long resistance in this country that went for many, many, many years and was very, very successful. And, I mean this I could talk about this for so long, but it was about making sure we represented that other side of the way that Indigenous people dealt with the invasion so to speak.

But it wasn't about just trying to come up with cliché kind of one-dimensional characters. Everyone's flawed. Everyone is vulnerable and trying to explore that kind of aspect of being human. And being flawed and that applies to all of us black and white."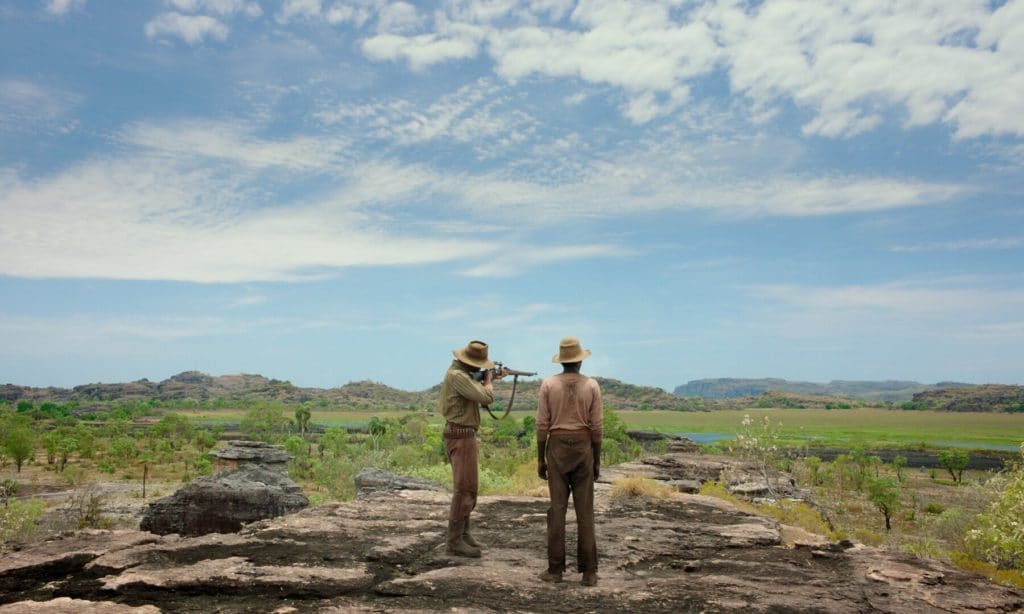 Stephen Maxwell Johnson also talked about why it was crucial to film High Ground on location. He explains why and how the sound as well as the visuals are an important part of the story of High Ground.
"The country is a character in this film…The whole way the program was conceived was about being an immersive cinematic experience. So, you fall into the song line and the dreaming as you're watching the film. It's all around you…there's no kind of score or such it's all song lines…animal sounds and bird song. And every song, every insect, everything was placed deliberately in every scene. To the extent where I had old men saying 'That bug there that sound he's not from there, he's from here.'

So, everything was recorded on country. It was all about making country a character in the film, part of the story telling. And there's a beauty to that. There's an epicness to that. It's kind of big. It's bold. It influences and impacts white fellas, black fellas, everyone has their own interaction with the landscape and the heat and being out there on country. So, it was very, very important to place it in where the story took place. Where these events took place."
Although High Ground was planned as "an immersive cinematic experience", the pandemic has changed those plans. However, the character of the country comes through clearly in High Ground and the thought and care that Stephen Maxwell Johnson infused into the film is clear.
HIGH GROUND OFFICIAL SYNOPSIS AND TRAILER
Gutjuk teams up with ex-sniper Travis to track down the most dangerous warrior in the Territory, who is also his uncle. As Travis and Gutjuk journey through the outback they begin to earn each other's trust, but when the truths of Travis' past actions are suddenly revealed, it is he who becomes the hunted.
High Ground is available On Demand and Digital May 14, 2021. High Ground is written by Chris Anastassiades and directed by Stephen Maxwell Johnson. High Ground stars Jacob Junior Nayinggul, Simon Baker, Callan Mulvey, Aaron Pedersen, Ryan Corr, Caren Pistorius, Sean Mununggurr, Witiyana Marika, Esmerelda Marimowa, Maximillian Johnson, and Jack Thompson. What did you think of the new film? Let us know in the comment section below or over on our social media!
KEEP READING: HIGH GROUND DIRECTOR STEPHEN MAXWELL JOHNSON REVEALS HOW INTENSE RESEARCH LED TO A MULTIGENERATIONAL STORY