High Ground is a stirring new drama that takes place in Australia in the 1930s. High Ground follows Gutjuk, a young Indigenous man, who must work with Travis, an ex-soldier and sniper, who is tracking the region's most dangerous warrior, Gutjuk's uncle Baywara.
High Ground is available On Demand and Digital May 14, 2021. The Illuminerdi's Caitlin Tyrrell had the opportunity to speak with the director of High Ground about this passion project and where he got his inspiration for the film.
Stephen Maxwell Johnson On High Ground
Stephen Maxwell Johnson has been working on High Ground for over two decades. During the interview it was clear that this was because of his commitment to telling the story in a way that is true to the history of Australia and the country's Indigenous people.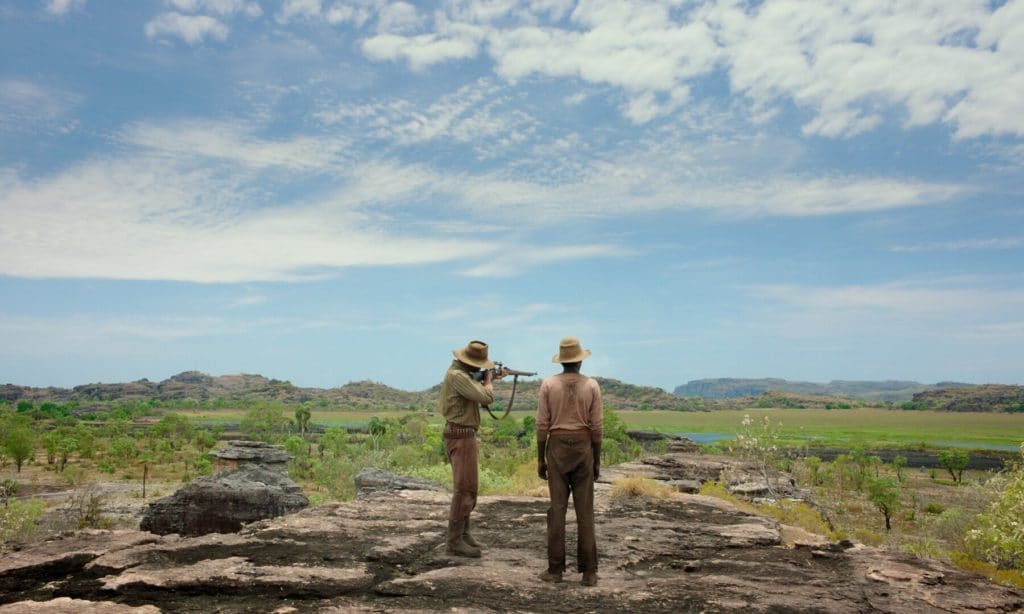 "Look, it's been long, it's Intense in the sense that there is a lot of distance to travel, in talking down and sitting with families and elders. And connecting with song lines and stories and the true history of things. And actually, making sure that the communication of the story is kind of honest and real even though it is a fiction. So, it's history and in a sense, it's a fiction so we could really dig in and tell a deeper truth that is about our history. Spread across many instances and many characters, across the land.

So, by the time you're getting the script right, you're sitting, you're talking, you're developing, you're spending time on country, the years go by. And it was also just a matter of timing being able to actually realistically get the funding to tell this story because it's not the sort of thing that Australia has really been open to for a long time. Because it's always been swept under the carpet hidden away, this kind of truth telling side of our history, but its rapidly coming out of the box. And High Ground's a part of that journey I would say."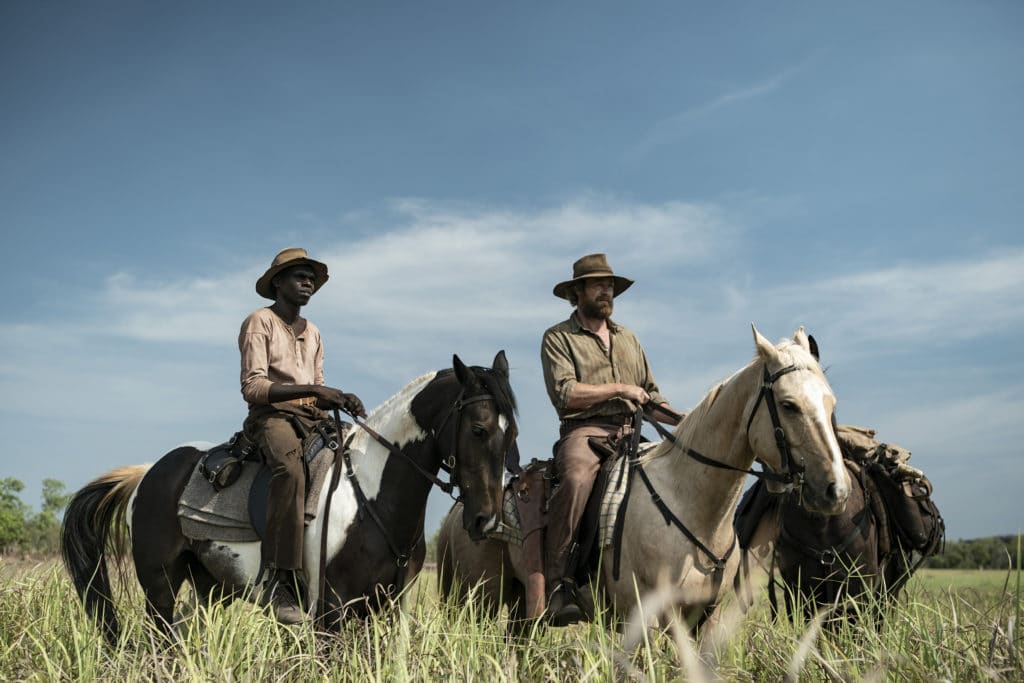 Stephen Maxwell Johnson also revealed that he was talking about the story of High Ground with the grandfather of Jacob Junior Nayinggul, who stars as Gutjuck, in High Ground over twenty years ago.
"The beautiful thing about it is Jacob Junior, who plays Gutjuk in the film, the lead character, the film was pretty well shot on his family's estate which is massive. And another little beautiful thing for you is that his grandfather, old man Jacob Nayinggul who has passed away now…he and I sat 25 odd years ago and spoke about the idea of this story and he wanted it to happen more than anything. And Jacob was not even born. So, during the course and the journey of telling this story and singing this film Jacob was born and grew up and became the lead actor of the film that his grandfather wanted to make with me, so pretty special."
RELATED: STILLWATER: WATCH MATT DAMON RETURN IN NEW TRAILER FOR UPCOMING THRILLER
It's amazing that High Ground has become a project that essentially was passed down through generations, like in Nayinggul's case. Johnson also revealed that Nayinggul is not the only example of this, "a couple of other old men who I'd spoken to who's sons are executive producers of the film as well, same kind of story."
High Ground has obviously been a passion project for Stephen Maxwell Johnson and he has been working on it for a very long time with many people. And although High Ground is a fictional story, director Stephen Maxwell Johnson was very clear that the inspiration comes from Australia's rarely talked about Indigenous history and stories he learned from Indigenous people.
RELATED: NEW LAUNCHPAD SHORT FILM SERIES PREPARES TO BLAST OFF ON DISNEY PLUS
"I've been very, very fortunate in the life that I've had in growing up in very, very close contact with Indigenous people throughout the world and particularly in our home land. So, a lot of my story and things that have come to me that have been my inspirations have actually come from that place. I mean I've been privy to sacred ceremonies. I've been involved in working with creative groups such as Yothu Yindi and putting things out there as far as music goes and storytelling goes for a very, very long time.

So, I'd really say my greatest inspiration has come from old men and old women who sit out there in country. Who speak a language, who are the most creative deep thinking knowledgeable human beings I've ever gotten to know in my life. And have a connection to not only country but to what it means to be human and have the attachment. And that to me has been one of the greatest inspirations of my life."
As Stephen Maxwell Johnson explained during the interview that he needed to tell the story of High Ground.
"This whole, kind of, notion of, this song needs to be heard. It's the deepest oldest human song on Earth and you can't get much more inspiration than that."
HIGH GROUND OFFICIAL SYNOPSIS AND TRAILER
Gutjuk teams up with ex-sniper Travis to track down the most dangerous warrior in the Territory, who is also his uncle. As Travis and Gutjuk journey through the outback they begin to earn each other's trust, but when the truths of Travis' past actions are suddenly revealed, it is he who becomes the hunted.
High Ground is available On Demand and Digital May 14, 2021. High Ground is written by Chris Anastassiades and directed by Stephen Maxwell Johnson. High Ground stars Jacob Junior Nayinggul, Simon Baker, Callan Mulvey, Aaron Pedersen, Ryan Corr, Caren Pistorius, Sean Mununggurr, Witiyana Marika, Esmerelda Marimowa, Maximillian Johnson, and Jack Thompson.
KEEP READING: HIGH GROUND MOVIE REVIEW: A GORGEOUSLY SHOT YET SIMPLE REVENGE THRILLER