Stay Gold Features and Topic Studios announced the casting of Anna Diop, who will be playing a titled character in their upcoming horror feature film, Nanny.
RELATED: THE LITTLE MERMAID SET PHOTOS REVEAL 1ST LOOK AT HALLE BAILEY DRESSED UP AS ICONIC ARIEL
Some details behind Anna Diop's role include that she will playing a undocumented nanny named Aisha. Her character takes a job caring for the privileged child of a wealthy Manhattan family on the Upper East Side in the hopes that she may earn enough money to bring her six-year-old son from West Africa to live with her in New York.
Anna Diop Does Horror in Nanny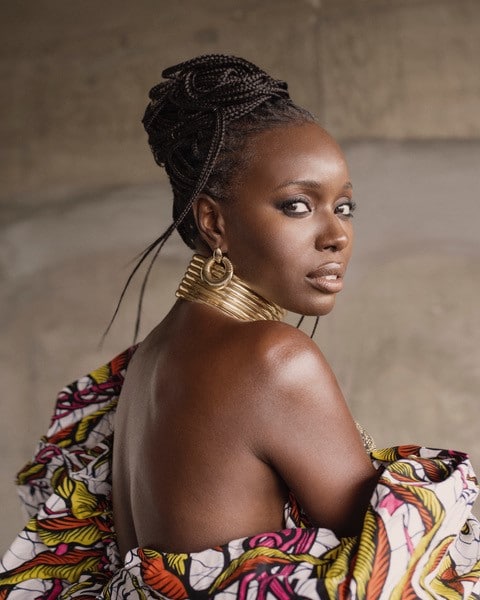 The twist is that, as Aisha prepares for the arrival of her young son, a violent supernatural presence invades her reality and threatens the "American Dream" she so painstakingly pieced together. The film may sound like a timely thriller that puts the immigrant story front and center but it also brings a West African folklore into the genre which illustrates that the aspirational dream can torment one's reality.
Stay Gold Features and Topic Studios had already teamed up with LinLay Productions in a recent announcement where they will finance and produce. The film marks Nikyatu Jusu's highly anticipated feature directorial debut, the script for which she also penned.
Selected as a screenplay for the 2019 Sundance Institute Creative Producing Lab & Summit, NANNY was chosen for Sundance's 2020 Writer's Lab and the 2020 Director's Lab. The script was also featured on the 2020 Blacklist. Additionally, the project has been recognized as part of the 35 projects chosen for the 2020 Creative Capital Awards.
The film will be produced by Nikkia Moulterie (Random Acts of Flyness, Suicide By Sunlight) and Stay Gold Features' Daniela Taplin Lundberg (Harriet, Honey Boy).
Executive producing are Maria Zuckerman, Ryan Heller and Michael Bloom for Topic Studios (The Mauritanian, Luce, Leave No Trace); Rebecca Cammarata (Harriet, Honey Boy) of Stay Gold Features; Sumalee Montano (This is Us); and Grace Lay of LinLay Productions. Jusu will also executive produce.
Production is set to begin in New York City on June 28, 2021. Are you excited for Anna Diop's role? Let us know in the comments below.
KEEP READING: 1ST SNEAK PEEK AT RACHEL ZEGLER'S COSTUME IN SHAZAM: FURY OF THE GODS
Source: Deadline