Florence Pugh and Scarlett Johansson's chemistry in the film is one of the highlights with their sisterly relationship shining through full force in many different ways. Florence Pugh also talked about the first scene she shot with Scarlett Johansson which she revealed was actually their fight scene.
RELATED: BLACK WIDOW'S FLORENCE PUGH ARRIVES IN ATLANTA FOR HAWKEYE
"The first sequence that we shot was the Budapest fight scene in the safe house so that was my first week of shooting and that was Scarlett's second week of shooting. And so literally on my first day I was like throwing Scarlett up against a wall and she was smashing my face in a sink. And I just remember like there is no greater way to just break the ice then really wrestling Scarlett Johansson to the floor. It was great, it was done, we got to know each other and we were friends."
Scarlett Johansson praised Florence Pugh for jumping full force into the fight as well as her athleticism. She also talked about the emotion behind this fight scene. The scene has a deeper layer for the two sisters making it an important moment for the pair which Scarlett Johansson explained.
"I mean it definitely, it was an ice breaker. I am very lucky because Florence is very, she's an athletic person, she has a background in dance and so she nailed all the choreography, she's right there with me. And like totally game to go at it which was great because she had a lot of the, with the characters it's such an emotional fight.

It's all driven by emotion, there's no real end goal there it's just two people expressing their frustration, and also their power struggle, and then their genuine surprise, and also affection for one another. It's like two lion cubs just like going at it. And it was such a unique way to bond with another actor, but it also felt like a very safe way to do it somehow. There was like no trepidation we're just like in the muck. It was unique, but it was good. It was a good scheduling part."
RELATED: BLACK WIDOW'S DAVID HARBOUR ON ANTHONY MACKIE AND IF HE WOULD TEAM-UP OR FIGHT CAPTAIN AMERICA
And the action scenes are of course a highlight of Black Widow. Director Cate Shortland revealed the motivation behind some of the fight scenes in Black Widow. How Natasha is fighting against opponents that can either mirror her or were trained similarly to her. Shortland explained that from the start this was meant to be humans fighting humans as opposed to the battle between superpowered people like so many MCU films are.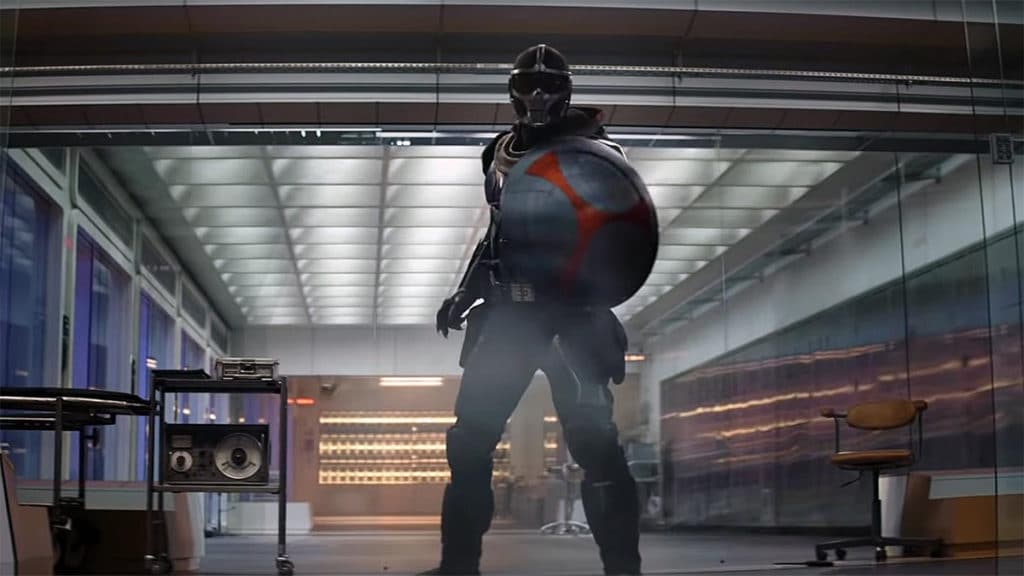 "Different fights had different hearts to them almost. So, say we're looking at a fight on the bridge with Taskmaster. She's trying to use her skillset, but that character that she's fighting, the character can do what she can do basically. So, she can't, Scarlett can't, use those skills. And then what we tried to do in other fights was to really mess it up and that it became like a street fight. So, say with her sister again she's up against a formidable opponent so those fights became messy and raw and that was really fun.

And we had that from the beginning. When I talked about the film with the choreographer it was about creating, it was watching humans fight not superheroes and then they'd have to really scramble. And Kevin spoke about that he always wanted it to have stakes. So, it wasn't like the fights could just be perfectly choreographed there had to be little moments of accidents and mess ups and things that you weren't expecting and that was really fun."
RELATED: BLACK WIDOW: MARVEL HEAD TEASES THE POSSIBILITY OF MORE PREQUELS IN THE MCU
Florence Pugh is a stand out in Black Widow with the humor and heart she brings to the role along with impressive action sequences. There is a deeper motivation tied to each of the characters' past throughout the film which adds layers to the action scenes that wouldn't otherwise be there. And the family dynamic adds fantastic comedy and drama to the story highlighting the new characters while diving deeper into Natasha's mysterious past. By the end fans will be eagerly awaiting the next time Florence Pugh shows up on screen as Yelena Belova.
BLACK WIDOW TRAILER AND SYNOPSIS
In Marvel Studios' action-packed spy thriller "Black Widow," Natasha Romanoff aka Black Widow confronts the darker parts of her ledger when a dangerous conspiracy with ties to her past arises. Pursued by a force that will stop at nothing to bring her down, Natasha must deal with her history as a spy and the broken relationships left in her wake long before she became an Avenger.

Scarlett Johansson reprises her role as Natasha/Black Widow, Florence Pugh stars as Yelena, David Harbour portrays Alexei/The Red Guardian, and Rachel Weisz is Maline. "Black Widow" – the first film in Phase Four of the Marvel Cinematic Universe – is directed by Cate Shortland and produced by Kevin Feige.

Black Widow will premiere in theaters and on Disney Plus with premier access July 9, 2021. Are you excited to see Florence Pugh as Yelena Belova? Are you glad fans Natasha's past is finally getting explored? Leave your thoughts in the comments below or on our social media and check back with The Illuminerdi for more Black Widow and MCU news.
KEEP READING: SCARLETT JOHANSSON REVEALS HOW BLACK WIDOW'S DEATH AFFECTED HER PERFORMANCE