Marvel fans can celebrate, the wait is almost over with the first Phase Four movie set to hit theaters and debut on Disney Plus July 9, 2021. Black Widow will finally star in her own film and introduce a number of new exciting characters into the MCU.
The Illuminerdi was able to attend the virtual Black Widow press conference where Florence Pugh talked about her new MCU character, Yelena Belova, and Scarlett Johansson talked about how Natasha is in an unfamiliar place being completely on her own at the start of Black Widow.
"Natasha at the beginning of this film is really alone for the first time. She's always been a part of something either by circumstance, she's been a part of starting out with, really not participating at all and being a victim of the Red Room. And then obviously joining S.H.I.E.L.D. and then subsequently Avengers. So, I mean she's always been a part of something that was part of a greater whole. And then suddenly she finds herself sort of floating in this weird in between space and she's off her game. And she realizes that she's got all this possibility in front of her and its really suffocating.

And then she's blindsided by this person who comes from her past who is just on fire. And is a liability, and has got this crazy energy, and is dangerous, and is full of life, and isn't needy, but needs her. And it's just, she's so thrown off her game in this. It's great to see her like that, we never get to see her like that. And that was a fun place to start from, she's just full of doubt. And leaves a lot of openings for stuff to kind of creep in."
With Black Widow always being a part of a team, first in the Red Room, S.H.I.E.L.D., and the Avengers, this an interesting place for Natasha to be. With Black Widow set after Civil War it not only means she is alone, but S.H.I.E.L.D. and the Avengers have both completely fallen apart which is what has left her on her own.
FLORENCE PUGH TALKS ABOUT YELENA BELOVA IN BLACK WIDOW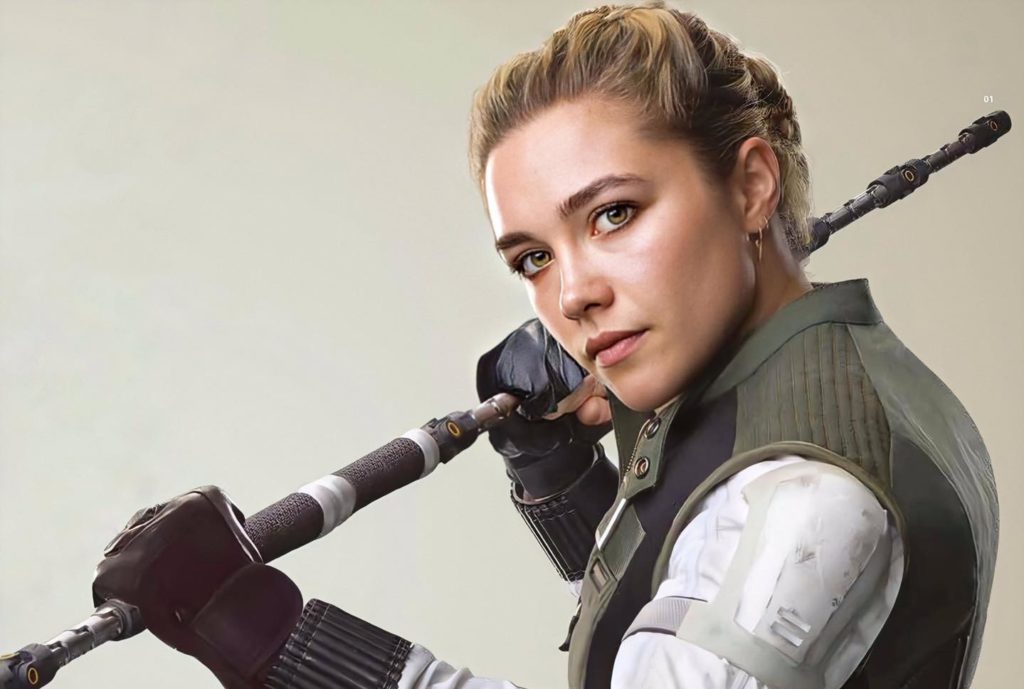 Having Natasha off her game, first from being completely alone and then because she has to deal with a past she'd rather avoid leads to some great action, drama, and comedy. And one of the absolute stars of Black Widow is Florence Pugh who plays Yelena Belova a sister figure of Natasha Romanoff. Florence Pugh revealed how she approached the character of Yelena Belova.
RELATED: BLACK WIDOW STAR FLORENCE PUGH SAYS THE MOVIE IS "ABOUT THE ABUSE OF WOMEN"
"Well, I think from the get go in the script it was very obvious that they have this connection and they have this relationship. And ultimately despite her skill set she is that wonderfully annoying younger sister that says all the right things in all the wrong times. And so that wasn't hard at all for me to get into that. I think something that I really appreciated was Cate was so welcoming of me to figure out how she thinks and how she moves and what she wears.

And I think for me that was such a fun part of figuring out this character because she really comes out of the Red Room and can start life. And she can buy her own clothes. And she can buy a vest that has lots of pockets and she's really excited by it. And I think Cate really encouraged me to find the oddities in her and kind of lean on that. So much so that in the end tag scene you can see that she's flourishing. She's becoming her own being.

And I think also being welcomed into it with Scarlett equally being as giving as she was, I really found it such a wonderful and creative space. And just to have fun I think that was the overall thing. These two sisters have so much fun together in amongst all of the pain that they've shared."