Paul Walker was a hugely important part of building the mega successful Fast And Furious franchise that has now spanned two deceased. Paul Walker played the character Brian O'Connor in the first Fast And Furious film and was in all, but the third, Tokyo Drift, until his tragic death in 2013.
Following Paul Walker's death the decision was made to keep his character, Brian O'Connor alive in the Fast And Furious franchise which was in the midst of filming the seventh installment when Walker passed away. Brian left the team to live a peaceful life with his family off screen at the end of Furious 7 and has continued to in the eight film, The Fate of the Furious, and the newest F9.
The Iluminerdi attended a virtual press conference for the newest Fast And Furious film, F9, where many of the actors including Vin Diesel and Jordana Brewster as well as director Justin Lin talked about the late star of the franchise. Director Justin Lin talked about the decision to continue to keep Paul Walker's character alive in The Fast And The Furious franchise.
"Obviously, I was very close with Paul. And Paul and the character of Brian O'Connor is such a huge part of this franchise. And the decision to keep Brian alive is something that I definitely take to heart. And it's something that I think about every day when we work on these films, I talk about it. And to be able to hopefully keep the character alive in a respectful way. It's something that is a continuous conversation for me and I know for everybody."
VIN DIESEL AND JORDANA BREWSTER SHARE MEMORIES OF PAUL WALKER
During the press conference F9 star Vin Diesel was asked about his biggest highlight and set back while working on the two-decade spanning Fast And Furious saga. Vin Diesel who was very close friends with his late co-star, referring to Paul as his brother, fondly recalled an early memory of Paul Walker before the first Fast And Furious film came out.
RELATED: FAST AND FURIOUS CONTENT RACES INTO ROCKET LEAGUE TODAY
"I'll never forget being in a airport in Mexico. The movie hadn't come out yet. It was maybe April of 2001. And Paul and I were sitting on the floor with our bags to the side about to board a commercial flight back home. We had just flew down there for the MTV Spring Break thing. And I remember him leaning over to me and saying, "Take all this in."

And I said, "What?" And he said, "Take in the fact that people are walking over our legs almost kicking our bags and not paying any attention to us." I said "Why?" And he said, "Because after this film comes out there too will go our anonymity." And I think that that is telling of this journey that we were about to go on."
When asked about his biggest setback while working on The Fast And The Furious franchise Vin Diesel explained that it was the loss of his friend and co-star Paul Walker.
"Obviously, the biggest setback is the loss of my brother in the middle of filming. I felt like my brother was ripped away from life and from the plant. And that, but I don't know if I'm ever going to be able to articulate it right. But it is clearly a big thing that's been the biggest tragedy of my life and the most life altering moment."
Jordana Brewster shared many scenes with Paul Walker playing his love interest Mia Toretto and later Mia O'Connor. F9 sees the return of Jordana Brewster after Furious 7 and when she was asked what she missed about working with Paul Walker she explained:
"Paul had this way of making everyone feel so comfortable on set and making everyone feel like they were seen. And I miss that, just that level of ease and that level of comfort. And, yeah, he's irreplaceable."
Jordana was then asked if it felt strange returning to the Fast And Furious franchise without Paul Walker. She recalled the strange experience of filming Furious 7 without Paul, but elaborated that honoring Paul's memory in F9 isn't strange.
RELATED: FAST 9 SUPER BOWL SPOT BREAKDOWN
"It felt incredibly strange shooting the scenes in 7 because all of my scenes were shot without Paul. And they were shot with either his brothers or with a double so that was incredibly just a very strange experience. But I think the way that Brian is kept alive within the universe and the way that he's honored it doesn't feel strange. It just feels like it's sad and it's something that shouldn't be, but yeah. That's the only way I can describe it."
Paul Walker will forever be an unforgettable part of The Fast And The Furious franchise leaving a legacy of friendship that the cast and crew of the franchise continue to honor. Although Paul Walker is gone his legacy continues to live on as does the saga that he helped to create.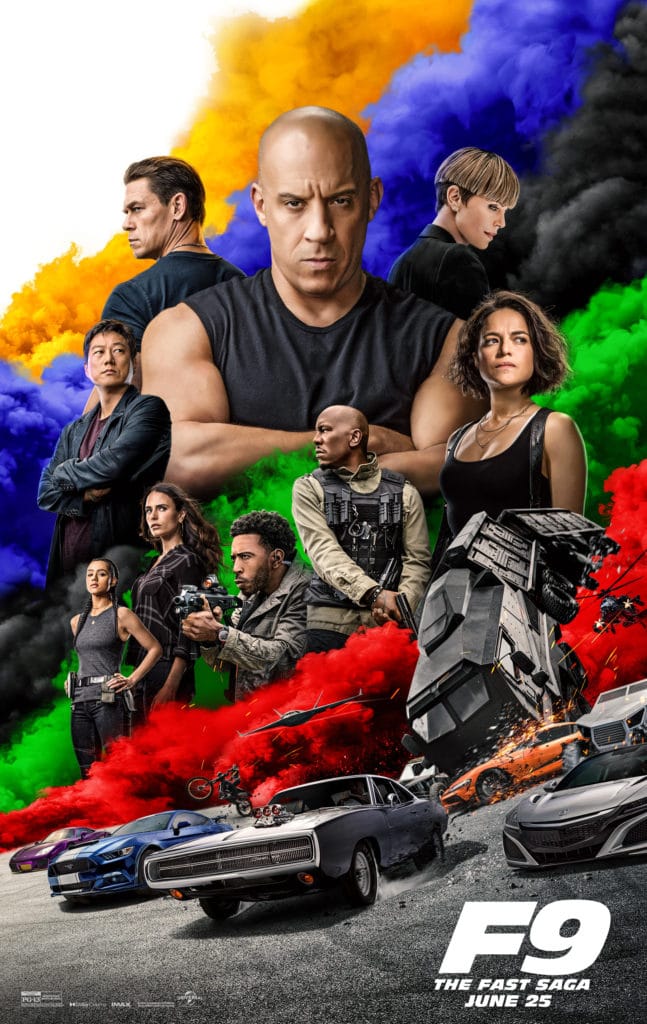 F9 is directed by Justin Lin and written by Justin Lin, Daniel Casey, and Alfredo Botello. F9 stars Vin Diesel, Michelle Rodriguez, Tyrese Gibson, Chris "Ludacris" Bridges, John Cena, Nathalie Emmanuel, Jordana Brewster, Sung Kang, Helen Mirren, Kurt Russell and Charlize Theron.
F9 hits theaters Friday June 25, 2021. What do you think about keeping Paul Walker alive in the Fast And Furious? Are you excited for F9? Walker's character Brian O'Connor alive in the Fast And Furious Saga? Leave your thoughts in the comments below or on our social media.
KEEP READING: F9 THE FAST SAGA TRAILER: THE FAMILY IS BACK TOGETHER… IN SPACE?