It's been so long since fans had word about Aquaman and The Last Kingdom, but James Wan made sure all that changed today.
The director gave fans a new look of the set of the upcoming DC film, confirming that production for Aquaman 2 has officially begun.
RELATED: WANDAVISION MYSTERIOUSLY UPDATES ITS POST-CREDIT SCENE
James Wan posted the image that drove the DC fandom wild on Instagram, showing off the set of the sequel. Check it out below:
James Wan Introduces The Lost Kingdom
Although there are few details about the film, the image shows of an icy craven which happens to be the location for the film, including a clapperboard bearing the title "Necrus." This is another clue that fans should be excited for since is the name of an underwater civilization.
Looks like Aquaman (Jason Momoa) will encounter a new city other than his home in Atlantis. Speaking of the new underwater civilization, it is also rumored that actor Pilou Asbaek will possibly be playing Mordo, who is the ruler of Necrus.
RELATED: HOW AQUAMAN 2'S WORKING TITLE OF NECRUS COULD BE A SPOILER-FILLED TEASE FOR THE SEQUEL'S EPIC PLOT
However, a previous article by MurphysMultiverse uncovered that when Asbaek joined the film, he was eyed to play a villain character – possibly Atlantean eco-terrorist Corum Rath. Questions still linger about casting and plot alike.
While James Wan may have appeared to revealed the set of Aquaman and the Lost Kingdom, perhaps the director and creators are hiding fans from the truth about the films actual story.
There is still a long way to go until the end of production, so hopefully we get to see more photos from the set soon – including Momoa's character alongside Mera (Amber Heard). As for Aquaman's adventure, he will surely encounter new possible threats along the way.
This new underwater city can be pretty cold, but it will give fans an exciting introduction to the new civilization. From what we know about the city from comics, Necrus in known as The Black City and is similar to Atlantis. A doomed city, Necrus exists on the material plane for brief periods of time – but it always appears at different points and manifests itself in the sea. They owe their existence to the alien satellite that enters Earth's orbit periodically. It is the dimensional rift which cause the satellite to break free, making Necrus fade away.
Jason Momoa, Amber Hard, and Yahya Abdul-Mateen II will reprise their roles from the previous film. Aquaman and the Lost Kingdom is scheduled to release in theaters on December 16, 2022. What your take on the second Aquaman film? Let us know in the comments and follow Illuminerdi's social media for more content.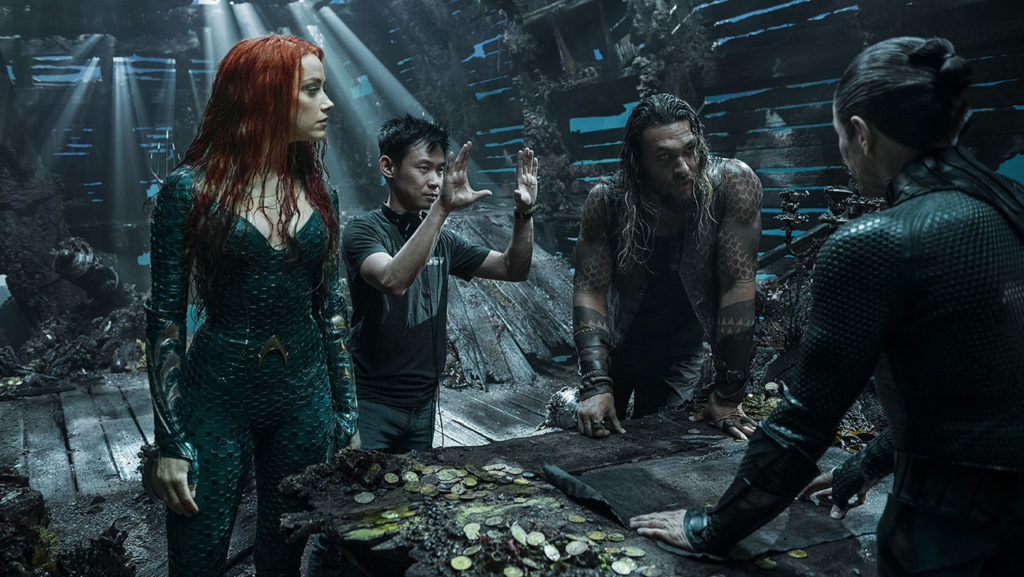 KEEP READING: AQUAMAN AND THE LOST KINGDOM IS THE OFFICIAL TITLE OF THE JAMES WAN DIRECTED DC SEQUEL
Source: Instagram