Star-Lord himself, Chris Pratt, has revealed the production start of the long awaited Guardians of the Galaxy Vol. 3.
The actor has shared that the threequel will start production this November during an appearance on Jimmy Kimmel Live.
RELATED: WANDAVISION MYSTERIOUSLY UPDATES ITS POST-CREDIT SCENE
Production will last at least until April 2022 and he also confirmed that the script used in the upcoming film will be the same that writer and director James Gunn wrote before he had to exit the project.
Chris Pratt Joins GOTG Cast In Hints
Chris Pratt isn't the only one getting fans hyped for the next movie, Nebula actress Karen Gillan also recently shared that she was preparing the molds for her return.
Another thing to note is that the on Disney Investors Day 2020 announced Guardians of the Galaxy Holiday Special will also be filmed during the Vol. 3 production.
Here is the full interview to watch for yourself:
Guardians of the Galaxy Vol. 3 hits theatres May 5, 2023 and the Holiday Special will hit Disney+ during Holiday season 2022.
What do you guys think? Are you excited for the projects? Do you prefer Vol. 1 or Vol. 2? Let's discuss everything in the comments down below and on our Twitter.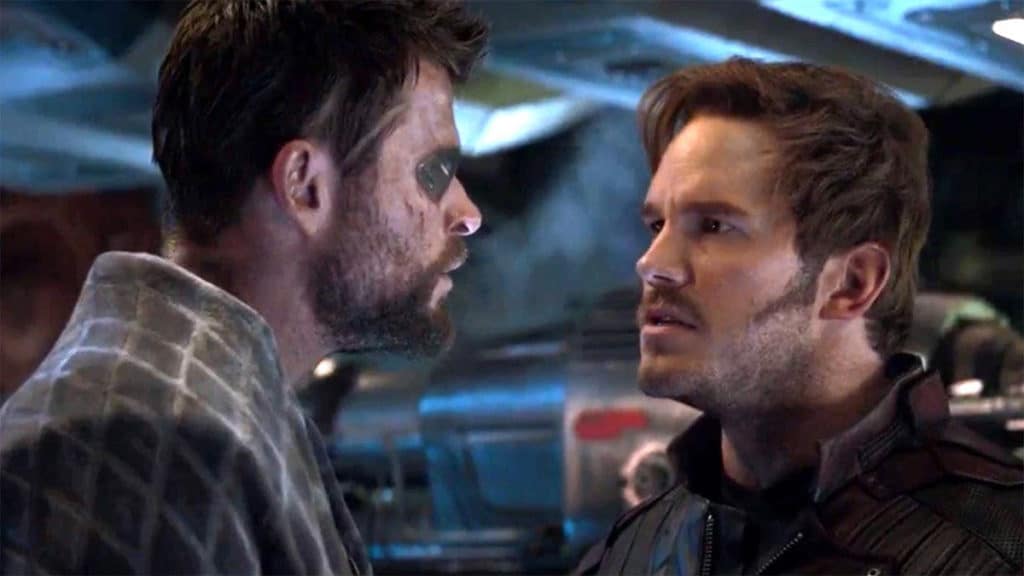 KEEP READING: LOKI: IS IT POSSIBLE THAT THE MYSTERIOUS "SYLVIE" IS MORE THAN JUST LADY LOKI?
Source: Jimmy Kimmel Live