When it was announced that Marvel's Daredevil was cancelled on Netflix after 3 successful seasons, fans were shocked and saddened. Actor Charlie Cox's adaptation of the iconic Marvel hero was met with critical acclaim and plenty of fan love.
Netflix's adaptation of Daredevil was technically part of Marvel, but it was a standalone series and rarely mentioned the greater MCU. The final nail in the coffin happened when Disney made its own streaming service, Disney+, and put almost all of their Marvel properties on the platform. Netflix's contract with Marvel ended, and all of their shared characters returned to Disney.
RELATED: TITANIA: EXPLORING THE POWERFUL SHE-HULK SUPERVILLAIN'S HISTORY AND FUTURE
Disney then announced they would be making their own Marvel Studios shows focused on characters, and the popular comic book heroine She-Hulk was one of them. According to rumors, Daredevil himself – as played by Charlie Cox – is set to make an appearance in the upcoming series.
Charlie Cox Visiting She-Hulk?
Several online outlets have been leaking rumors that Charlie Cox's Daredevil will make a triumphant return to the Marvel Cinematic Universe. The first rumor is that character will be appearing in the upcoming third Spider-Man solo film, Spider-Man: No Way Home, as Peter Parker's lawyer. After all, Peter needs a defense attorney after being framed for murder in Far From Home.
Youtuber Grace Randolph has a somewhat mixed record, but she has previously provided reliable information. Here is what she had to say about Charlie Cox's apparent roles in Spider-Man 3 and She-Hulk.
This rumor has been going on for months now, but Grace is the first one to take a step towards confirming it. If it really happens, it won't be surprise. In the comics, Jennifer Walters is a young lawyer just like Matt Murdock. Hopefully the rumors are true, and we can see Cox's Daredevil again in the Marvel Cinematic Universe and teaming up with She-Hulk herself.
She Hulk has no release date yet, but its set to premiere in 2022 on Disney Plus. Tatiana Maslany will set to star as She-Hulk herself Jennifer Walters with Mark Ruffalo reprising his role as Dr. Bruce Banner AKA the Hulk. The series will also have the return of Tim Roth and will reprise his role as the villain Abomination. Also starring in the upcoming series is Ginger Gonzaga, Renee Elise Goldsberry, and Jameela Jamil. Marvel Studios President Kevin Feige will serve as a Executive Producer alongside Louis D'Esposito, Victoria Alonso, Kat Coiro, and Jessica Gao. The series will consist of 10 episodes and will be set in Phase 4 of the Marvel Cinematic Universe.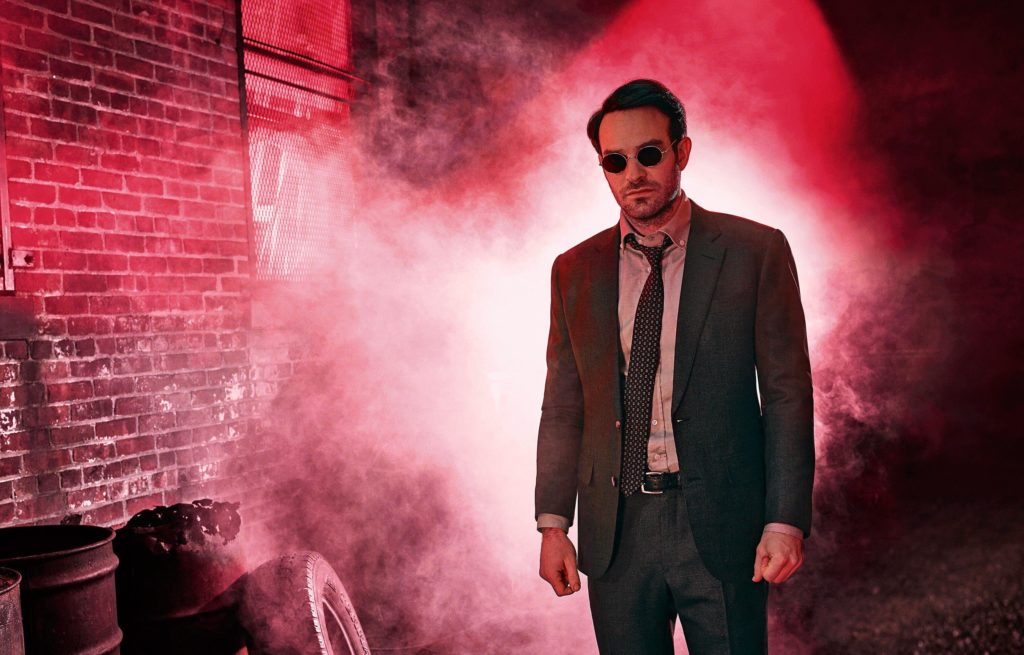 KEEP READING: SHE-HULK: HOW ABOMINATION'S ROLE IN SHANG-CHI COULD TIE INTO UPCOMING DISNEY+ SERIES