Abomination's upcoming appearances in Shang-Chi & The Legend Of The Ten Rings and She-Hulk have fans excited and surprised. Join us as we analyze the villain's role in these two upcoming projects. 
She-Hulk and Shang-Chi were two MCU projects with no real connection before Abomination's involvement in both was revealed. Fans have known about Tim Roth returning to the role of Emil Blonsky/Abomination since December, when Marvel CCO Kevin Feige announced the news during a Disney Investor's Meeting.
No rumors had been spread about Abomination having a role in Shang-Chi, so his appearance in the new trailer for the film came as a shock to most. The cage match that Emil Blonsky is fighting in confirms earlier reports about a tournament arc occurring in The Legend Of The Ten Rings.
SHE-HULK WILL FEATURE ABOMINATION AFTER HIS APPEARANCE IN SHANG-CHI
Most believe that Blonsky is fighting Benedict Wong's Master Sorcerer, Wong, though this has yet to be officially confirmed. Benedict Wong and Simu Liu were spotted together in Sydney while the movie was filming, and the character in the trailer certainly looks like Wong. 
The most curious detail in the trailer has to be Abomination's design. In 2008's The Incredible Hulk, When he first appeared in his gamma-mutated form, Abomination had a very smooth head, boney elbow-spikes and no notable body armor. In the trailer for Shang-Chi & The Legend Of The Ten Rings, Abomination sports fins, spineless elbows, and what looks like light, organic armor on his skin, though it is hard to tell from the dimly-lit, brief shot.
While characters in the MCU undergo redesigns frequently enough, that usually involves an upgrade in armor or a change in clothes. With Abomination, his physical appearance is significantly different from what it was when we last saw him. This could be explained through several different means.
HOW THUNDERBOLT ROSS COULD FIGURE INTO SHE-HULK
One possibility is that Abomination looks different because of the unstable super soldier serum General Thunderbolt Ross used to enhance him. After years of mixing with the gamma in his blood, his bodily composition could be rather unstable and prone to mutation.
Perhaps Emil Blonsky has sought the legal assistance of Jennifer Walters in a case against Thunderbolt Ross for what he did. This would take advantage of the upcoming series' legal comedy angle while utilizing an award-winning actor and classic Hulk villain. Would She-Hulk help Abomination in a fight for the financial restitution necessary to fund a cure for his condition? 
RELATED: WANDAVISION MYSTERIOUSLY UPDATES ITS POST-CREDIT SCENE
Alternatively, is it possible that Abomination's small role in September's Shang-Chi is to provide the character with a bit more screen-time before his demise in She-Hulk? Thunderbolt Ross is rumored to turn into Red Hulk in the She-Hulk TV series. When he debuted in 2008's Hulk #1, Red Hulk was responsible for the murder of Abomination.
HOW SHE-HULK COULD FEATURE SEVERAL GAMMA MUTATES INCLUDING ABOMINATION
Abomination could look so different in the trailer because that version of Abomination is not Emil Blonsky, but a different Abomination. There have been several other versions besides Blonsky, including a teenage Abomination, the Abominatrix, and most importantly, A-Bomb. Of those characters, only one has been confirmed to exist in the Marvel Cinematic Universe.
While they have yet to make an appearance on-screen, Rick Jones was confirmed to be an associate of Bruce Banner's in the opening credits for The Incredible Hulk. The classic Marvel sidekick was exposed to the blood of the original Abomination by Modok and The Leader and turned into A-Bomb.
A-Bomb is similar to the original Abomination in terms of size and strength, and he features similar spiky fins. Conversely, he is blue instead of green, and possesses intellect closer to the Savage Hulk's than Abomination's mostly human wits. Regardless, any of these elements could be customized for the MCU version of the gamma mutate. Is it possible that Rick Jones has become A-Bomb and that he, not Blonsky, is the one engaged in battle with Wong?
SHE-HULK WILL BE A LEGAL COMEDY FEATURING SUPERPOWERED BEINGS
One big question surrounding Blonsky's return is how he escaped cryogenic imprisonment. Perhaps he was freed when Shield turned out to be Hydra, or when Thanos decimated the universe. On the other hand, perhaps he's still in his inhumane, icy cell and Rick Jones is the new gamma-mutate in town.
Cruel and unusual cryogenic imprisonment seems like a great cause for Jennifer Walters to fight for in the courtroom. Additionally, The Incredible Hulk's Tim Blake Nelson is rumored to be reprising his role as Samuel Sterns in She-Hulk. As Samuel Sterns was instrumental in A-Bomb's creation, an appearance by the angry blue behemoth in Shang-Chi would nicely foreshadow Sterns' return in She-Hulk the following year. 
RELATED: KEVIN FEIGE OPENS THE DOOR TO MCU PREQUELS AND HERE ARE 11 EXCITING POSSIBILITIES
There are so many great angles that Marvel Studios could take Abomination in these upcoming projects. The most likely possibility is that Tim Roth is playing Emil Blonsky as an antagonist in both Shang-Chi and She-Hulk. Regardless, Rick Jones is out there somewhere, and with so many gamma mutates rumored to appear in She-Hulk, who knows which heroes and villains might show up!
Whatever way the creative team takes these stories, they are sure to be groundbreaking. Shang-Chi, Shulkie and Abomination don't share much real history together meaning anything is possible. The most significant crossover between any of them was when Abomination appeared in two episodes of 1997's The Incredible Hulk and She-Hulk, and that show's tragically underdeveloped Abomination mostly focuses on fighting Banner. The future for this fascinating cast of characters has never been brighter.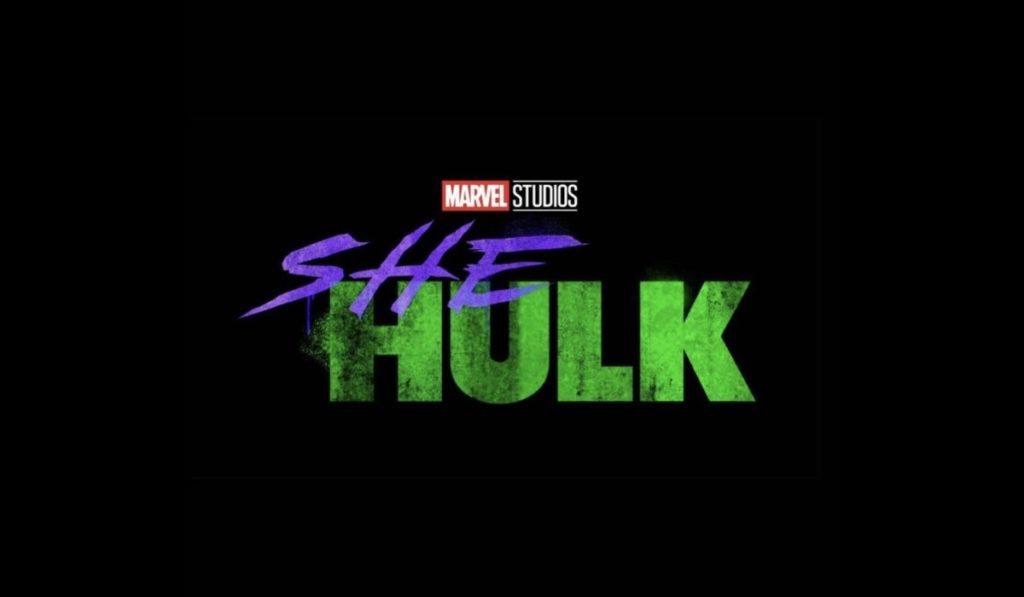 What would you like to see for Abomination in the future of the MCU? Are you more excited for Shang-Chi And The Legend Of The Ten Rings or She-Hulk? Let us know your thoughts in the comments below or on social media!
KEEP READING: NEW BLACK PANTHER 2 PRODUCTION DETAILS TEASE AN EPIC WAKANDA VS. ATLANTIS CONFLICT…AND NAMOR