Surprise! We have new information on Star Trek Picard Season 3, even though season two hasn't even made it to air yet.
The first little bit of information we got was John DeLancie indicating that he's shot some scenes for the 3rd season while shooting his material for season two. We know that he's a major part of the story for the 2nd season, but how integral will he be to season three?
Will it just be a short wrap-up to his season two storyline? Will it be continuing into the 3rd? Without knowing the full storyline for season two, it's hard to say, but this character breakdown might just give us a couple of clues.
Star Trek Picard Season 3 New Character
Who is this new character? Well it seems that Jean Luc has a son he didn't know about. No, we're not talking about Jason Vigo, this is a new character who will be a series regular for Picard Season 3 and potentially more going forward. Before continuing, I need to point out that while I am confident this information is accurate, some of it may change over time as the 3rd season is fleshed out and goes into production.
The character breakdown indicates that his son is named Henry and is in his early 20's. This would mean that he was born sometime in the mid 2370's, that's sometime after First Contact and before Nemesis. The only person who stands out as a potential mother is Anij, which is definitely possible, but I don't know how much stock I would actually put into that.
Henry is described as having either an American or British accent, he's headstrong, independent, and charming. He can be reckless and has a "take from the rich, give to the poor" sense of morality. He's confident, adventurous, and ready to fight for and help people in need.
He'll find himself in the middle of a conspiracy that spans the galaxy and forces him to reevaluate his ideas about not only the universe and its heroes, but also, himself. While no decisions on casting have been made yet, they are interested in David Corenswet.
The information provided here doesn't really shed any new light on the storyline from season two, but knowing that Q will be showing back up in season three and that there's a galaxy-wide conspiracy that Henry is going to be caught up in, we might see a story that doesn't get completely wrapped up at the end of the season like what we got in the first.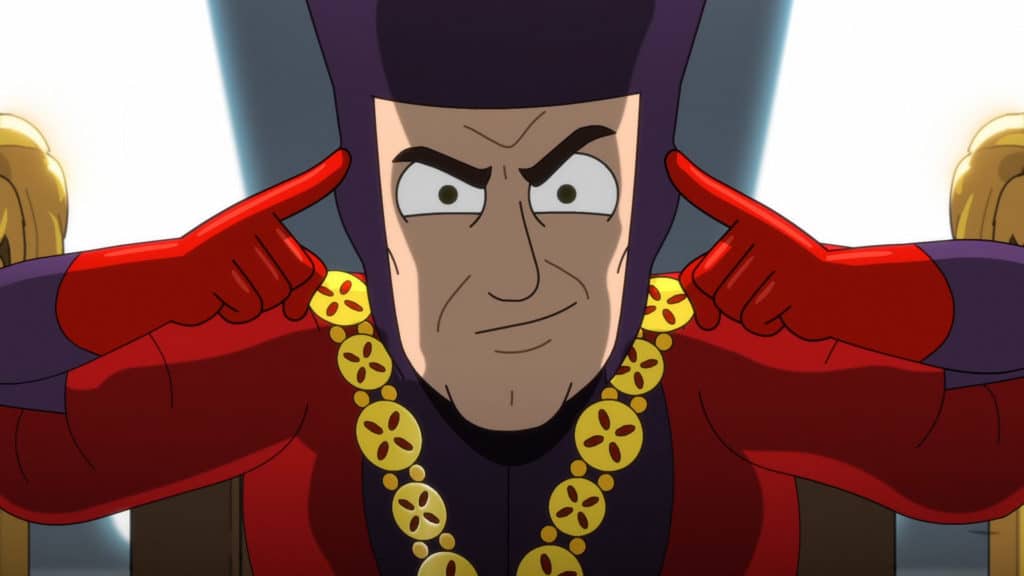 RELATED: TRANSFORMERS: WAR FOR CYBERTRON: KINGDOM TRAILER: THE FINAL BATTLE BEGINS
The idea of Picard having a son he didn't know about really isn't all that original, especially not in Star Trek, so I don't know how I feel about that aspect of it. However, two of my favorite The Next Generation episodes are the sixth season episode, "The Chase", and the seventh season two-parter, "Gambit". If the storyline we get in Star Trek: Picard seasons two and three is anything like either of those, I'm totally in.
Once again, I just want to point out that while we have every confidence that this information is accurate, we're still a ways off from season 3 being in full production, so certain aspects of the character could change between now and then. What do you guys think about Star Trek Picard Season 3 featuring a son Picard didn't know about? Who do you think the mother could be? Is it Anij? Vash? Nella Daren? Some rando he picked up on Risa? Do you think the storyline from season 2 is going to rollover into season 3? Let us know your thoughts in the comments below or over on our social media.
KEEP READING: NEW DETAILS FOR KILLMONGER'S EPISODE OF MARVEL'S WHAT IF…?: EXCLUSIVE