Benedict Wong, star of projects like Dr. Strange, Raya and The Last Dragon, Gemini Man and rising writer/director Edson Oda spoke with us about their upcoming sci-fi drama, Nine Days.
NINE DAYS OFFICIAL TRAILER
When asked if he would be interested in reteaming with Benedict Wong, Winston Duke or Zazie Beetz in a future Marvel project, director Edson Oda had this to say.
"First of all, I'm a huge fan of comic books, manga and anime. Of course, it would be such an honor to be considered for any Marvel project. It feels a little far away I guess. I'm still discovering my voice and trying to create my stories, but in the future, of course I would be open to something like that".

–Edson Oda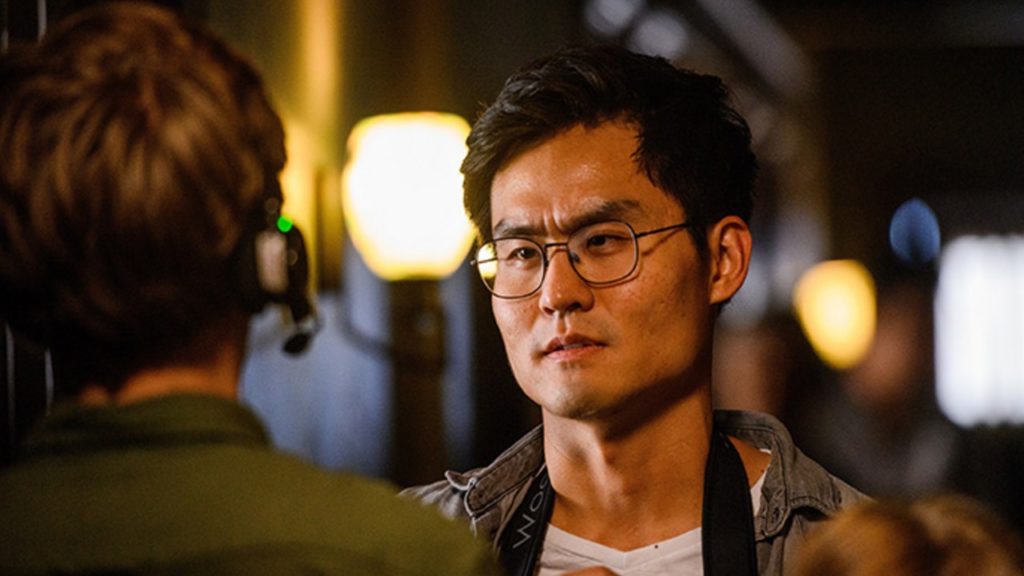 Edson Oda's love for the source material, humility, and emotionally driven directing make him a nearly perfect candidate for a project in the Marvel Cinematic Universe. His familiarity with the actors behind Wong, M'Baku and Domino certainly doesn't hurt either.
Edson Oda's feature directorial debut, Nine Days is an extremely emotional picture. Any Marvel film or TV series would be elevated with his deft touch. This opinion is not solely my own, as it seems to be shared by actor Benedict Wong.
When asked how working on a project like Nine Days with Edson Oda compares to something like Dr. Strange in the Multiverse of Madness alongside Sam Raimi, Wong said the following.
They both care deeply, a lot about their projects. Both of them are wonderful, sensitive directors. When you see that from the top, you join in with that as well. I think it's a different experience, working on these big blockbusters. I've deeply enjoyed working with Edson on this twenty-four day, limited budget, where all we truly have is the script, actors and the incredible salt flats of Salt Lake City. You're in the desert and that's it, I think that's a deeply challenging piece. This sort of resonates with audience members, and that kind of healing moment is pretty priceless in any sort of high-budget end for me.

-Benedict Wong
Like his Nine Days costars, Benedict Wong clearly has a deep respect and appreciation for the work of Edson Oda. As this splendid film was his feature directorial debut, the future is very bright for Oda, whether he's eventually recruited by Marvel Studios or not.
RELATED: NEW ELIZABETH OLSEN TEASE THAT DOCTOR STRANGE 2 HAS A "BONKERS HORROR VIBE"
Benedict Wong's commentary also provides a bit of insight on what to expect from Doctor Strange in The Multiverse of Madness. If Sam Raimi has truly crafted a Doctor Strange/WandaVisison sequel that is as poignant and touching as Nine Days, MCU fans are in for a real treat.
NINE DAYS OFFICIAL SYNOPSIS
Will (Winston Duke) spends his days in a remote outpost watching the live Point of View (POV) on TV's of people going about their lives, until one subject perishes, leaving a vacancy for a new life on earth. Soon, several candidates — unborn souls — arrive at Will's to undergo tests determining their fitness, facing oblivion when they are deemed unsuitable.

But Will soon faces his own existential challenge in the form of free-spirited Emma (Zazie Beetz), a candidate who is not like the others, forcing him to turn within and reckon with his own tumultuous past. Fueled by unexpected power, he discovers a bold new path forward in his own life. Making his feature-film debut after a series of highly acclaimed and award-winning short films and music videos, Japanese Brazilian director Edson Oda delivers a heartfelt and meditative vision of human souls in limbo, aching to be born against unimaginable odds, yet hindered by forces beyond their will…
Nine Days stars Winston Duke, Zazie Beetz, Benedict Wong, Arianna Ortiz, David Rhysdal and Bill Skarsgard. The film will open in New York and L.A. on July 30th before a nationwide release on August 6th. Let us know your thoughts on Benedict Wong and Edson Oda's words in the comments below or on our social media!
KEEP READING: NINE DAYS [INTERVIEW]: WINSTON DUKE AND ZAZIE BEETZ ON INDIES VS BLOCKBUSTERS: "THE WORK IS A LOT MORE SIMILAR THAN IT IS DIFFERENT"