Marvel Studios's Loki came to an end last week, and lets just say the show has people wanting more. With a second season confirmed, fans of the hit series will be getting their wish.
We Need More Mobius in Loki Season 2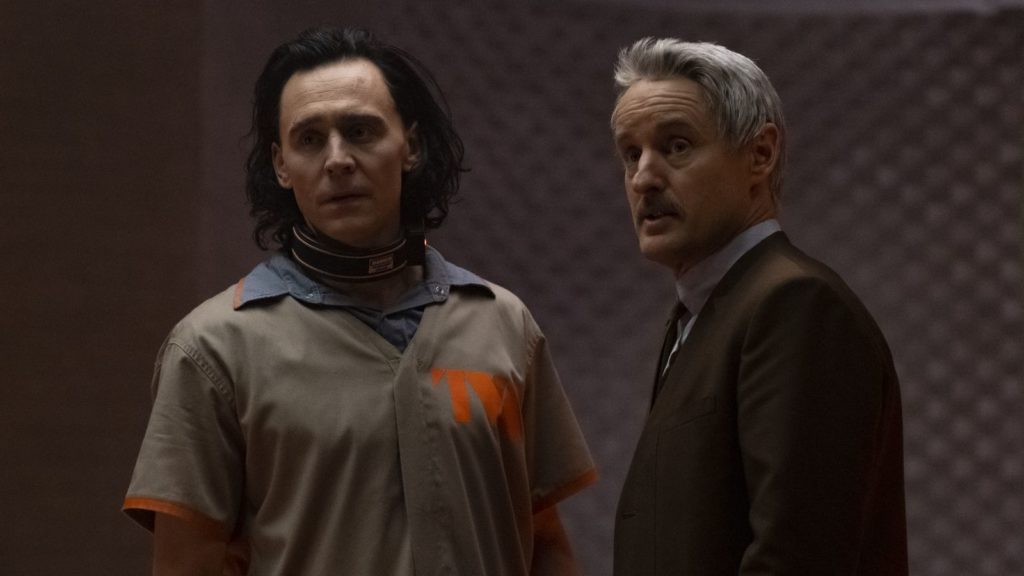 While Hiddelston's incredible performance as Loki will always be the main highlight of the show, co-star Owen Wilson's Time Variance Authority (T.V.A.) Agent Mobius M. Mobius was a pleasant surprise. Both fans and critics gave Wilson's performance high praise, even some commenting he was a scene-stealer and made the show more interesting every time he appeared.
Mobius was actually based on the same Marvel Comics character of the same name, who was also an agent of the T.V.A, however it was a minor role. So it's safe to say that audiences are pleased the character was given a bigger role in the Marvel Cinematic Universe. During the series we find out that Mobius is a Variant, however the show doesn't explain his backstory before getting abducted and becoming a T.V.A agent.
During an interview with ComicBook's Phase Zero podcast Kate Herron explained that there were some scenes that were planned hinting at Mobius' past life.
"So I think for us, we had spoken about, I think there were a few drafts of the script where you did see like a family or you did see a life, but I think we all kind of decided we don't know what it is yet. And I think that's exciting, right? Because it gives more road to travel with him. And I think it's more painful when he is going to be deleted, him saying, 'What if I had a family' Because, maybe he did or maybe he didn't, I don't know where the writers will take his character,".
Herron then explained
"But, I think that the main thing we felt was that I think it was just that kind of in the turning of amping up the tension, it was more effective, I think would B-15, for example, her seeing her memories and seeing the impact that had upon her life,"
She continued:
"And then I think that kind of echoes then across everyone in the TVA, because, you see how much it moves her and what she does because of what she sees. So I think for us, it felt like at least in this part of the show that we didn't want to necessarily do flashbacks. But yeah, I think the writers and I definitely had spoken about it and explored it with the studio. But I think we all decide to just in terms of when everything started to line up, oh, it's actually better to play out this way and then it can be left open for future exploration basically."
RELATED: NEW CHARACTER DETAILS FOR LOKI'S LEAD AND SUPPORTING CAST: EXCLUSIVE
Even though we didn't get to find out about Mobius' backstory in Loki's first season, it's safe to say we could find out more about the mysterious T.V.A. agent in Season 2.
All 6 episodes of Loki is now available for streaming on Disney Plus. Season 2 of Loki has also been confirmed by Marvel Studios and Disney. Stars Tom Hiddelston, Owen Wilson, and Sophia Di Martino are set to return for Season 2. Director Kate Herron will not return as director. As of now there is no announcement date for Season 2 of Loki.
KEEP READING: BLADE: WHO IS BASSAM TARIQ & WHAT DOES HE MEAN FOR THE MCU?
Source: Comicbook