Free Guy star and producer Ryan Reynolds explains how his new heroic character differs from Deadpool and talks about working on this original movie with director Shawn Levy.
Ryan Reynolds has captured the hearts and imaginations of Marvel fans with his spectacular portrayal of Deadpool. Deadpool fans are eagerly awaiting the third installment following Disney's acquisition of 21st Century Fox where the Merc with the Mouth will be joining the MCU. Reynolds teased fans with a video starring Deadpool and Taika Waititi's Korg where they reacted to the trailer of their new film Free Guy. Before Deadpool 3, Ryan Reynolds is stepping back into the role of hero, but he's trading in his red suit for a blue shirt.
The Illuminerdi had the opportunity to attend a virtual press conference for Free Guy with the cast and director Shawn Levy. During the press conference Ryan Reynolds talked about how he discovered this original story and worked with Levy to develop it into his newest film.
Ryan Reynolds on Deadpool and Free Guy
RELATED: DEADPOOL MAKES 1ST MCU APPEARANCE WITH THOR'S KORG IN HILARIOUS NEW FREE GUY TRAILER REACTION VIDEO
Ryan Reynolds was also asked what it was like playing Guy, a different kind of hero than Deadpool.
"My default is just pure trash on the inside. So, for this, it's slightly new for me. There's a movie that I love called Being There starring Peter Sellers and that was like the first kind of foothold I had into this character in this world. And there's something really wonderful about playing a character whose kind of naive and innocent and really like, I mean it's even said in the movie, in a sense he's kind of like he's a four-year-old adult.

So, there's something I think really fun about exploring everything with new eyes which is what this character gets to do. And sort of filtering that through the prism of comedy and occasionally cynicism and all sorts of other things. But I love playing a character who's sort of stepping out of the background into this kind of new person."
In Free Guy, Ryan Reynolds plays Guy a bank teller, but is actually a Non-Player Character in an open world video game. Guy meets Millie (Jodie Comer), who he feels a connection with, then discovers he is living in a video game. He takes steps to become the hero of his own story and acting as a "good guy" in this brutal game.
When the game is threatened by video game publisher Antwan (Taika Waititi) who wants to shut it down, Guy must race against the clock to save his world. Guy is in many ways a breath of fresh air when it comes to heroes, someone who simply decides to help people in a world of brutality because he is kind and because he can.
RYAN REYNOLDS TALKS ABOUT DEVELOPING FREE GUY, A TRULY ORIGINAL FILM
In a world where almost all new content is related to already existing IP with comic book adaptations, video game adaptations, prequels, sequels, remakes, and even films based off of theme park attractions, Free Guy is truly unique because it is an original story. A completely new movie that isn't an adaptation or based on something that already exists is a rarity in today's box office and Ryan Reynolds explained how he found Free Guy and worked with Shawn Levy to develop it into the hilarious and heartfelt movie that it has become.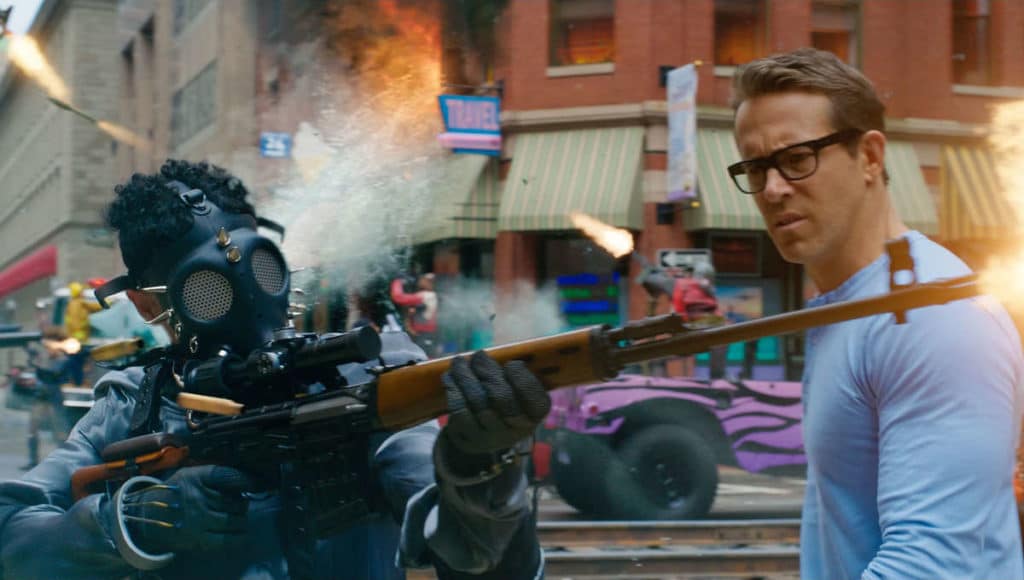 RELATED: LEVEL UP WITH THE NEW FREE GUY TRAILER
"I'd read the script. Shawn and I had met about another, we'd had a couple of close calls, we were close to working together. And I'd read the script and then I sent it to Shawn and the next thing I know Shawn was in my living room in New York. And we were talking about this world and how we could build it, and how we can make changes that would make it kind of relevant and speak to the world that we're living in now and it just sort of went from there. And to Shawn's point earlier about, it's hard to make a new movie.

It's hard to make something that isn't based on some preexisting IP or a comic book or a sequel in some regard. It's very challenging. So, you get the movie to a place, you get the script to a place that you feel like it's perfect or it's great and then you have to kind of make it 30% better somehow because you don't have any ability to rely on a sort of a preexisting knowledge or fanbase.

So, you really have to kind of go out there and prove it the old fashion way. That was a challenge that thank god Shawn and every single cast member on this webinar was up for. And it was nerve wracking and it continues to be nerve wracking even now as we're done and entering the world."
Free Guy is a truly unique and original movie with a phenomenal cast. Free Guy brings together fantastic comedy, action, and heart throughout, not to mention a ton of amazing cameos. Reynolds not only stars in Free Guy, but produces the film as well. His passion is clear in not only in his performance, but in how he speaks about his character and the work they put into creating the film.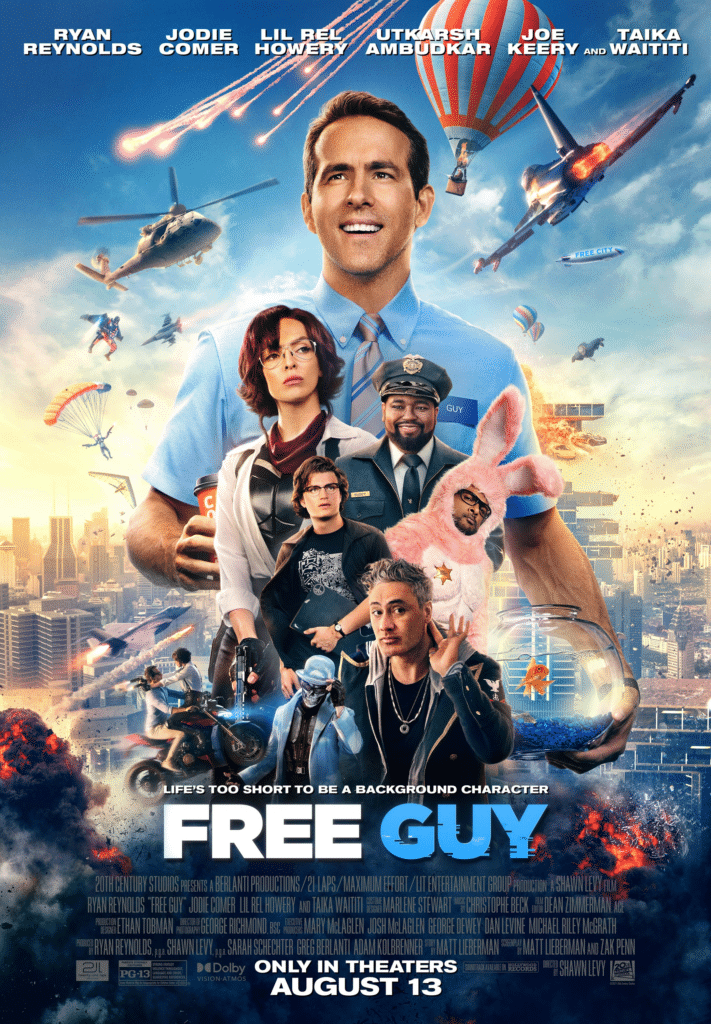 Free Guy is directed and produced by Shawn Levy. Free Guy is written by Matt Lieberman and Zak Penn. Free Guy stars Ryan Reynolds, who is also a producer, Jodie Comer, Taika Waititi, Lil Rel Howery, Joe Keery, and Utkarsh Ambudkar. Free Guy will be released only in theaters August 13, 2021.
Are you going to see Free Guy? Are you excited to see Ryan Reynolds play a different kind of hero? Are you looking forward to seeing a new, original movie? Leave your thoughts in the comments below or on our social media and check back with The Illuminerdi for more Free Guy and 20th Century Studios news.
KEEP READING: WHAT IF…? HEAD WRITER REVEALS CHARACTER SELECTION AND HOW MARVEL ZOMBIES EPISODE WAS CREATED