Wedding Crashers 2 is coming and we can exclusively reveal new story details and character descriptions for the highly anticipated sequel.
Wedding Crashers was a hit when it first debuted in 2005 and 16 years later fans still want to see the continued story of John Beckwith (Owen Wilson) and Jeremy Grey (Vince Vaughn). For years the stars and director, David Dobkin, have addressed the possibility of a sequel to the raunchy comedy.
The Illuminerdi has been digging into this highly anticipated sequel and we have learned that Vince Vaughn and Owen Wilson are attached to star in Wedding Crashers 2. The Illuminerdi can also exclusively reveal new story details and character descriptions to the long awaited Wedding Crashers 2.
WEDDING CRASHERS 2 STORY DETIALS AND CHARACTER DESCRIPTIONS
Both John and Jeremy get divorced and return to crashing weddings. At one of the weddings they crash they discover that John has a twenty-year-old daughter he never knew about after a tryst with her mother at a wedding the pair crashed two decades ago. So, the pair decide to crash John's daughter's wedding.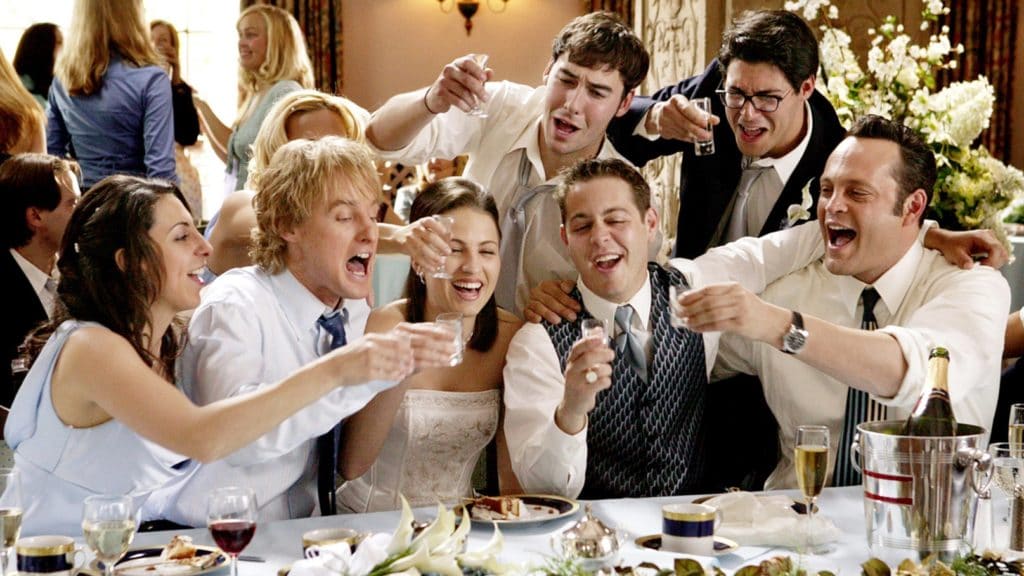 Natalie is John's daughter from a tryst with Christine, one of the bridesmaids at the first wedding he crashed twenty years ago. Natalie is funny, endearing, and awkward similar to her father. Natalie is doubtful of her fiancé Anton, but decides to continue their wedding because of her trusting nature.
Christine is Natalie's single mother who slept with John at her sister's wedding two decades ago. Initially she doesn't recognize John, but she swiftly realizes he is the liar who got her pregnant and refuses to let him sabotage her daughter's wedding.
RELATED: ONE PIECE: NEW CHARACTER DESCRIPTIONS FOR THE HIGHLY ANTICIPATED LIVE-ACTION SERIES: EXCLUSIVE
Anton is Natalie's apparently perfect fiancé. However, John is extremely skeptical of Anton as he grows closer to his daughter.
Valentina is the sex-crazed second in command to Uncle Juan's suspicious business. Valentina is the femme fatale with an eye for Jeremy. Not only is she crazy, especially for Jeremy, but she's armed too.
Anton and Valentina are similar to Bradley Cooper and Isla Fisher's characters from the first film respectively. Although our sources have not revealed if any of the other cast members from the original film are set to return, Isla Fisher revealed that Vaughn had told her about ongoing talks for Wedding Crashers 2 on The Today Show in 2016.
A lot of the humor in Wedding Crashers has aged poorly as Scott Meslow addressed in his 2018 GQ article "Does Wedding Crashers Hold Up?". Hopefully, the sequel will address this especially given the fact that it looks like John and Jeremy will be returning to their old ways years later after their respective marriages end.
RELATED: HAUNTED MANSION: INTEREST IN TIFFANY HADDISH AND LAKEITH STANFIELD TO STAR AND EXCITING STORY DETAILS: EXCLUSIVE
Wedding Crashers opened to positive reviews from critics when it debuted in 2005. Wedding Crashers grossed over $33.9 million in the first weekend domestically, opening second at the box office. Wedding Crashers eventually earned over $285 million worldwide. With stars Vince Vaughn and Owen Wilson attached and the characters now divorced, Wedding Crashers 2 is set up to not only be full of ridiculous comedy, but family and heart. With Wedding Crashers 2 diving into their past and John facing the fact that his actions led to his daughter growing up without a father.
Wedding Crashers 2 will be directed by David Dobkin and is written by Evan Susser, Van Robichaux, and Lauren Morelli. Wedding Crashers 2 is scheduled to begin filming this September. Are you a fan of Wedding Crashers? Are you looking forward to Wedding Crashers 2? What do you think about the story details and new characters for Wedding Crashers 2? Leave your thoughts in the comments below or on our social media.
KEEP READING: LOKI STAR OWEN WILSON SHARES HOW TOM HIDDLESTON METHODICALLY PREPARED HIM FOR THE NEW SERIES