Clark Gregg, beloved actor behind the legendary Phillip J. Coulson has taken to social media to promote his upcoming appearance in Marvel's What If…?.
What If…? is an animated Disney+ MCU series written by A.C. Bradley and directed by Bryan Andrews. The revolutionary anthology TV series follows a different corner of the Marvel multiverse each week. This week's episode will feature Phillip J. Coulson, Black Widow and Nick Fury in an adaptation of The Avengers Prelude: Fury's Big Week.
Marvel's promotional Twitter account for What If…? released two character posters for Lake Bell's Black Widow and Samuel L. Jackson's Nick Fury. Clark Gregg retweeted this post, teasing Agent Coulson's animated debut and return to the MCU. Check out their post below.
COULSON WILL RETURN TO THE MCU IN MARVEL'S WHAT IF…?
The original comic was an eight-chapter comic book miniseries written by Eric Pearson and Chris Yost. Fury's Big Week followed Nick Fury, Agent Coulson, Black Widow and even Hawkeye through the events of every Phase 1 film except for Captain America: The First Avenger and The Avengers. This prelude comic book ties Phase 1 together amazingly well, and if What If…? episode three follows the simple premise of the original series, fans of the early MCU are in for a treat this week.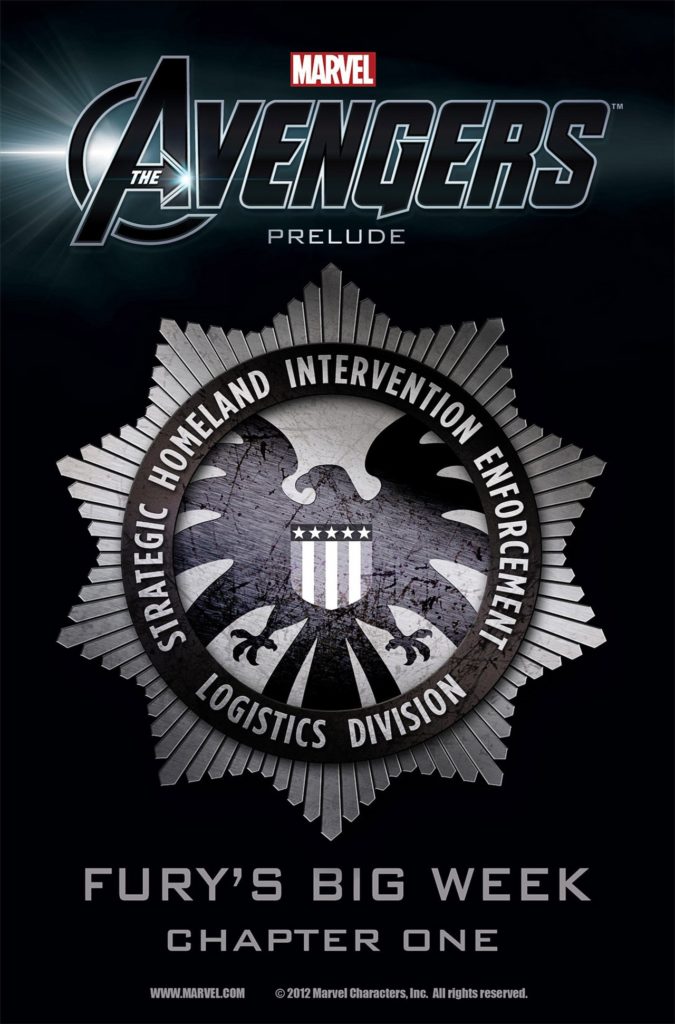 Lake Bell has done some magnificent voice work for DC as Poison Ivy on Harley Quinn, so her performance as Black Widow should be fantastic. Watching Bell's Widow interact with Clark Gregg's Coulson and Samuel L. Jackson's Fury will surely make S.H.I.E.L.D. fans very happy. It's unknown how large of a role Gregg will have in the episode, but it's worth noting that the character has a very strong presence in the comic book version of Fury's Big Week.
Phil has been sorely missed by the Agents Of Shield fanbase since the series concluded with season seven in the August of 2020. Before starring on the hit MCU TV series on ABC, Clark Gregg portrayed Agent Coulson in Thor, Iron Man I & II, and The Avengers. Clark Gregg pulled double duty during season six of Agents Of Shield's run, as Phil also appeared alongside Nick Fury in the MCU prequel film, Captain Marvel.
COULSON WILL STAR IN AGATHIE CHRISTIE INSPIRED EPISODE OF WHAT IF…?
In July, What If…? Executive Producer Brad Winderbaum spoke with TotalFilm about the Disney+ show. Winderbaum likened episode three to a work of the cherished author Agatha Christie.
Then we have a great Agatha Christie episode. It takes place in this obscure point of detail that only hardcore fans know called 'Fury's Big Week'.

– Brad Winderbaum
The combined inspiration from the queen of detective stories and the wonderful Avengers prelude should make for a truly unique episode of What If…?. Fury's leading role in this exciting episode will help to prime audiences for the upcoming MCU show, Secret Invasion, which Nick Fury will star in. Fury's future in the MCU, as well as the future of S.H.I.E.L.D. as a whole could be hinted at in this week's episode.
Agent Coulson has long united the TV and film sides of the Marvel Cinematic Universe, moving back and forth from project to project. What If…? continues this tradition in episode three, uniting the hearts of Coulson fans across the globe once again. Phillip J. Coulson, as always, is there for us. Coulson lives.
Stay tuned for more coverage on the unfolding cinematic journeys of Agent Coulson and Nick Fury continue on Wednesday, August 25th, 2021. Let us know if you're excited about Coulson's return in the comments below or on our social media!
KEEP READING: SPIDER-MAN NO WAY HOME: JB SMOOVE BOLDLY REVEALS RETURNING VILLAIN HE'S MOST EXCITED TO SEE