What If…? is Marvel Studios' next Disney+ show based on the beloved and popular comic book series of the same name. In the comics, each issue depicts a crucial moment in the Marvel Universe and slightly alters it and plays it out in one issue. While this comic series was wildly popular for Marvel, I don't think anyone ever thought it would be adapted for film or television.
At San Diego Comic-Con 2019, it was announced that What If…? would be getting its own show and not long after that, a second season was confirmed. Even after viewing two trailers, Marvel fans had concerns about this venture and whether it would work.  Well, I had the opportunity to preview the first 3 episodes of What If…? and I am happy to report that it surpassed my expectations. If this show isn't on your radar yet, it should be. The series is well written and includes great voice acting and exceptional animation.  Overall, the show is fantastically crafted so let's look at some of the individual elements that really stood out.
What If…? Official Trailer
Kevin Feige and his team took a big risk adapting this beloved comic series into animated form, and despite some doubters, the risk payed off. The animation is first rate. The graphics were creative, the characters realistic, and the presentation was fluid and consistent throughout. The comic series fans will be delighted because it truly feels like you are watching the comics come to life.
Beyond the animation, quite possibly the biggest draw and surprise of this series is that many MCU actors returned to reprise their roles as their respective characters. Fans will enjoy voice acting from several favorites including Hayley Atwell as Peggy Carter/Captain Carter, Tom Hiddleston as Loki, Chris Hemsworth as Thor and the late Chadwick Boseman as T'Challa/Star Lord. 
RELATED: WHAT IF…?: TOUCHING MEMORIES OF CHADWICK BOSEMAN AND ORIGIN OF NEW STAR LORD T'CHALLA
In some scenes, the voice acting felt a bit odd and disjointed. This was most likely due to some mediocre voice direction and should not be attributed to the actors themselves. Overall, the voice acting was pretty good, but there are some small issues that should be worked out for the second season
The stories in this series are well written and while some of the dialogue is taken from the original films, the new dialogue matches well and is incorporated seamlessly. The writing is funny and tonally accurate to what Marvel fans have come to expect. I loved how the writers incorporated the inclusion of some surprise characters without it feeling forced or shoehorned into the narrative.
Probably my biggest concern going into the show was how the narrative would adapt to the changes in the story. I'm happy to report that it works very well and it's almost like you weren't watching a different version of the story. This is most evident in the 'Captain Carter' episode where it retells Captain America: The First Avenger, but with Peggy becoming the super-soldier instead of Steve. The story works so cohesively and everything feels so natural and nothing feels changed.
RELATED: WHAT IF…?: INTRIGUING NEW DETAILS FOR CAPTAIN CARTER AND STEVE ROGERS' HYDRA STOMPER
The first 3 episodes of What If…? are thoroughly enjoyable and its a pleasant surprise how it all came together. Bringing back the original cast members from the films was crucial to this project and will elevate the series to a whole new level of popularity.
Overall, I think that Marvel fans will really enjoy this, as will people who are being introduced to it for the first time. I foresee fan theories running rampant as people try to figure out how these stories will affect the timeline, especially after the game changing season finale in the new  Loki series.
This Marvel anthology works really well, and it is the perfect format for these stories to be told. While I haven't seen the full first season yet, I am already excited for season 2.  
9/10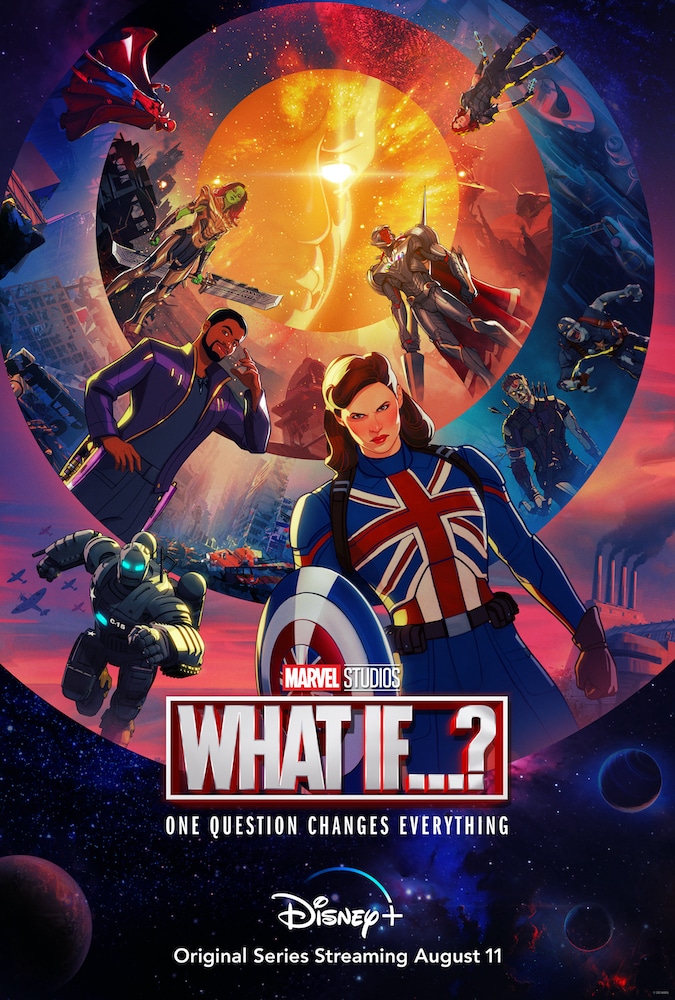 What If…? releases August 11th on Disney+. It stars Jeffrey Wright as Uatu The Watcher and guest stars over 50 MCU actors reprising their roles through voiceovers. What did you think of the first episode? Let us know your thoughts in the comment section below or over on our social media!
KEEP READING: WHAT IF…? HEAD WRITER REVEALS CHARACTER SELECTION AND HOW MARVEL ZOMBIES EPISODE WAS CREATED