Fan-favorite animated character Cad Bane is rumored to make his long-awaited live-action debut in the next live-action Star Wars series, The Book Of Boba Fett
Fans are eagerly awaiting the next Star Wars live-action series, The Book Of Boba Fett, which is scheduled to debut on Disney Plus in December. The Book Of Boba Fett was unexpected, but a very welcome surprise for Star Wars fans at the end of The Mandalorian's second season. The post-credit scene saw Boba and Fennec Shand take Jabba the Hutt's palace and throne from Bib Fortuna who seems to have taken control after Jabba's death. As Boba Fett takes Jabba's throne with Fennec at his side it seems to indicate that the bounty hunter will be making a play for power in the criminal underworld.
There have been rumors of The Mandalorian characters making an appearance on the upcoming series including Cobb Vanth, Greef Karga, Migs Mayfield, and Din Djarin himself. There have also been rumors that one of Boba Fett's bounty hunter allies, Bossk, could make his return during the upcoming series and now there is another name to add to this ever-growing list. LRM Online has reported that Cad Bane will be making his live-action debut in The Book Of Boba Fett.
RELATED: AHSOKA: RUMORED SHORTLIST FOR LIVE-ACTION SABINE WREN REVEALED FOR MIND-BLOWING DISNEY+ SERIES
Cad Bane became a fan favorite character during his first appearance in The Clone Wars and regularly popped up to stir up trouble for the Republic and the Jedi. He has worked for Darth Sidious, Jabba the Hutt, and Count Dooku during the Clone War. Bane proved himself a skilled bounty hunter and fighter, managing to take on some of the most powerful Jedi including Obi-Wan Kenobi and Anakin Skywalker. The bounty hunter also has an interesting history with the two stars of The Book Of Boba Fett which could be exciting if he does appear on the new series.
CAD BANE'S HISTORY WITH BOBA FETT AND FENNEC SHAND
Cad Bane was last seen on The Clone Wars being arrested for an attempted assassination of the Chancellor, but he finally made his long-awaited return in the first season of The Bad Batch. Cad Bane was hired by the Kaminoans to bring them the clone Omega, but he was thwarted by fellow bounty hunter Fennec Shand.
Fennec had been hired to protect Omega and faced off against Cad Bane in an impressive fight. Omega managed to escape and rejoin the Bad Batch, but what was notable about Cad Bane's appearance is it establishes he was still active after the Clone War ended and that he had at least one run-in with Fennec Shand when she was a rookie bounty hunter.
RELATED: THE BOOK OF BOBA FETT STAR PROCLAIMS SERIES WILL REVEAL WHERE BOBA HAS BEEN SINCE EMPIRE STRIKES BACK
Cad Bane's history with Boba Fett is a bit more complicated especially because it was never actually explored on screen. In a scrapped story arc Cad Bane and Boba Fett were going to team up to rescue a child on Tatooine from Tusken Raiders with the seasoned bounty hunter mentoring Boba. Cad Bane would be revealed as an old friend of Boba's father Jango Fett. A number of other bounty hunters would have been included in this arc and Boba would have finally donned his iconic armor.
The partnership would eventually sour, leading to a duel between Cad Bane and Boba Fett where both bounty hunters would actually shoot each other. This duel would reveal how Boba Fett got the infamous dent in his helmet seen in the original Star Wars trilogy. And based on The Bad Batch it looks like this story could turn out to be canon.
When Cad Bane made his return in The Bad Batch he sported a plate on his head that he didn't previously have to seem to indicate he survived the duel. This seems to indicate that Boba Fett and Cad Bane's history did in fact happen although off-screen and would undoubtedly come into play assuming Cad Bane does make an appearance on The Book Of Boba Fett.
RELATED: LEAKED FOOTAGE OF THE MANDALORIAN GAME REVEALED
Cad Bane's history with both Boba Fett and Fennec Shand opens up a lot of possibilities for the infamous bounty hunter. Much of Cad Bane's life post-Clone Wars is still a mystery which makes him an ideal character to bring back in the new series with the creators able to explore his time after the war without the many parameters that other characters have. Cad Bane's live-action debut is something fans have been wanting for years. And with his long-awaited return in The Bad Batch Cad Bane is primed to finally make his live-action debut.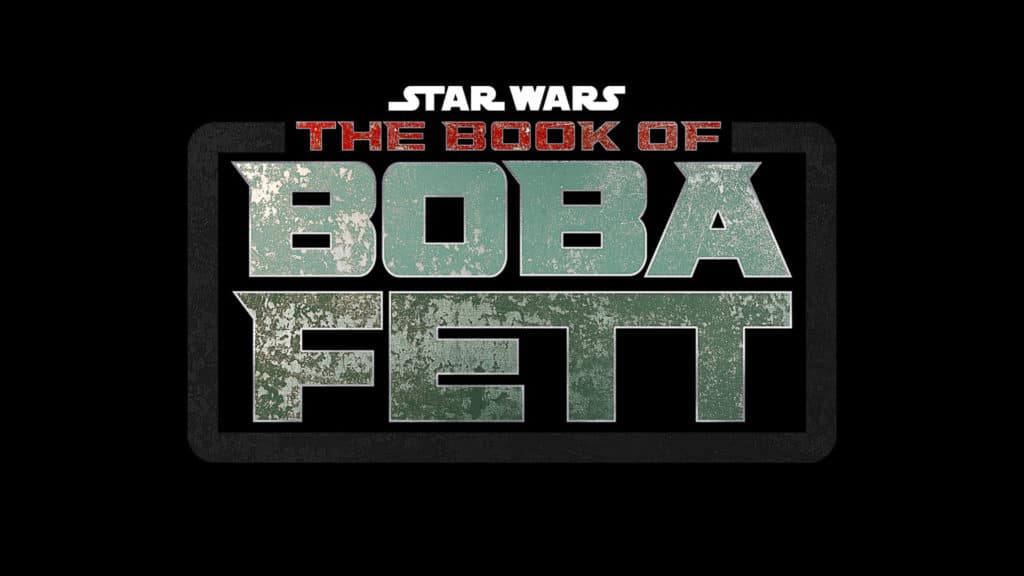 Are you excited about The Book Of Boba Fett? Do you want to see Cad Bane make his live-action debut? Who would you want to see play Cad Bane? Leave your thoughts in the comments below or on our social media and check back with The Illuminerdi for more Star Wars and The Book Of Boba Fett news.
Source: LRM Online
READ MORE: STAR WARS BOUNTY HUNTER BOSSK RUMORED TO MAKE SURPRISE APPEARANCE IN THE BOOK OF BOBA FETT