Morbius can't seem to catch a break!
The film has been delayed to April 1st, 2022 (no joke). It's in its fifth or sixth delay and it was just weeks away! However, this isn't for the usual reasons like production troubles or COVID-19. Reports are now saying that it wasn't actually due to the rising Omicron variant but rather because Spider-Man: No Way Home is over-performing at the box office.
Morbius Looms in Spider-Man's Shadow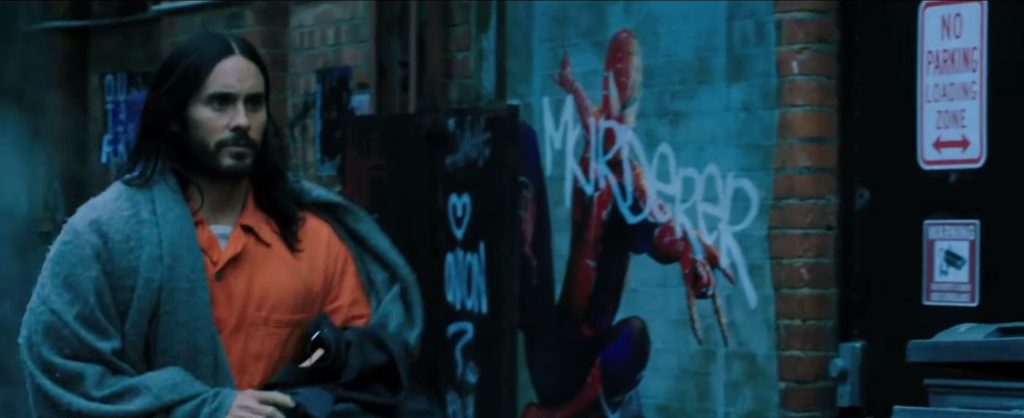 According to a new report from Deadline, the success of the multiversal threequel was the reason for the delay. Spider-Man: No Way Home has grossed over $1B worldwide and is the first film since the pandemic to do so. This makes complete sense in the grand scheme of things as No Way Home is slated to open for many more countries in the coming weeks and will diminish Morbius' box office numbers.
RELATED: Spider-Man: No Way Home Swings Past Explosive $500 Million Domestic Box Office
This could also be an important time to reshoot some things before release. Last month, our friends over at Murphy's Multiverse reported that Michael Keaton was reshooting scenes for the film and possibly adding new ones in. With the second trailer confusing fans as to which universe the film takes place in, now would be the perfect time to film a Spider-Man cameo or even just additional scenes to clarify things.
From a financial perspective and a business perspective, this also is a good move for Sony to make. By putting Morbius in Q2 of 2022, it will make the quarter's numbers look better on paper. Plus, if it was really due to the ongoing Omicron surge, Uncharted would have been delayed as well but since that releases in February and No Way Home will have left most theatres by then, Sony will keep it there for now. But, Morbius now releases on April 1, 2022, and stars Jared Leto as the titular character.
What do you think of Spider-Man causing Morbius's delay? Are you still excited to watch it? Which universe do you think he's in? Let us know in the comments below and share all your thoughts and theories with us on Twitter.
Source: Deadline, Murphy's Multiverse
KEEP READING: 'Spider-Man: No Way Home' Concept Artist Tweets a Possible Look at Tom Holland in An Epic Symbiote Suit