Netflix released a teaser trailer for Adam McKay's new movie Don't Look Up, which sees Leonardo DiCaprio and Jennifer Lawrence attempting to save the Earth.
Don't Look Up is one of the highly anticipated movies of 2021, marking the latest movie by Anchorman and Vice writer-director Adam McKay. It's a sci-fi dark comedy-drama about "two low-level astronomers who embark on a media tour to warn mankind of an approaching comet that will destroy Earth," and it has a ridiculously stacked cast led by Leonardo DiCaprio and Jennifer Lawrence.
Aside from DiCaprio, and Lawrence, this movie also stars Meryl Streep, Jonah Hill, Rob Morgan, Cate Blanchett, Timothée Chalamet, Ariana Grande, Kid Cudi, Tyler Perry, Mark Rylance, Himesh Patel, Matthew Perry, Chris Evans, Tomer Sisley, Melanie Lynskey, and Ron Perlman.
Don't Look Up Is An Unconventional "End Of The World" Movie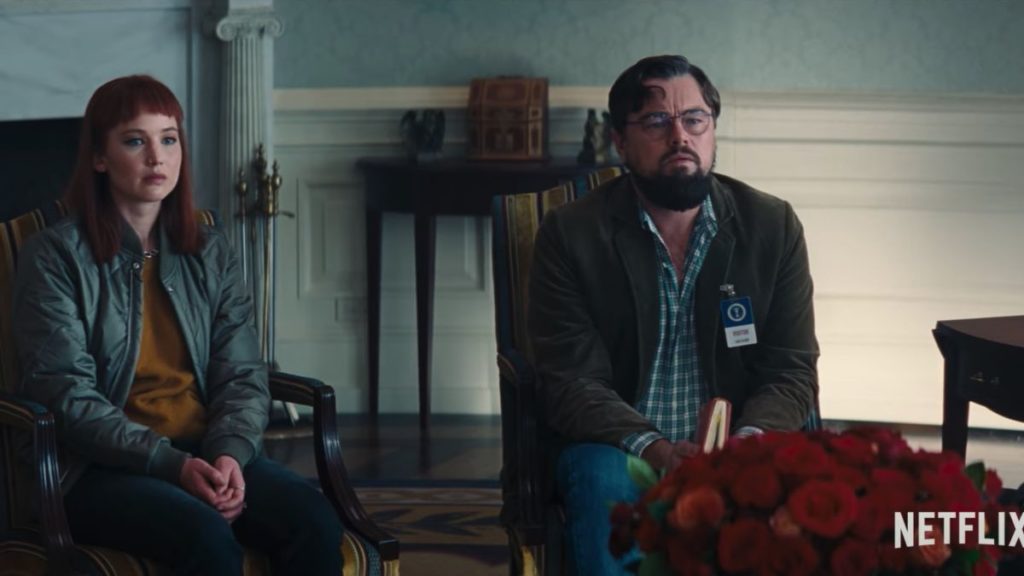 We have plenty of movies about the end of the world and within that, some of them have been about an asteroid being on a collision course with Earth, films like Armageddon, Deep Impact, recently Greenland, etc. Now with Don't Look Up, director Adam McKay is trying his hand at the end of the world story about a comet that is threatening to destroy the planet.
RELATED: SILVER SURFER: OSCAR WINNER ADAM MCKAY STILL INTERESTED IN DIRECTING "INCREDIBLE" PROJECT FOR MARVEL STUDIOS
The only problem here is, when Kate Dibiasky (Lawrence), an astronomy grad student, and her professor Dr. Randall Mindy (DiCaprio) try to warn the world about the incoming global threat, no one really seems to be taking it seriously. Watch the first trailer for Don't Look Up below.
Generally, when we see movies about the end of the world the action taken by the characters in the story is either escaping or destroying the threat before it's too late. Don't Look Up seems different because it spends time with the characters that go on a giant media tour to warn mankind about the extinction-level trouble of the planet. The story focuses on our lead characters explaining to the modern world which is filled with politics, social media-obsessed public, and ignorance of facts and science, and where everyone takes this kind of information lightly and superficially.
Director McKay is clearly taking a satirical approach to the end of the world story with this movie. In the teaser, DiCaprio and Lawrence try to have a serious conversation with the President of the United States (Streep) and one of her advisors (Hill), only to be met with exasperation.
Adam Mckay has done both comedy and drama films. Even in his serious dramas, he maintains a fun comedic entertainment value. In his recent films, McKay has dabbled with the satirical approach to real-life people and events with the likes of the 2018 biopic Vice and the 2015 financial crisis movie The Big Short. They have a very specific tone that no one else often does. He combines humor and seriousness into one form.
Earlier this year in an interview, McKay said that the tone of Don't Look Up falls somewhere between his 2010 cop comedy The Other Guys and The Big Short. He also said that this movie will be much lighter than Vice and in fact, be even more comedic than The Big Short.
The teaser looks interesting and has McKay's trademark style. It surely feels like a mix between McKay's The Big Short and usual asteroid threat stories. Since it is a teaser, apart from the leading duo we only got few glimpses of the rest of the cast. It is exciting to see Leonardo DiCaprio in this kind of story, doing something different yet again. He once again has a completely different look from any of his previous roles. The pairing of DiCaprio and Jennifer Lawrence looks cool.
Both Vice and The Big Short were nominated for many awards including Best Picture at the Academy Awards. Mckay won an Oscar for Best Adapted Screenplay for The Big Short. This new movie is definitely aiming to be an awards contender next year. We will have to wait and see how this film will turn out for McKay, he sure has a lineup of A-list actors to back this up.
The synopsis for Don't Look Up suggests even more struggles that the lead duo has to face as they try to deal with the 24-hour news cycle and social media in the six months leading up to the comet's impact.
Don't Look Up: Netflix's Official Synopsis
Kate Dibiasky (Jennifer Lawrence), an astronomy grad student, and her professor Dr. Randall Mindy (Leonardo DiCaprio) make an astounding discovery of a comet orbiting within the solar system. The problem — it's on a direct collision course with Earth. The other problem? No one really seems to care. Turns out warning mankind about a planet-killer the size of Mount Everest is an inconvenient fact to navigate.
With the help of Dr. Oglethorpe (Rob Morgan), Kate and Randall embark on a media tour that takes them from the office of an indifferent President Orlean (Meryl Streep) and her sycophantic son and Chief of Staff, Jason (Jonah Hill), to the airwaves of The Daily Rip, an upbeat morning show hosted by Brie (Cate Blanchett) and Jack (Tyler Perry). With only six months until the comet makes impact, managing the 24-hour news cycle and gaining the attention of the social media obsessed public before it's too late proves shockingly comical — what will it take to get the world to just look up?!
This is an unsubtle way of illustrating how the leaders of the world and those who should be providing us with valuable information treat what should be regarded as important news. This is also like a metaphor for all major issues faced by the earth that seem to be glossed over in favor of more sensational headlines.
Even McKay's Anchorman 2: The Legend Continues aimed the dawn of the 24-hour news cycle alongside some of the filmmaker's trademark absurd comedy. But with "Don't Look Up," he appears to be going more comical topical satire than usual with a tone that comes to mind like the recent "Jojo Rabbit" film. Hopefully, this will be just as good as McKay's previous comedy-drama films.
Are you excited to see Netflix's Don't Look Up? What do you think of the teaser trailer? Are you a fan of Adam McKay's movies? Let us know your thoughts in the comments below or on our social media and be sure to come back to The Illuminerdi for more movie news!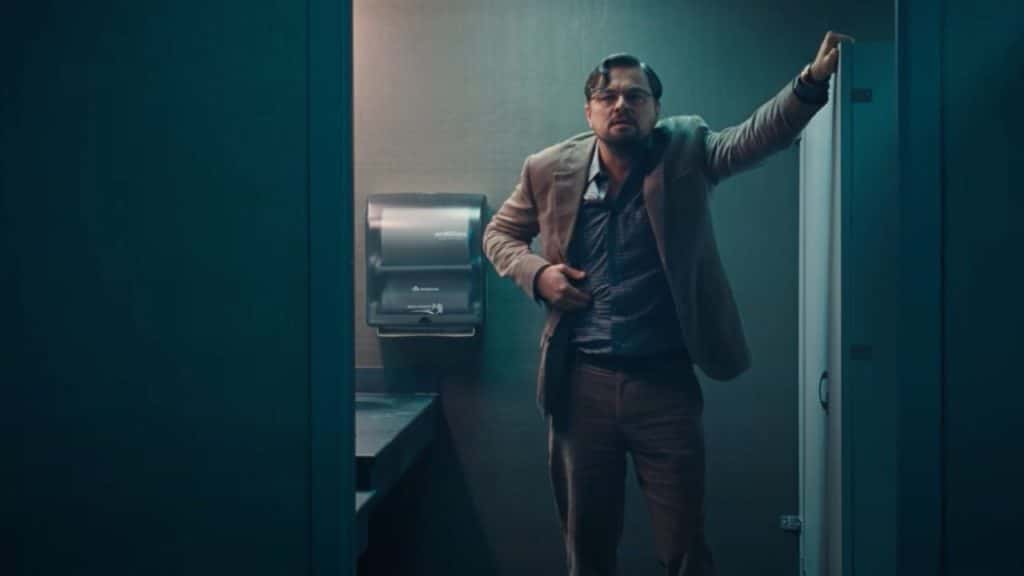 Don't Look Up is an original story by McKay and David Sirota. The film is scheduled to receive a limited theatrical release on December 10, prior to streaming on Netflix on December 24, 2021.
KEEP READING: THE MATRIX RESURRECTIONS HAS RISEN! WATCH THE MIND-BLOWING TRAILER NOW!