Star Wars Visions is a truly new experience for Star Wars fans. With nine original episodes telling unique Star Wars stories using the anime medium Star Wars Visions is an exciting new Disney Plus series. Star Wars Visions is not a part of the canon Star Wars saga which allowed the creators to dive into some truly unique stories including episode 2, Tatooine Rhapsody. Tatooine Rhapsody follows a young band as they attempt to save one of their own from Jabba The Hutt and Boba Fett.
In a recent interview with Murphy's Multiverse Star Wars Visions producer and Lucasfilm VP of Franchise Content James Waugh and Star Wars Visions producer Kanako Shirasaki revealed how Tatooine Rhapsody, one of the most surprising Star Wars Visions episodes, came to be. Kanako Shirasaki explained how they approached some of the top anime studios to be part of Star Wars Visions.
"We wanted to showcase different Japanese anime styles. So we went to different studios with different histories and backgrounds to show the diversity of anime. We reached out and asked them to submit a pitch. I think they sent a brief idea of their episode. Some studios sent multiple ideas."
Star Wars Visions features nine episodes all telling unique new Star Wars stories and each episode features a different anime style. Star Wars Visions leans into the anime medium in not only the animation styles, but the storytelling. James Waugh talked a bit about not only the variety in the episodes, going from The Duel which has clear Kurosawa influences to Tatooine Rhapsody a "rock opera."
RELATED: FUNIMATION ANNOUNCES THRILLING SLATE FOR FALL 2021 ANIME SEASON
"We had always knew we wanted a diverse array of creators. We really worked hard on cracking Visons' framework to allow for fun celebratory swings and unexpected things you can only get from the anime medium. We saw The Duel first and thought, "This is unbelievably beautiful." I ended up seeing Tattooine Rhapsody and went, "Whoa. We're doing a rock opera now?" As that slowly went into script, that turned into a wonderful story."
STAR WARS VISIONS PRODUCERS TALK ABOUT GROUNDING THE EPISODE IN STAR WARS WITH CHARACTERS LIKE BOBA FETT AND JABBA THE HUTT
Tatooine Rhapsody follows a rock band made up of different aliens and droids including a Hutt and a former Jedi Padawan. One aspect of this episode that is interesting is how it incorporates established Star Wars characters like Jabba The Hutt, Bib Fortuna, and fan favorite Boba Fett into the narrative. James Waugh explained how bringing in these characters and setting it on Tatooine, a planet Star Wars fans are very familiar with, helps to ground this Star Wars Visions episode in the established world of Star Wars.
RELATED: DISNEY+ DAY: THE WALT DISNEY COMPANY ANNOUNCES NEW "HOLIDAY" ON NOVEMBER 12 TO THANK SUBSCRIBERS WITH NEW CONTENT, FAN EXPERIENCES, AND MORE
"It was really their pitch. We help ground it in Star Wars because their storytelling was so appropriate for that point in the timeline and was dealing with things that were established. We knew we could ground it in known fiction because their characters were so well rendered and fresh."
Tatooine Rhapsody incorporates these established characters into the episode, including Boba Fett who is voiced by Temuera Morrison who will be starring as the famed bounty hunter in the highly anticipated Book Of Boba Fett, but the character design is a completely new take. But the core of the episode fighting for your people and rebelling against a corrupt authority is at the heart of Star Wars. Kanako Shirasaki talked a bit about how the character design left them skeptical at first, but the punk rock feel of the episode and how it fits the tradition of Rebels in Star Wars was part of what made this episode a success.
RELATED: CAD BANE RUMORED TO MAKE HIS EXCITING LIVE ACTION DEBUT IN THE HIGHLY ANTICIPATED BOOK OF BOBA FETT SERIES
"The initial pitch of the character design was different from what you normally see in Star Wars and that made us skeptical. But it turned out great. I think the Star Wars story about rebels fit in with the punk rock attitude of the episode."
Because Star Wars Visions is outside Star Wars canon the creators were able to explore ideas and concepts that are new to Star Wars including Tatooine Rhapsody. Tatooine Rhapsody is one of the more unexpected episodes of Star Wars Visions. The rock opera manages to fit into the world of Star Wars not only with the inclusion of characters like Jabba The Hutt and Boba Fett, but the rebellious nature of the young band who are willing to risk their own lives to save one of their own. Tatooine Rhapsody, like the other eight episodes, is a fun new take on what Star Wars can look like when seen from a new perspective.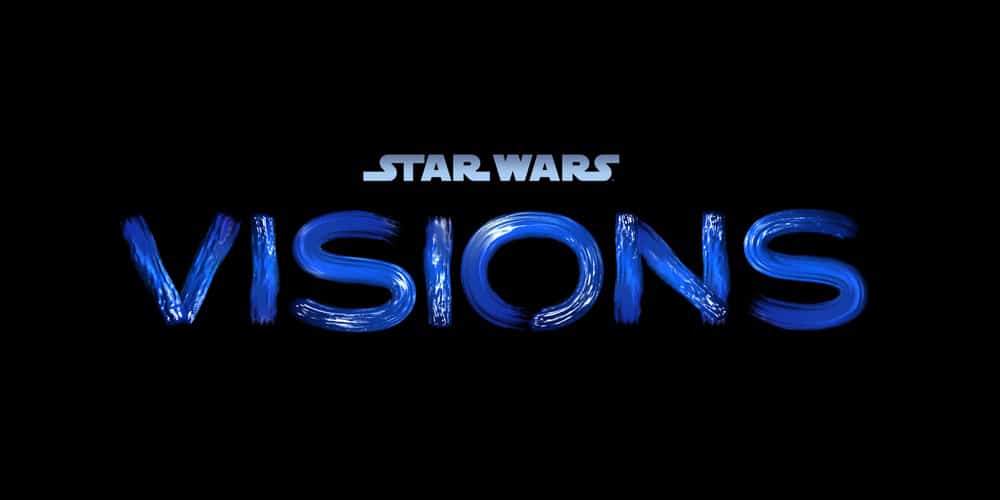 All nine episodes of Star Wars Visions are available on Disney Plus now. Which episode of Star Wars Visions was your favorite? What did you think of Tatooine Rhapsody? Were you surprised to hear Temuera Morrison reprise his role as Boba Fett in the episode? Leave your thoughts in the comments below or on our social media and check back with The Illuminerdi for more Star Wars and Star Wars Visions.
Source: Murphy's Mutitverse
KEEP READING: STAR WARS VISIONS REVIEW: ACTION-PACKED ANTHOLOGY EXPANDS THE UNIVERSE IN EXCITING NEW WAYS