X-Men star James McAvoy gives his thoughts on the future potential of the X-Men franchise now that it's in Marvel Studios' hands.
It's been a while since Disney acquired 20th Century Fox in 2019. Since that point, the countdown for the X-Men and other related characters to be brought into the expansion of the Marvel Cinematic Universe has officially begun.
RELATED: THE MUTANTS: MARVEL STUDIOS IS OFFICIALLY BRINGING X-MEN INTO THE MCU
Fans everywhere have been scratching their heads trying to figure out how the mutants will emerge in the MCU. However, don't be too concerned, it seems that we'll all find out soon enough. Fox held on to the X-Men franchise for over 20 years, producing several movies that varied in quality with the last two movies being absolutely horrendous. Now, the Mutants are back home where they belong at Marvel Studios and the big boss, Kevin Feige, is responsible for relaunching them on the big screen. Only time will tell what the future has in store for the X-Men.
James McAvoy On Marvel Adapting the X-Men For The Big Screen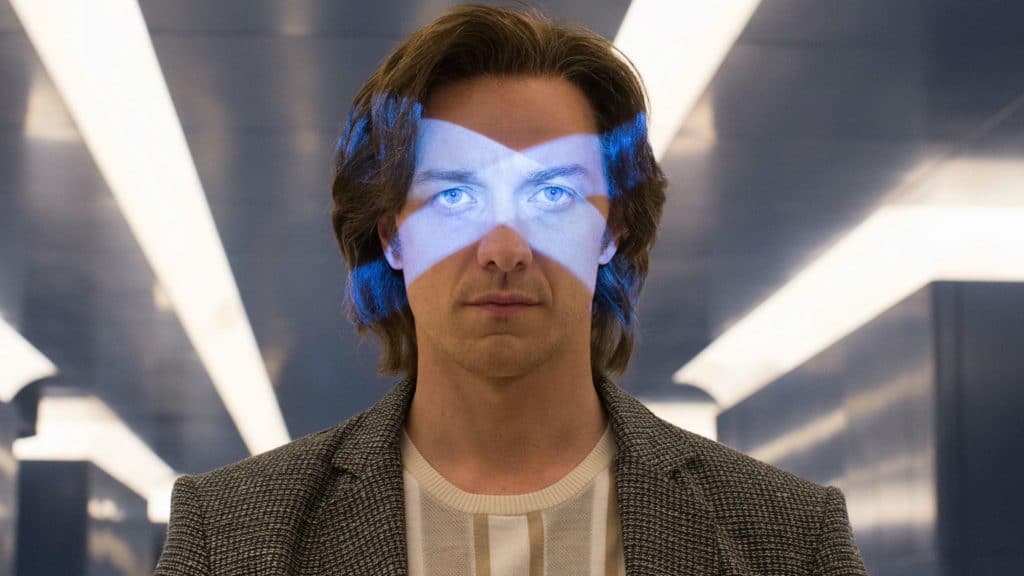 In an interview with Comicbook, former Professor X, James McAvoy, weighed in and he wants to know what's going on just like the rest of us.
"They're clever people. They're so good at putting their stuff together. They'll figure out where to do it, but that might not involve people who've done it before. It might be a complete reimagining. And as a fan, I'm down for that as well and I'd be excited to see what happens next. If what happens next involves us, then that could be cool, but I'm not sure what way they're going to go with it, basically. But as a fan, I'm excited to see whatever way they go."

James McAvoy
RELATED: DISNEY AT RISK OF LOSING SPIDER-MAN, IRON MAN & OTHER AVENGERS' RIGHTS WITH NEW LAWSUIT
Hugh Jackman is content with leaving his past as Wolverine. Recently, rumors of Professor X making a cameo appearance in Doctor Strange In The Multiverse of Madness have been circulating. Assuming those rumors are true, could it be McAvoy reprising the role, would he be interested in doing so, or, like Jackman, is he ready to move on?
I'm all about doing good stuff, and when I got asked to play Charles the first time, it was good stuff. It was good writing, and I was excited. If people offer me good writing, I'm always going to be excited, but I do feel like I've had a good ending with Charles and I got to explore some really good stuff, particularly in the first two movies that I did for him as a character.

So if my time is done, I'm happy with the time that I spent and the time that I was given and if good writing comes in and people want to do stuff with me, I'll always be open to that, but it's got to be good.

James McAvoy
I think it's safe to say that James McAvoy is in no particular rush to reprise his role as Professor X. If McAvoy is not involved and Patrick Stewart, who in early 2020 implied he had met with Feige and turned down the opportunity to play Charles again, was indeed telling the truth, it may be a completely different actor portraying Professor X in the Doctor Strange sequel, inline with James McAvoy's comments about the MCU's mutants being a complete reimagining.
We don't have confirmation which Professor X is going to show up in Multiverse of Madness, assuming that he is, but regardless you can expect to see new actors as the iconic mutant superheroes in the inevitable reboot. What do you think about all of this? Share your thoughts with us in the comments. If you like what you've read, and can't wait for more, don't forget to follow us on our social media. Thank you for reading and in the words of Mystique, "Mutant, and proud."
KEEP READING: HOW BLACK PANTHER: WAKANDA FOREVER COULD BRING THE AMAZING UNDERWATER KINGDOM OF ATLANTIS TO LIFE IN THE MCU
Source: Comicbook.com, Digital Spy, via Murphy's Multiverse