Two weeks before it hits theaters and HBO Max, Dune, drops an epic final trailer.
Already gaining praise and success at the international box-office, Dune is about to be release in the United States soon. To celebrate that, Warner Bros. has released a jaw-dropping new trailer.
Dune Final Trailer
We get to see some new footage and one critic quote. The score and the editing really make it feel like an absolutely epic beginning. It also really sets the tone with the phrase, "This is only the beginning". As someone who has read the book and seen the film, I can only agree with that.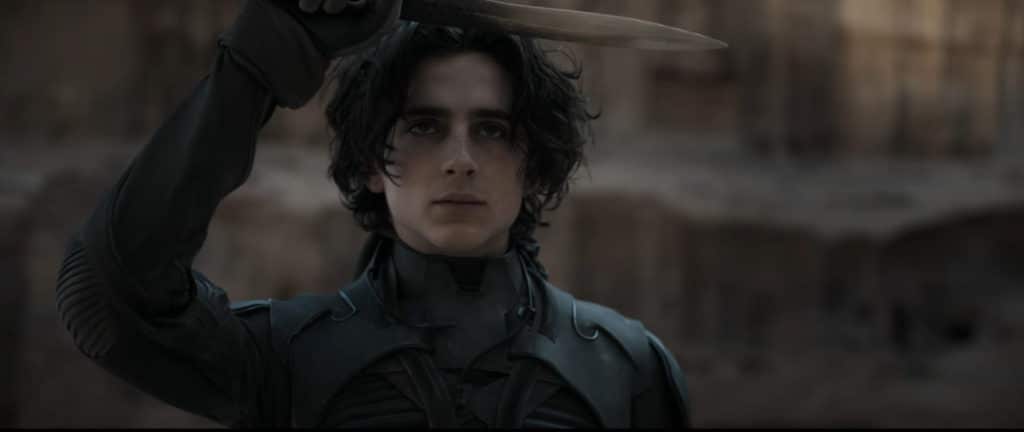 Dune is directed and co-written by Denis Villeneuve and stars Timothée Chalamet, Rebecca Ferguson, Oscar Isaac, Stellan Skårsgard, Josh Brolin, Jason Momoa, Sharon Duncan-Brewster, Zendaya, Dave Bautista, Chang Chen, David Dastmalchian and Javier Bardem.
Dune hits U.S. theaters and HBO Max October 22, 2021. What do you all think? Are you excited for the film? Have you seen it already? if so, how did you like it? Let's discuss everything in the comments down below and on our Twitter.
KEEP READING: HIT MONKEY: WATCH THE INSANE NEW TRAILER FOR MARVEL'S NEWEST ANTI-HERO NOW
Source: WB