It is with a heavy heart that I report the passing of Brian Goldner, the Chairman and CEO of Hasbro, who shepherded their success for the past two decades.
On October 10th, 2021, Hasbro announced the medical leave of Brian Goldner and the subsequent appointment of Rich Stoddart as the interim CEO.
Two days later, they announced his passing with a weighted sorrow.
Brian Goldner's Life And Hasbro Legacy
The company wrote some important words about their CEO's passing:
"Since joining the Company more than two decades ago, Brian has been the heart and soul of Hasbro. As a charismatic and passionate leader in both the play and entertainment industries, Brian's work brought joy and laughter to children and families around the world. His visionary leadership, kindness, and generosity made him beloved by the Hasbro community and everyone he touched. On behalf of the Hasbro family, we extend our deepest, heartfelt condolences to his wife, daughter, and entire family."

Rich Stoddart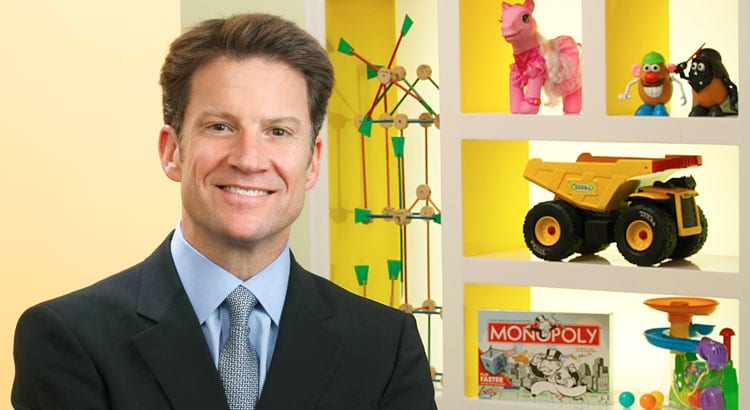 Brian Goldner, 58, began his tenure at with the team in 2000 and was instantaneously recognized as a truly talented leader with a brilliant mind in the industry. In 2008, he was appointed CEO, then became Chairman of the Board in 2015. He was a vital factor in making the Company into the global play and entertainment leader it is today, molding a strategic Brand Blueprint to deliver the best play and storytelling experiences all across the globe.
RELATED: WHY SUPER SENTAI AND POWER RANGERS ORIGINALS SHOULD BE USED IN THE FUTURE OF THE BRAND
Through his blood, sweat, and mind, he expanded the Company beyond toys and games into television, movies, digital gaming, and so many more mediums, to ensure the company's iconic brands reached every consumer of every demographic. The culmination of his pioneering strategy was the 2019 acquisition of independent entertainment studio eOne. Mr. Goldner served on the Board of Directors of ViacomCBS and was the Chair of the Compensation Committee. Mr. Goldner and his wife Barbara were passionate advocates for improving systems of care for vulnerable members of society.
"Brian's passing is a tremendous loss for Hasbro and the world. Brian was universally admired and respected in the industry, and throughout his over twenty years at Hasbro, his inspiring leadership and exuberance left an indelible mark on everything and everyone he touched. A mentor and friend to so many, his passion and creativity took Hasbro to new heights. Our love and thoughts are with his wife, daughter, and family during this extraordinarily sad time."

Edward M. Philip, Lead Independent Director of Hasbro's Board of Directors
I have been subscribed to Hasbro's Investors' page for nearly a year now. I have virtually attended live broadcasts of their meetings, conferences, etc. From what I have observed, he had the ability to see the big picture, a trait that's often overlooked. I do believe he was a visionary, he had big plans for G.I. Joe, Transformers, Power Rangers, Magic: The Gathering, Dungeons and Dragons, and even My Little Pony. I hope to see all those plans come to fruition, but I trust that Hasbro will do right by him, and honor his legacy.
On behalf of everyone here at the TheIlluminerdi, I would like to offer our sincerest condolences to all of Brian Goldner's family, friends, and employees. Thank you, Brian, for giving everyone the freedom to be a kid again.
KEEP READING: ICYMI: DC FANDOME GOT A NEW TRAILER. LET'S TALK ABOUT IT.
Source: Hasbro via Businesswire