DC Fandome has been a extravaganza of insights, news, and reactions, with one of the highlights being insight into new series Naomi.
After a conversation between young star Kaci Walfall and The Flash mainstay Candice Patton, which peeled back some of the layers of the representative of CW's next generation of superheroes, DC FanDome showcased the first clip of Naomi.
RELATED: WATCH THE INCREDIBLE SHAZAM: FURY OF THE GODS BEHIND-THE-SCENES VIDEO FROM DC FANDOME
Aside from Kaci Walfall as the title character, a young teenager who has access to powers like super strength and durability as well as many others, the cast includes Alexander Wraith, Cranston Johnson, and Camila Moreno.
Naomi's First Look
The DC event gave us a look at Walfall as our new heroine as she learns of her new powers.
We see Naomi as she is in school and learns of a event involving Superman. It is fun to see her secretly skateboarding to the event. We see her pass out and the man of steel fly by her. The show looks to be a good addition to the CW's list of DC shows. The series will continue to show off the diversity and creativity of Naomi and DC.
The official synopsis for the series is as follows:
The series focuses on Naomi McDuffie (Kaci Walfall) and follows her as she unravels the origins of a supernatural event that rocks her small hometown of Port Oswego. Naomi's journey will take her to the "heights of the Multiverse" as she navigates her high school life and the origin of where she really comes from. Ava DuVernay and Jill Blankenship serve as series writers and executive producers under DuVernay's ARRAY Filmworks, while Amanda Marsalis executive produced and directed the pilot episode.
What do you think of this new show? Have you been reading Naomi? Are you excited to see it on the CW? Comment below and on our social media channels and make sure you stay with The Illuminerdi for more news and content.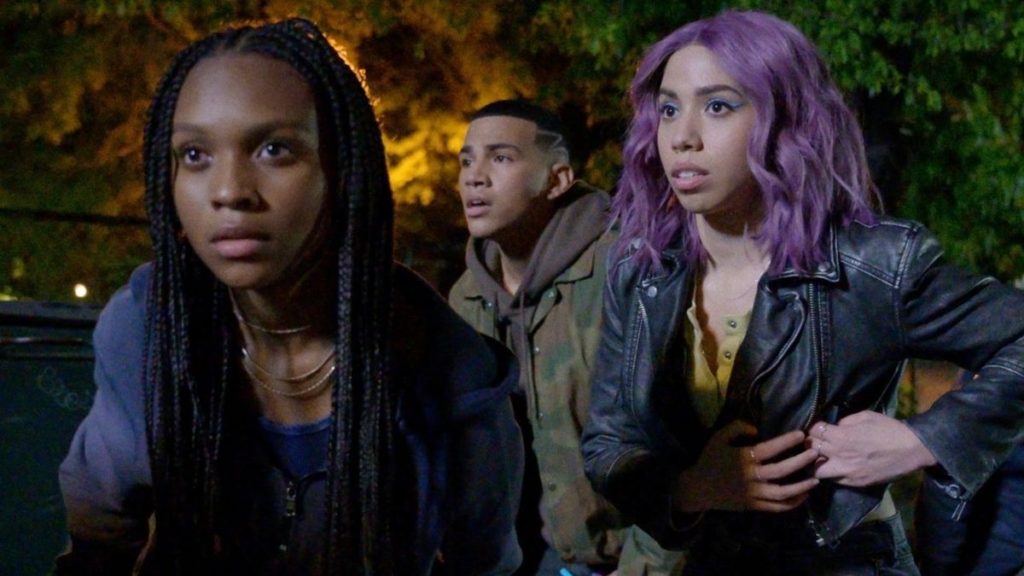 KEEP READING: BLUE BEETLE BREAKING NEWS: NEW CONCEPT ART REVEAL AND STAR XOLO MARIDUENA CLAIMS SUPERSUIT IS DC'S BEST YET