Halloween Kills director David Gordon Green recently spoke out about the dual-release format of the slasher film and fan's reaction to the shocking death in the movie.
Halloween Kills spoilers lie ahead, so consider this your official warning if you haven't already seen the film.
HALLOWEEN KILLS: DIRECTOR DAVID GORDON GREEN SEEKS TO UNRAVEL HADDONFIELD IN SLASHER SEQUEL
Director David Gordon Green (Halloween, Halloween Kills, Halloween Ends) closed this film off with one of the franchise's most shocking and emotionally driven murders to date.
Speaking about the death of Karen Nelson, Green stated that,
I have to say that when we were engineering Halloween Kills, we didn't know exactly where it was going. We were kind of unraveling this community, unraveling the generations of Strode women, and then organically that happened.

My co-writers, Danny McBride, and Scott Teams, and I just, when we got to the point of resolve, we'd kind of had this almost like climactic cathartic moment with Judy Greer's character and violence at that point shifts to be almost abstract and the narrative gets more emotional than it does logical. We knew it, Michael got the best of us and there we were. So how people are going to respond to that, I don't know. I do say, until two weeks ago, I'd never seen the ending of this film with an audience.

It was very exciting because I adore the test screening process and learning about my film and the structure and where people laugh when they're scared, how it all works. The way this film ends was always a mystery until a point when it was myself and our editor, Tim Alverson and the Blumhouse executives, Jason, and Cooper, and Ryan, and we were just talking about what we felt selfishly, collectively was the right out to, it's not exactly a cliff hanger, but it's leaving us unresolved and anticipating a final chapter. And this just, it felt honest.

-David Gordon Green, Director of Halloween Kills
HALLOWEEN KILLS: GREEN SAYS "MICHAEL GOT THE BEST OF US"
The developmental path for the Blumhouse Halloween quadrilogy was never set in stone or mapped out from day one. Creative decisions were made with the goal of going deeper into the Strode bloodline, and into the mentality of Haddonfield itself. The stories of the Strodes, Haddonfield and Michael Myers have always been tied together, but never before have they been so intrinsically bonded.
RELATED: HALLOWEEN KILLS AT THE BOX-OFFICE CARVING UP A GRISLY $50 MILLION OPENING WEEKEND
Karen's story winds down shortly before her death, as she quietly takes in the horrific events of Halloween and Halloween Kills. Believing Michael to be dead, Judy Greer's character heads to the old Myers' house. As she stares out the window reflectively, perhaps trying to see what Michael sees in Haddonfield, the Essence Of Evil rises. The cinematography and perspective shifts to Michael's singular vision, a vision of death and a return to his childhood home.
HALLOWEEN KILLS: MICHAEL MYERS' TERRIFYING POWER IS UNRIVALED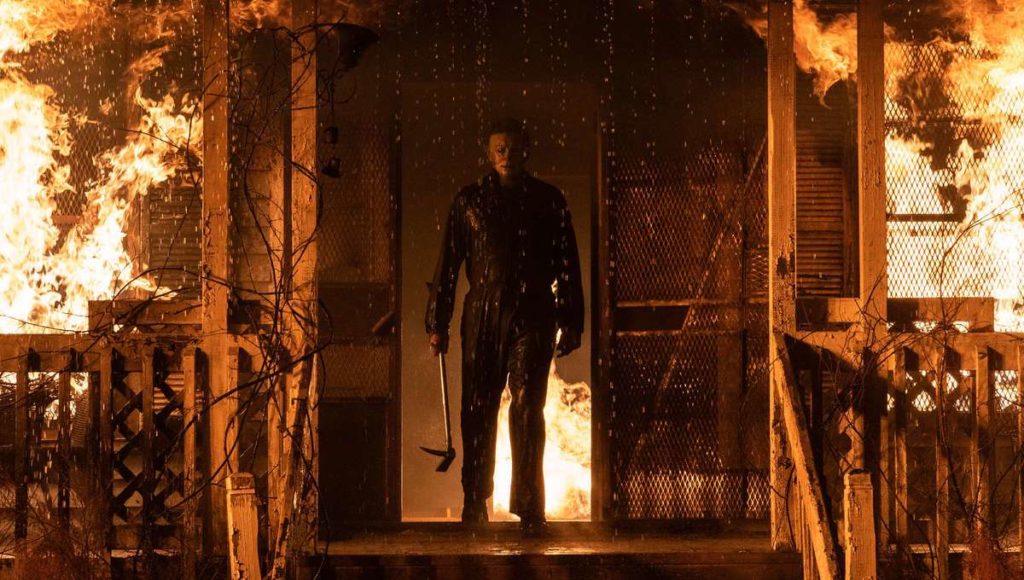 Unfortunately for Karen, she stands unwittingly at Michael's finish line. Gordon talks about how the violence becomes abstract in these final moments, and this is exemplified in the gory, destructive final scene, where Michael slashes through Karen as if she were a piece of paper. Myers is THE driving force behind Halloween Kills, something Green is aware of, even admitting that "Michael got the best of us". Only truly special fictional characters can drive a script through sheer gravitas, and this proves that Michael Myers is undoubtedly the king of the slasher genre.
RELATED: DIRECTOR DAVID GORDON GREEN TALKS ABOUT THE TRAUMA FUELING THE TOWN IN HALLOWEEN KILLS
Halloween Kills seems to be pleasing audiences, if the 72% audience Tomatometer on Rotten Tomatoes is anything to go off of. Hopefully the film continues to reach audiences in the manner that Green described above as it continues it's theatrical run. Halloween Kills is also available to stream on Peacock at no additional cost to subscribers.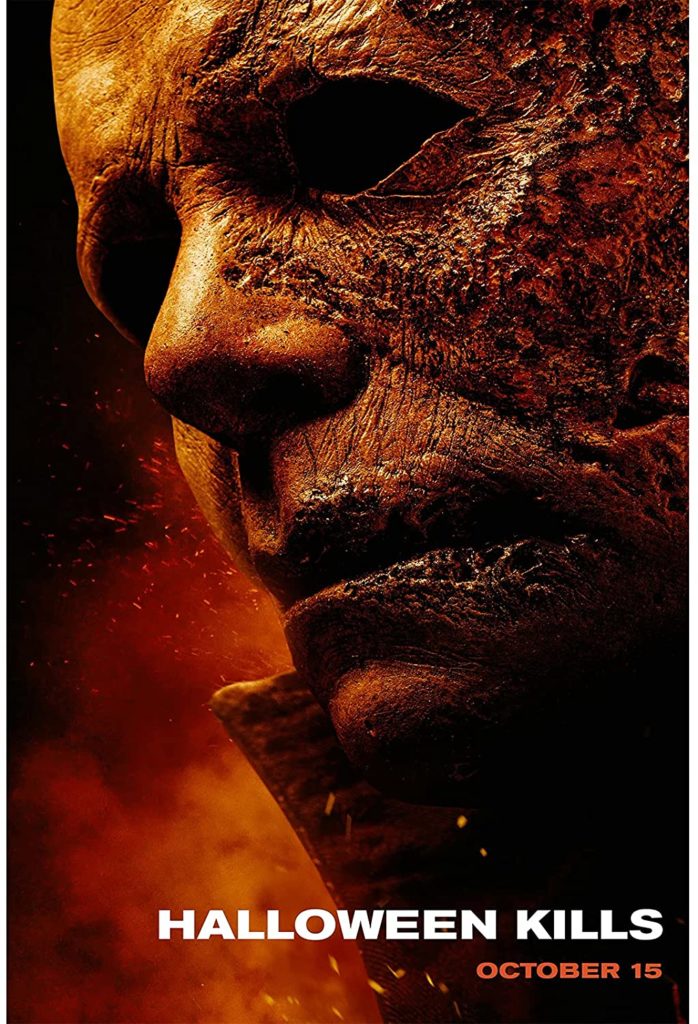 Halloween Kills stars Jamie Lee Curtis, James Jude Courtney, Judy Greer, Andi Matchitak, Anthony Michael Hall, Kyle Richards, Dylan Arnold, Robert Longstreet, Will Patton and Omar Dorsey. The slasher is directed by David Gordon Green, featuring a script from Green and longtime collaborators Danny McBride and Scott Teems. What did you think of Karen's death in Halloween Kills? Let us know your thoughts in the comments below or on our social media!
KEEP READING: HALLOWEEN KILLS: MICHAEL ANTHONY HALL AND KYLE RICHARDS TALK ABOUT TAKING THE FIGHT TO MICHAEL MYERS