Halloween Kills was released in theaters and on Peacock this Friday, October 15th. 
As the weekend of October 15th-17th comes to a close, Halloween Kills is expected to bring in just over $50 million dollars at the box-office. Peacock streaming numbers have not been released at this time, nor is that expected to change. 
NBCUniversal has been very quiet about viewership of their streamer. With little to offer outside of Halloween Kills, The Office, and most, but not all, of the Child's Play movies, it's no surprise that Peacock is dead last in the streaming wars. 
HALLOWEEN KILLS IS A THEATRICAL SUCCESS DESPITE SIMULTANEOUS STREAMING RELEASE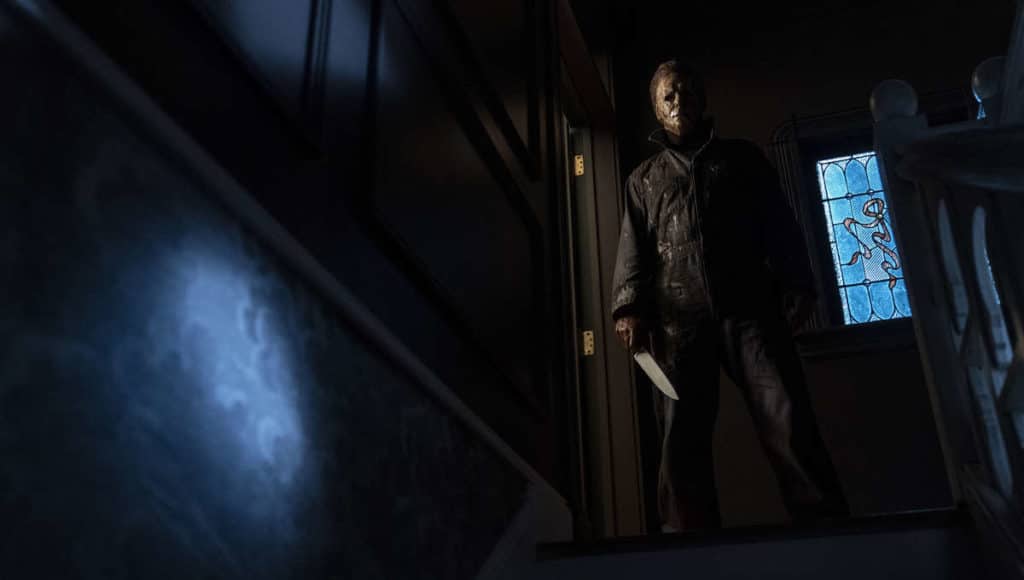 Halloween Kills had the strongest day-and date opening for a major blockbuster since Godzilla Vs. Kong, which grossed $32 million in its end of March opening. The first Blumhouse Halloween feature, Halloween (2018) opened to a sizable $76 million. Halloween (2018) earned over $250 million throughout its theatrical run, making it the most successful slasher movie in history. 
The Last Duel, Ridley Scott's theatrically exclusive competition fell to Michael Myers' blade, bringing in a disappointing $4.8 million this weekend. The medieval film had a budget of approximately $100 million, far more than recent horror release's reported budget of $20 million. 
RELATED: HALLOWEEN KILLS: MICHAEL ANTHONY HALL AND KYLE RICHARDS TALK ABOUT TAKING THE FIGHT TO MICHAEL MYERS
The Blumhouse Halloween installments have easily been the strongest performers of the Haddonfield franchise. The original Halloween (1978) domestic box-office total came in just shy of Halloween Kills opening weekend, with $47 million. The worldwide box-office haul for the John Carpenter directed feature came out to $70 million, only about $6 million short of the Halloween (2018) opening weekend. These numbers are not adjusted for inflation.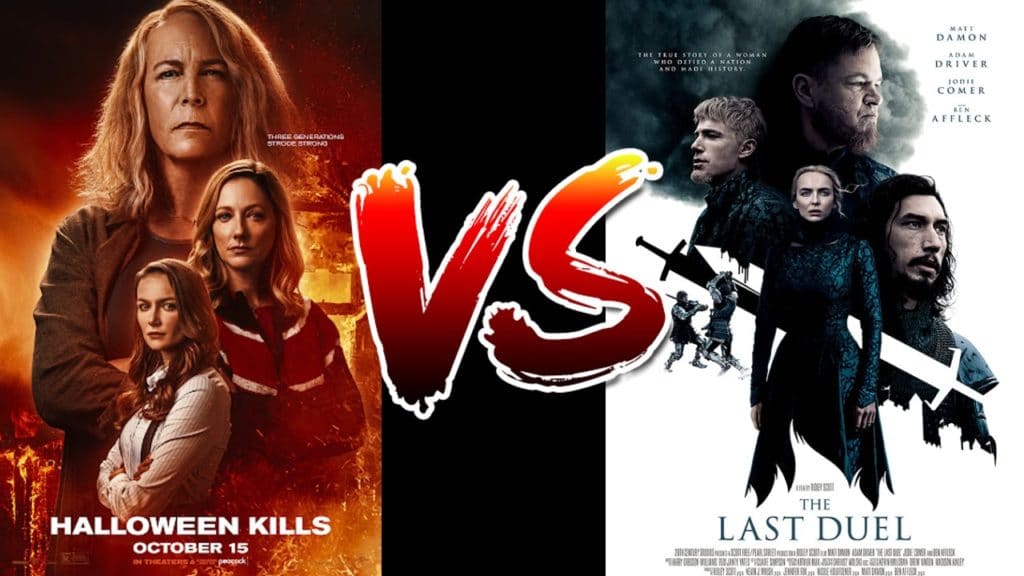 One has to wonder whether the pandemic, the day-and-date release, or negative reviews are most responsible for the $26 million dropoff in the opening weekend from Halloween (2018) to Halloween Kills.
Director David Gordon Green was responsible for moving Halloween Kills from a theatrical exclusive to a hybrid release. His goal was to ensure maximum exposure for the sequel, but with no Peacock data to analyze, it's unclear if this change brought about the film to a wider audience.
HALLOWEEN KILLS DIRECTOR PERSONALLY CHOSE THE SLASHER'S DAY-AND-DATE RELEASE STRATEGY
"It was my idea to do it. [Peacock] didn't approach me. I approached them…I, like everyone else, am a big believer in the theatrical experience. I think eventually I think there should be windows. I think Universal's strategy of the three-week window is a great strategy, but I had a bad distribution experience with Freaky. That movie is a great movie, and it didn't get seen because the distribution of it got all twisted up. My fault."

-David Gordon Green, speaking with Collider
Freaky, starring Kathryn Newton and Vince Vaughn, ultimately pulled in a measly $16 million at the worldwide box office. Halloween Kills has already proved successful, over doubling it's production budget and theoretically driving new subscribers to Peacock.
 With Denis Villeneuve's sci-fi epic Dune slated for release on October 22, Halloween Kills could be dethroned from it's number one box office position very soon. If Dune doesn't click with moviegoers, the horror film's legs may prove strong enough to carry the mega-slasher until November 5th's Eternals. 
HOW WILL THE SLASHER FLICK FARE AGAINST UPCOMING COMPETITION LIKE DUNE?
Marvel Studios offerings almost always dominate the box-office, so it's hard to picture Michael Myers metaphorically going toe to toe with Kingo and company in Eternals, especially since that will be Halloween Kills' fourth weekend since release. 
RELATED: DIRECTOR DAVID GORDON GREEN TALKS ABOUT THE TRAUMA FUELING THE TOWN IN HALLOWEEN KILLS
Halloween Kills stars Jamie Lee Curtis, James Jude Courtney, Judy Greer, Andi Matchitak, Anthony Michael Hall, Kyle Richards, Dylan Arnold, Robert Longstreet, Will Patton and Omar Dorsey. The slasher is directed by David Gordon Green, featuring a script from Green and longtime collaborators Danny McBride and Scott Teems.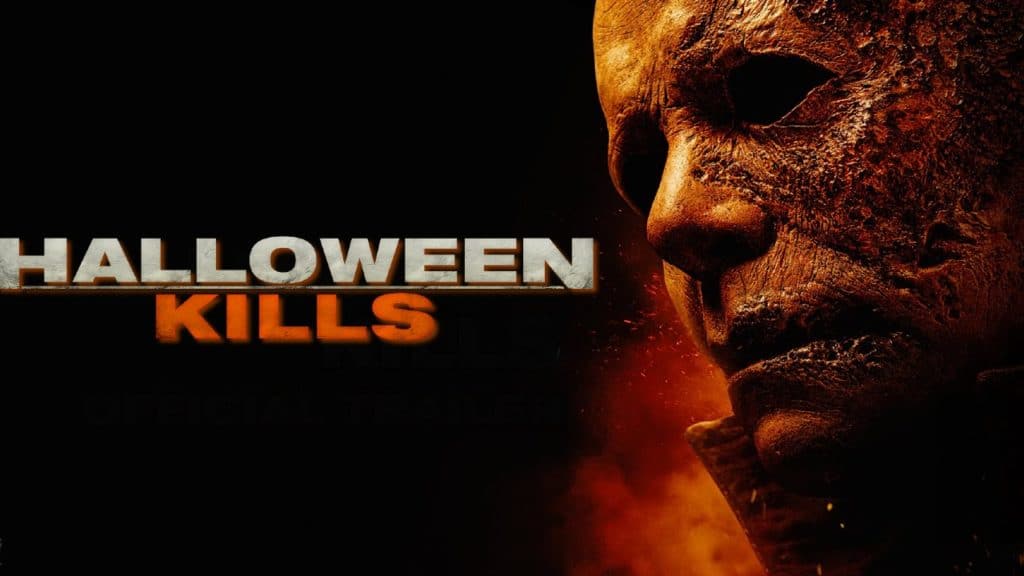 Stay tuned to The Illuminerdi for updates on Halloween Kills. Let us know what you think of Michael Myers' latest box-office performance in the comments below or on our social media! 
KEEP READING: HALLOWEEN KILLS REVIEW: THE GREATEST MICHAEL MYERS STORY EVER TOLD IS STILL A BITTER DISAPPOINTMENT
Source: CNN