Power Rangers Dino Fury is slowly becoming one of the franchise's most memorable and iconic seasons. From paying tribute to the past seasons, more in-depth focusing on the Morphin Grid, and also our first Female Green Ranger (Who is also the first represented LGBTQ Ranger in the series), this season is becoming a historic season with many great firsts.
After massive praise for season 1, Season 2 has been announced as being a Netflix exclusive. It was reported by Deadline that Netflix will be the US exclusive home for Season 2 of Power Rangers Dino Fury, and it will be released in Spring 2022.
RELATED: THE REMAINDER OF POWER RANGERS DINO FURY SEASON 1 RELEASED ON NETFLIX TODAY
This is somewhat not a surprise as Hasbro released all of the episodes of Season 1 on Netflix as of October 15th. This move is a new change for the franchise as the series used to air new episodes weekly every Saturday on channels such as Fox Kids, ABC Family, Jetix, and most recently Nickelodeon. With how successful shows shown exclusively to streaming services are, it is not a surprise that Power Rangers is doing the same.
Power Rangers Dino Fury Season 2 Details
This is what the report from Deadline according to Hasbro for the future of Power Rangers Dino Fury Season 2.
"The new season of Power Rangers Dino Fury will feature new characters, new weapons, new Zords (with unique Megazord combinations) and new vehicles including the Dino Fury Cycle and a T-rex-inspired motorcycle with blasters. Returning are the Dino Fury Power Rangers from Season 1: Zayto (Red Ranger), Ollie (Blue Ranger), Izzy (Green Ranger), Javi (Black Ranger), Amelia (Pink Ranger) and the newest recruit, Aiyon (Gold Ranger).

The series will pick up right where Season 1 left off, with the fate of Void Knight and Santaura revealed. Evil forces and influential villains will continue to disrupt the Dino Fury Rangers. Season 2 will also see Zayto and Aiyon discovering more about Rafkon, their home planet, the development of new and existing relationships, and the introduction of never-before-seen characters. Fans can also look forward to the reveals of new power-ups, including new Dino Boost Keys."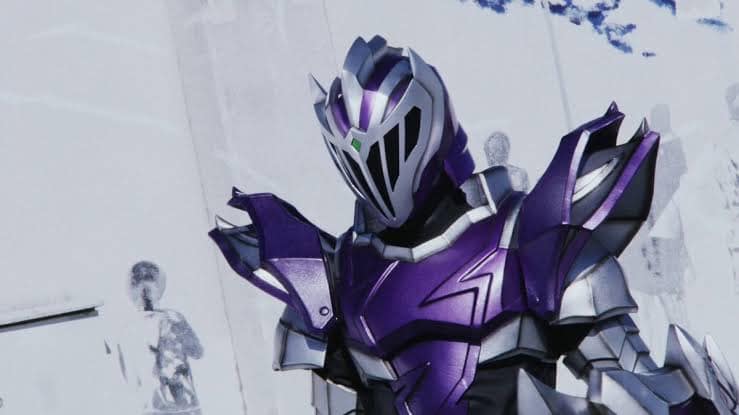 Power Rangers Dino Fury based on its Super Sentai Counterpart Kishiryu Sentai Ryusoulger was also considered a fan favorite in Japan and with fans. So it is not surprising that Dino Fury is met with the current same love and praise. With the show now becoming a Netflix exclusive, big things could be coming for the iconic long-running franchise.
Power Rangers Dino Fury stars, Russell Curry as Zayto the Red Dino Fury Ranger, Kai Moya as Ollie Akana the Blue Dino Fury Ranger, Hunter Deno as Amelia Jones the Pink Dino Fury Ranger, Tessa Rao as Izzy Garcia the Green Dino Fury Ranger, Chance Perez as Javier Garcia the Black Dino Fury Ranger, Jordon Fite as Aiyon the Gold Dino Fury Ranger, Jared Turner as Void Knight, and Jo Davidson as Solon.
All episodes of Season 1 are now available on Netflix. Season 2 will also premiere on Netflix in Spring 2022.
KEEP READING: 5 POWER RANGERS TEAMS YOU WILL NEVER SEE IN THE SHOW
Source: Deadline