Ron's Gone Wrong is 20th Century Studios newest sci-fi animated film set in the not so distant future where every kid has a B-Bot meant to help them make friends. Barney, an awkward middle schooler, finally gets his very own B-Bot, Ron, only for it to not work quite right. The animation style of Ron's Gone Wrong is unique and brings out the physicality of each character helping to truly make each character their own.
The Illuminerdi had the opportunity to attend the Ron's Gone Wrong virtual press conference where the directors spoke about the animation style, creating the world of Ron's Gone Wrong, and the score. Jean-Phillipe Vine, one of the directors, explained how the team decided on the animation style and the character design.
"Well, one of the big things was we wanted this world to feel stylized, gently stylized, but actually really plausible because we're trying to tell a story that communicates to kids figuring real lives out. It's a coming of age story in the era of social media, so we wanted it to feel like it had atmosphere and depth and richness. So, our design and animation style, it's definitely heightened, there's all that comedy rhythm and timing that we love and all the physicality, we amplify it.

The animators take all that reference footage and do great stuff with it. But at the same time, our characters are designed in a way that supports who they are and what their emotional…, you know, Donka is like a force of nature and full of love, and you just want to hug her. So, we've just designed her with that kind of lovely strength. So, it's all character driven. Good design has got to be character and story driven."
RON'S GONE WRONG DIRECTORS TALK ABOUT THE IMPORTANCE OF THE FILM'S SCORE
Co-director Octavio Rodriguez has worked on more than a few animated projects where music was key, like The Incredibles 2 and Coco. During the Ron's Gone Wrong press conference, he explained not only the importance of music in animation, but how it comes into play during the process.
"It's very important. I mean, we will start off with the storyboards and then go into animation. But in between all that stuff, we need to get a pacing and a sense of what that is with the music. And so, we all start with like the temp, within the edit. But then after a while, it's like, we need to get that inspiration, those moments, and of course, you got to see it in a theatre, which will give you a whole other kind of sensation. So, for us, yes, music is super important."
RELATED: 1ST TRAILER FOR LEAGUE OF SUPER-PETS REUNITES THE ROCK AND KEVIN HART IN A LOVABLE DC ADVENTURE
Director Jean-Phillipe Vine explained that writer and director Sarah Smith wanted Ron's Gone Wrong to have a "contemporary John Hughes" feel to it.
"Yeah, it's a massive storytelling device that just carries the ideas even deeper, and Henry Jackman was utterly incredible to work with, a total genius. And, Sarah gave him the note that this was going to be like a contemporary John Hughes. And that's really what you feel in this soundtrack. We couldn't be more chuffed, really."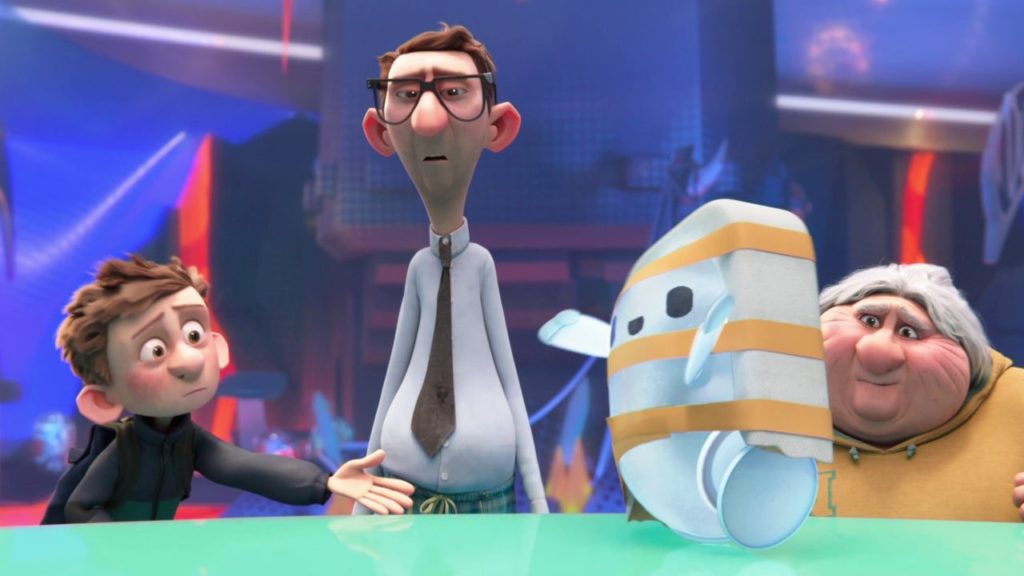 RELATED: ETERNALS STAR KUMAIL NANJIANI REVEALS HOW HE WAS TRICKED INTO BOLLYWOOD DANCE SEQUENCE IN NEW MCU EPIC
Writer and director Sarah Smith was quick to compliment composer, Henry Jackman, and how his score elevated Ron's Gone Wrong.
"I mean, working with Henry was the biggest blast ever. He's absolutely nuts and completely brilliant. And, I think we pushed him and pushed him, constantly kind of raising the bar for what we wanted with thematics and emotion and so on. And it's like he gives your movie back to you. And I know he's really proud of the score, and I'm really proud that he's really proud because I think he did some of his best work."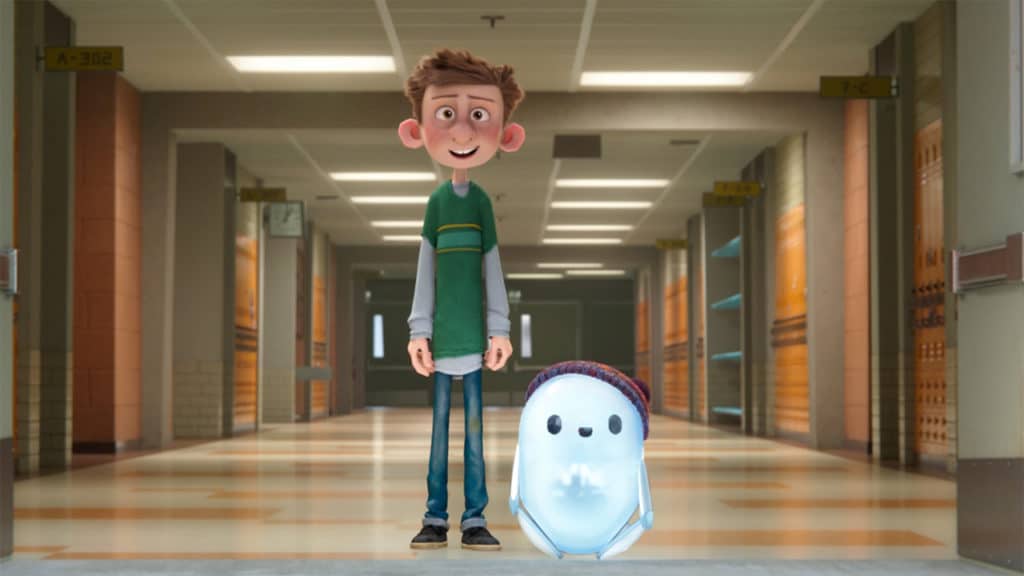 Octavio Rodriguez, who co-directed Ron's Gone Wrong, spoke about creating the world of Ron's Gone Wrong and the inspiration for the setting. Social media versus human connection is a huge part of the film's story and Octavio explains how that was a part of the inspiration for the world of Ron's Gone Wrong.
"The basis for us was trying to make it as grounded as possible and setting the tone over in San Francisco. I like the woods, because there's some beautiful pieces that we have with Barney and Ron, tumbling in the leaves and all. But I think the idea was just trying to find a way to ground it with the technology and the social networks and social media as a discussion, but finding a way to find a connection for us as well. So, it was important to us just to keep it simple in one way, but also having again, the technology that's in front of us."
RELATED: ETERNALS' KIT HARRINGTON EXPLAINS HIS CHARACTER'S REACTION TO BEING IN A SUPER LOVE TRIANGLE WHILE "REPRESENTING HUMANITY"
When Octavio was talking about creating the world of Ron's Gone Wrong he touched on something that is at the heart of films like this, "When you use something that is complex, you want to try to make it so that everybody can read into it and connect to it." Ron's Gone Wrong tackles big, important concepts that parents and children alike are concerned about, but being able to balance the complex ideas with a story that the whole family can enjoy is an impressive balancing act that Ron's Gone Wrong pulls off. This animation and the score are key to the success of Ron's Gone Wrong and making it stand out.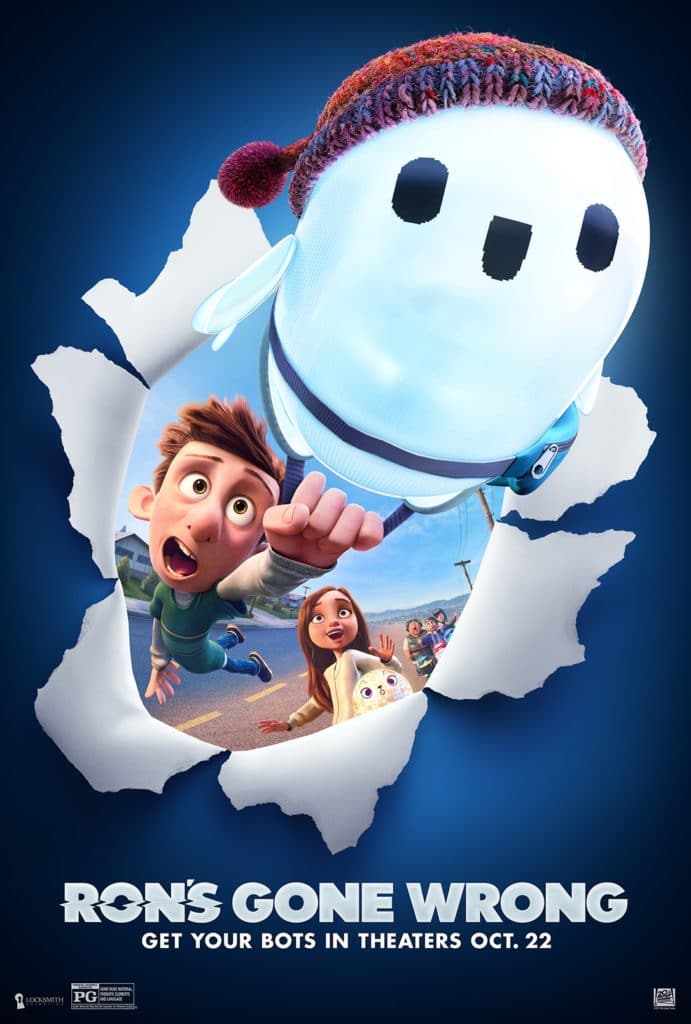 Ron's Gone Wrong hits theaters October 22, 2021. Are you excited to see Ron's Gone Wrong? Leave your thoughts in the comments below or on our social media.
KEEP READING: RON'S GONE WRONG: ZACH GALIFIANAKIS EXPLAINS HOW HE FOUND RON'S UNIQUE VOICE AND CREATOR REVEALS FILM'S INSPIRATION