The Estate is an overacted, wannabe The Wolf of Wall Street. Read more in our review below: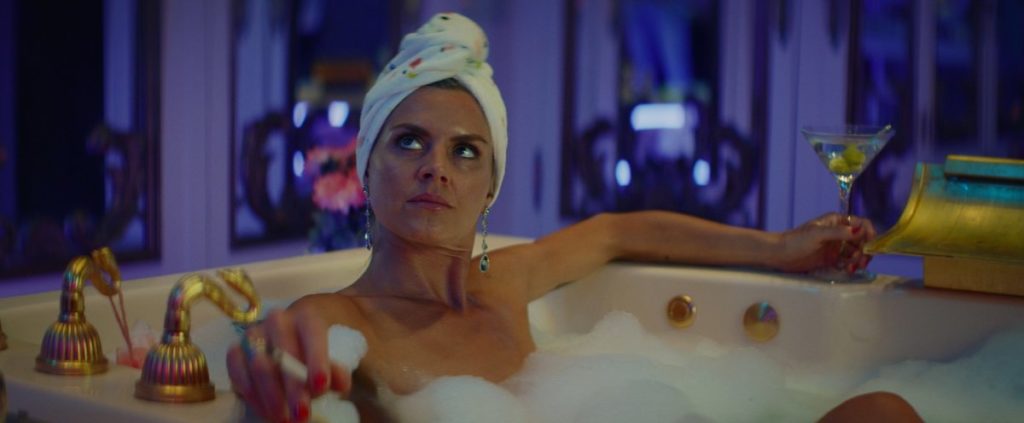 It is directed by James Kapner and written by and stars Chris Baker, as well as Eliza Coupe, Greg Finley, and Eric Roberts. The film is the debut for Baker and you feel that. While the screenplay is painfully average, you especially feel it during the amateurishly overacted scenes. Not just by Baker, but the rest of the cast as well. It also doesn't help that the characters are simply unlikeable, which further distances the viewer from the drama at hand. 
RELATED: THE LAST DUEL REVIEW: AN IMPRESSIVE RASHOMON STYLE TRUE STORY ABOUT THE HORRIFYING BRUTALITY OF THE MEDIEVAL ERA
The Estate's story stays predictable throughout the entire film. The only thing making it kind of interesting is the fact that it said to be based on a true story, but it isn't an adaptation, so it's a bit unclear how much of the film really happened.
The Estate is a boring, uninspired film that offers nothing interesting.
2/5
The Estate Official Synopsis
The Estate starts, when a narcissistic son (Chris Baker), yearning for a life of luxury, and his father's erratic gold-digging wife (Eliza Coupe) decide to kill their way into their inheritance, they employ the help of an absurdly handsome, mysterious hitman (Greg Finley), initiating a psychosexual love triangle that spirals into more than anyone bargained for. (Vertical Entertainment US)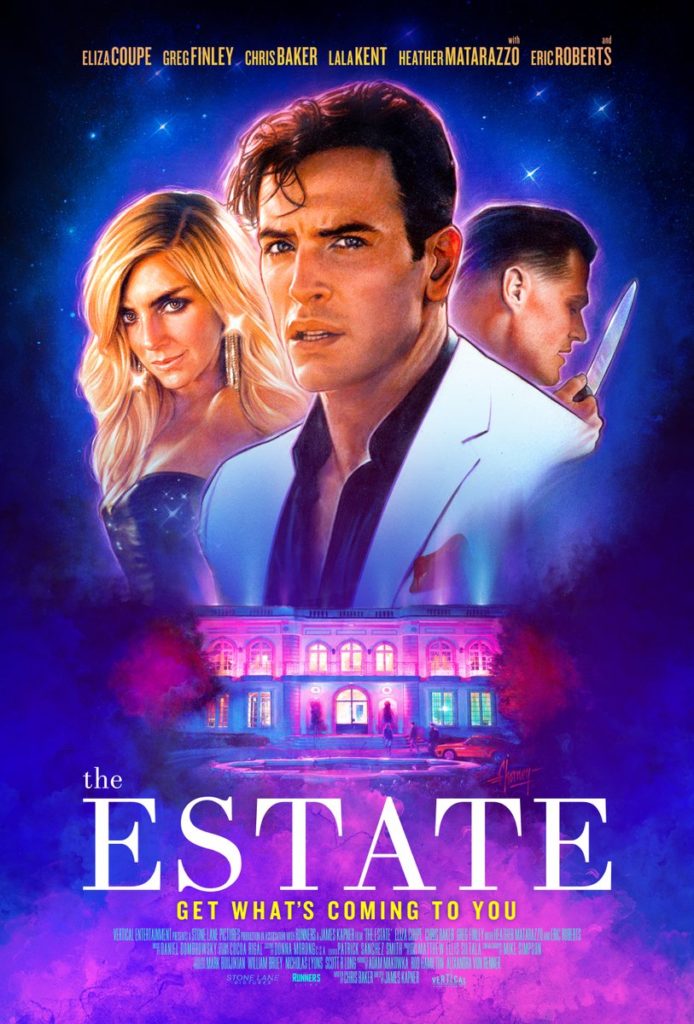 The Estate opens in theaters & VOD this Friday, Oct 22nd! What do you all think? Are you planning to watch it? Let's discuss everything in the comments down below and on our Twitter.
KEEP READING: DUNE REVIEW: DENIS VILLENEUVE'S MASTERFUL ADAPTION DOES SOURCE MATERIAL JUSTICE