When it was first reported that Alfred Molina'a Doc Ock would make a return in Spider-Man: No Way Home, fans were hyped. For one, the return of Doctor Octopus and Molina's iconic performance was a dream come true for fans. Plus, it indicated the possibility of a live-action Spider-Verse film.
All of the fans prayers and wishes has come true as Molina's Doc Ock made his triumphant reveal in the recent No Way Home trailer. To further the excitement of Doc Ock's return Empire Magazine just released new stills or images of No Way Home. One image shows the iconic villain pursuing Spider-Man, and the other featuring Holland having an epic pose with his Spider-Suit that was featured in his second Marvel Cinematic Universe solo film Far From Home.
RELATED: DID TOM HOLLAND JUST SAY SPIDER-MAN NO WAY HOME IS THE END OF THE FRANCHISE?
Additionally, Empire interviewed director Jon Watts, Executive Producer Kevin Feige, and Spider-Man star himself Tom Holland. All three of them teased the epic grand scale of the upcoming third film in Spider-Man appearance in the Marvel Cinematic Universe. With Watts even calling the film the Avengers: Endgame of Spider-Man films.
First Look At The 3rd Spider-Man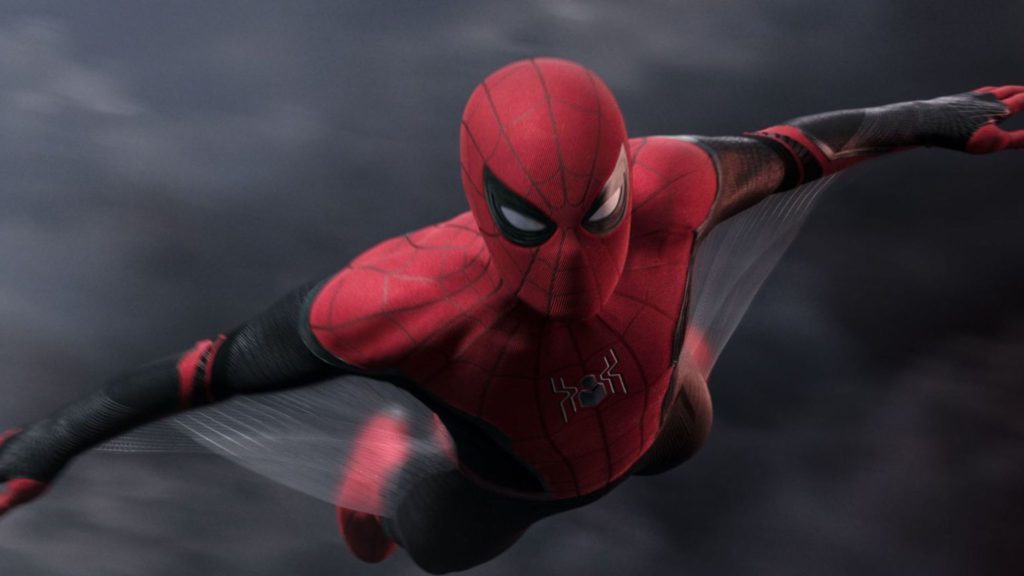 In the interview with Watts, he explained that "We're definitely trying to be ambitious,". The director then explained that "It's 'Spider-Man: Endgame.'
During Holland's interview the actor said that "When I was first pitched the idea, I was like, 'Wow, that would be awesome if we could pull it off.' Holland then added "But there's just no way it's going to work. You're just not going to be able to get everyone to do what they need to do. It's just not going to happen.' But it did happen. And it's crazy."
Then Feige during his portion of the interview explained that the return of Doc Ock was of importance and could not see another actor play the iconic Marvel villain. Fegie recalled that "I remember having discussions with Amy Pascal years ago. Do we want to revisit villains we've seen before?' No, let's do Vulture, and Mysterio, and characters we haven't brought to the screen before. But I remember thinking, 'How would you even do Doc Ock again?', because Alfred Molina is perfect casting. If you ever brought him back, it would have to be him somehow."
With the comments of Feige, Watts, and Holland it's safe to say that No Way Home will be the most ambitious and grandest Spider-Man film to date. Check out some of the pictures on the Empire site.
OFFICIAL SPIDER-MAN: NO WAY HOME PLOT SYNOPSIS
For the first time in the cinematic history of Spider-Man, our friendly neighborhood hero is unmasked and no longer able to separate his normal life from the high-stakes of being a Super Hero," "When he asks for help from Doctor Strange the stakes become even more dangerous, forcing him to discover what it truly means to be Spider-Man.
Spider-Man: No Way Home is set to be released exclusively in theaters on December 17, 2021. The film will star Tom Holland, Zendaya, Benedict Cumberbatch, Jacob Batalon, Marisa Tomei, J.B. Smoove, Benedict Wong, Alfred Molina, and Jaime Foxx. The film is written by Chris McKenna and Erik Sommers, along with cinematography by Mauro Flore and music by Michael Giacchino. No Way Home is produced by Kevin Feige and Amy Pascal. No Way Home is directed by Jon Watts.
What are you most excited to see in the Spidey's next adventure? Let us know in the comment section or over on our social media!
KEEP READING: ETERNALS SPOILER-FREE REVIEW: AN AMBITIOUS VISUAL FEAST
Source: Empire