Snakehead is Evan Jackson Leong's feature film debut. The gritty crime drama stands out due to the fact that it centers on two strong women. Dai Mah, the matriarch of the criminal underworld in New York City Chinatown, and Sister Tse, who Dai Mah takes under her wing in the organization. Another aspect of the film that is intriguing is the family dynamic that is at the heart of it. With Dai Mah as the head of the family and the extreme sibling rivalry that butts its head between Sister Tse and Dai Mah's son Rambo (Sung Kang).
The Illuminerdi had the opportunity to speak with two of the stars of Snakehead, Jade Wu and Shuya Chang. Shuya recalled how they set the tone for Snakehead and the dynamic between Rambo and Sister Tse the first day on set.
"I remember our first day on set. Our first day on set, we shot this scene where Sister Tse is passing through the hallway and he grabs Sister Tse and basically let her know that she is nothing, just an errand rat to Dai Mah. So, she shouldn't come up with any thoughts about that, right. But, Sister Tse feels the connection to Dai Mah at the end of the day. And she knows that her son [Rambo] cannot do what she can. And so, they both are egotistical. But that day we set the tone of the movie when we did that scene and it comes down to chemistry. We all had such great chemistry and it transformed on film."
JADE WU EXPLAINS THE COMPLEX FAMILY DYNAMIC THAT IS AT THE HEART OF SNAKEHEAD
Jade Wu explains the complex and layered relationship between not only her character, Dai Mah, and Sung Kang's character (Rambo) in Snakehead and how she and Sung Kang were able to create that dynamic.
"Well, here is a woman who did not have the courage to save herself and her son saves her. So, there's a responsibility. Just like every immigrant that she illegally smuggles in, there is a responsibility. The responsibility overpowers the extrication of this bad seed from the family. Because it is called dutifulness. And dutifulness is so inherent in the Asian culture. Dutiful daughter, dutiful son, dutiful parent. And I think that kind of layers the complexity of it.

What are her obligations? Does she love her son? She probably unconditionally loves him and this is the example of unconditional love. You have to accept him. You still have to embrace him. You still have to protect him. Although, you know that he's a really bad, bad person. And that was Sung, and I've worked with him before on another film. So, we already had sort of a film rapport. And it was easy to get into that dynamic with him."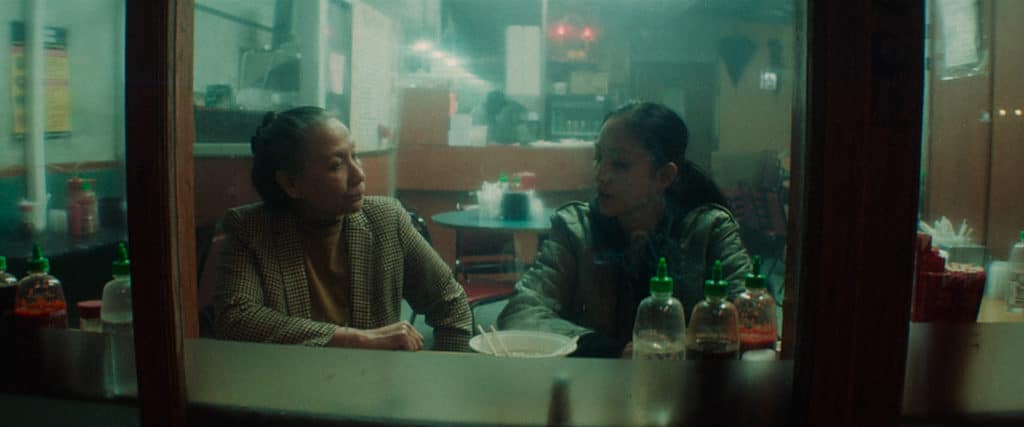 The relationship between Dai Mah and Rambo is further complicated by the addition of Sister Tse. The relationship between Sister Tse and Dai Mah is also steeped in complications and layers with each seeing something worth admiration in the other, but there is an underlying tension as well. Jade Wu explains what Dai Mah sees in Sister Tse that draws her to the young woman and how the underlying tension is a part of this kind of relationship.
RELATED: SNAKEHEAD DIRECTOR EVAN JACKSON LEONG ON WORKING WITH THE FAST AND FURIOUS' SUNG KANG ON HIS NEW FILM: EXCLUSIVE INTERVIEW
"I think that's always the case in a mentor and protégé relationship. But like Shuya said, it is only between men and men and it's not between two women. What Dai Mah sees in Sister Tse is that she is the only one who can carry on the legacy that she created. And I think Shuya and I worked on that, we talked about it on personal social levels. And talked about the characters and how we are going to relate."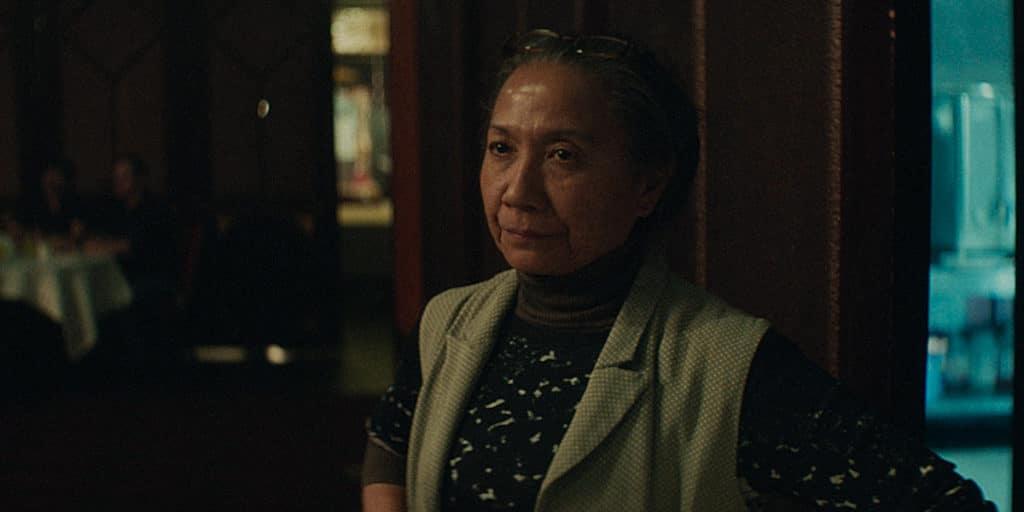 Snakehead is centered around Dai Mah taking Sister Tse under her wing and her son Rambo being a part of the business instantly creates this complicated family dynamic. Jade Wu dives further into how Snakehead revolves around this interesting family dynamic that is at the heart of it.
"The dynamic between Sister Tse and Dai Mah and Rambo, it's a family unit. And basically, Sister Tse is the adoptee and it is a sibling rivalry. You can boil it down to those basic elements. How does that happen in this film, it happens to the extreme. It happens to be life and death situations. But it happens in every family vortex, it happens, sibling rivalry exists. There is a favorite child that exists in the family. Who is favored, who is not favored. Who is the bad seed, who is the black sheep. Who is the glory child. So, I don't think it is any different. I think it can be just boiled down to those basic elements."
Snakehead is an intense gritty crime film that revolves around these three complex and layered characters and the unexpected family dynamic that grows. Shuya Chang and Jade Wu add impressive layers and nuance to the characters of Sister Tse and Dai Mah. Snakehead manages to infuse the family dynamic into every aspect of the film even as it dives into the criminal underworld of New York City Chinatown and human smuggling. Sung Kang, Shuya Chang, and Jade Wu have fantastic chemistry and manage to make Snakehead standout from the numerous other films in the gritty crime drama genre.
Snakehead will be available in theaters and on digital October 29, 2021. Snakehead is written and directed by Evan Jackson Leong and stars Jade Wu, Shuya Chang, Sung Kang, Richie NG and Devon Diep. Are you going to watch Snakehead? Leave your thoughts in the comments below or on our social media.
KEEP READING: SNAKEHEAD EXCLUSIVE INTERVIEW: DIRECTOR INSPIRED BY SCARFACE, GODFATHER, AND GOODFELLAS WHEN CREATING NEW GRITTY CRIME DRAMA