Lex Luthor is one of the most powerful and infamous villains in DC. Jon Cryer brought the nefarious genius to life on Supergirl as an enemy of both Superman and Supergirl. Lex brilliantly began his journey on Supergirl by manipulating the different characters to his own machinations and taking over as President of the United States for a short while. He was later a major part of the Arrowverse mega crossover Crisis On Infinite Earths where he once again managed to tip the scales of fortune in his favor and change the world to see him as a hero instead of a villain.
JON CRYER WANTED A POWER SUIT HE COULD ACTUALLY WEAR ON SUPERGIRL
During the 2021 Saturn Awards we had the chance to talk to Jon Cryer about playing Lex Luthor on Supergirl. And although during his Supergirl tenure Jon Cryer's Lex Luthor did have a Power Suit, dubbed the Lexosuit by Winn Schott, during our interview Jon Cryer did lament the fact that he never got a physical Power Suit that he could wear.
"I wanted to get one home. I was giving the producers of Supergirl crap about it because on Superman & Lois he actually has one of Lex's suits. I mean its physically there and I was like, I can get one. But no, hopefully I will earn an actual in person real super suit one of these days."
Lex's Power Suit was an impressive piece of technology on Supergirl, but it is no surprise that Jon Cryer was hoping for an actual suit that he could physically wear. With how much fun he has clearly had in playing Lex Luthor getting a chance to actually don the Power Suit definitely seems like something Cryer would want to cross off the Lex Luthor bucket list.
RELATED: EXCLUSIVE INTERVIEW: SUPERGIRL'S JON CRYER REVEALS HE WANTS TO RETURN AS LEX LUTHOR AFTER SUPERGIRL ENDS
But it seems hope is not completely lost. Jon Cryer hints at having hope he could still yet wear the Power Suit in the future. During our interview Cryer also made it clear he is interested in returning to the role of Lex Luthor in the future after the series finale of Supergirl. And with his joking about being jealous of the suit on Superman & Lois this could be the perfect opportunity. If Jon Cryer were to return, Superman & Lois seems like the perfect series for him to make his return.
Superman & Lois seems like the perfect place to not only see Jon Cryer reprise his role as Lex Luthor, but for him to don a new Power Suit. With Jon Cryer hoping to "earn" an actual Power Suit in the future showing Lex face off against Superman would be the ideal opportunity.
RELATED: EXCLUSIVE INTERVIEW: JON CRYER PRAISES SUPERGIRL'S EVOLUTION FROM THE PILOT TO THE "END" OF THE SERIES
Jon Cryer has proven himself to be a truly impressive Lex Luthor facing off against Supergirl and the Super Friends on multiple occasions as well as more than one version of Superman. Jon Cryer's Lex Luthor and Tyler Hoechlin Superman have history, but fans haven't truly had the chance to see it explored on screen. Hopefully Jon Cryer will get his wish of wearing an actual Power Suit in the future possibly even on Superman & Lois who has already proven they are up to the task of creating a physical Power Suit for the actor to wear.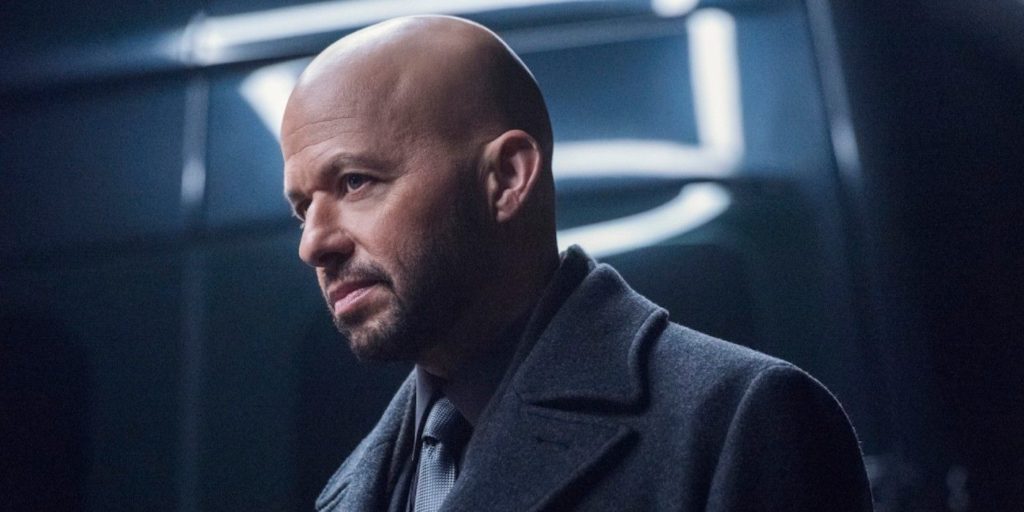 What did you think of the Supergirl Power Suit versus the Superman & Lois Power Suit? Do you want to see Jon Cryer don a physical Power Suit in the future? Leave your thoughts in the comments below or on our social media and check back with The Illuminerdi for more DC and CW news.
KEEP READING: DEAD BOY DETECTIVES: NEW HBO SERIES RECASTING THE THREE LEADS: EXCLUSIVE